Your membership gives you full access to all our templates!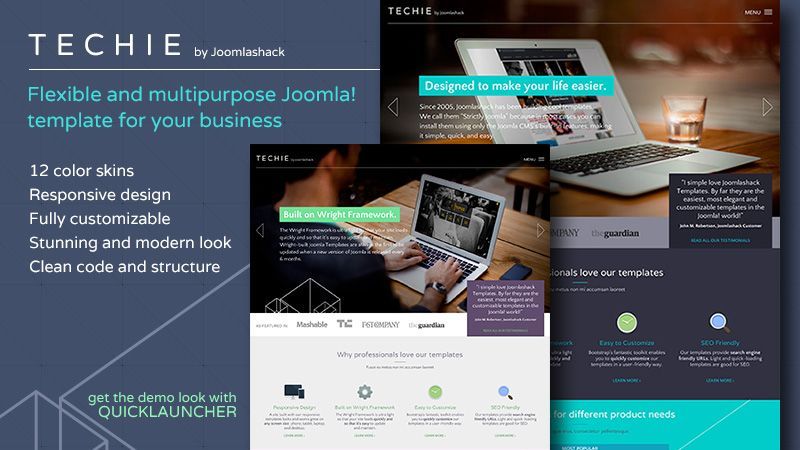 Complex & Simplistic Look at the same time
Techie's design aesthetic was conceived to be both a complex design with a simplistic view. But don't let the word simplistic lead you to believe Techie is not full of features. Please check out the combination of light and dark styles and trendy vivid colors. The right combination will easily enable you to create a cohesive looking site with a fresh and refined look.
16 Module positions and 12 different themes
Built on the Wright Framework for quick loading and easy upgrades, Techie's 16 different module positions make this template one of our most adaptive and configurable. Techie's ease of use will help you create a simplistic and minimalist view without loosing the full complexity your site needs.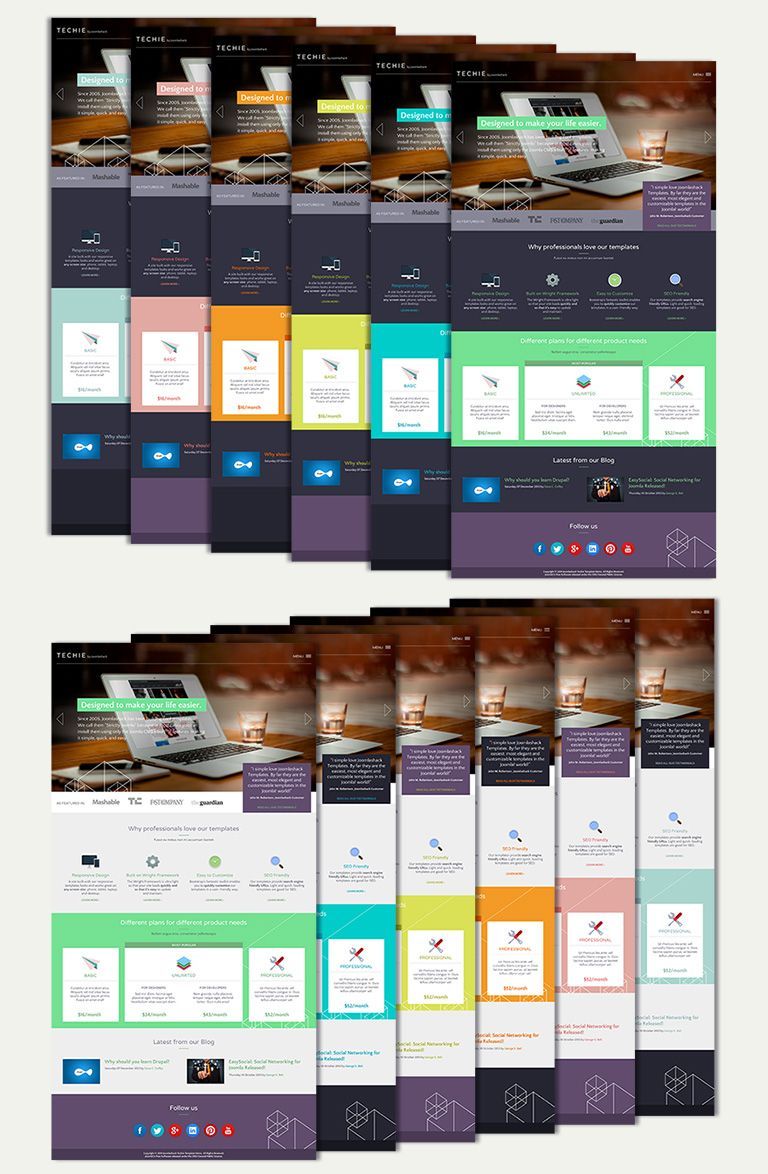 A Quicklauncher with ALL the demo content
Techie's Quick-Launcher will load all the demo information from the start saving you time and effort. Check out Techie's trendy look DEMO!  Be sure to switch between the twelve light and vivid color demos.
Built on the Wright Framework

Includes a Slider - Slideshow Extension (an $18 value)

Fresh and Colorful Background

EASY Quick-Launcher installation

Demo content included

Adaptive & Powerful

12 Different Themes

Fully Responsive

16 Module Positions