The best Joomla metadata extension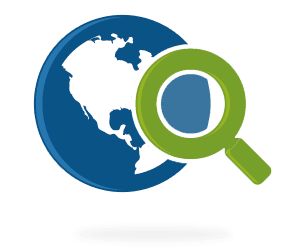 OSMeta is the easiest way to manage metadata for your Joomla site.
With OSMeta you will be able to easily control page titles, meta descriptions and URLs for all your articles via a single screen, which makes editing fast. There's also a character counter to make it easy to see when your metadata is just right or too long.
With the Pro version of OSMeta, you will get access to our stellar support as well as many great features such as K2 and Joomla menu integration.
The Joomla metadata features of OSMeta
---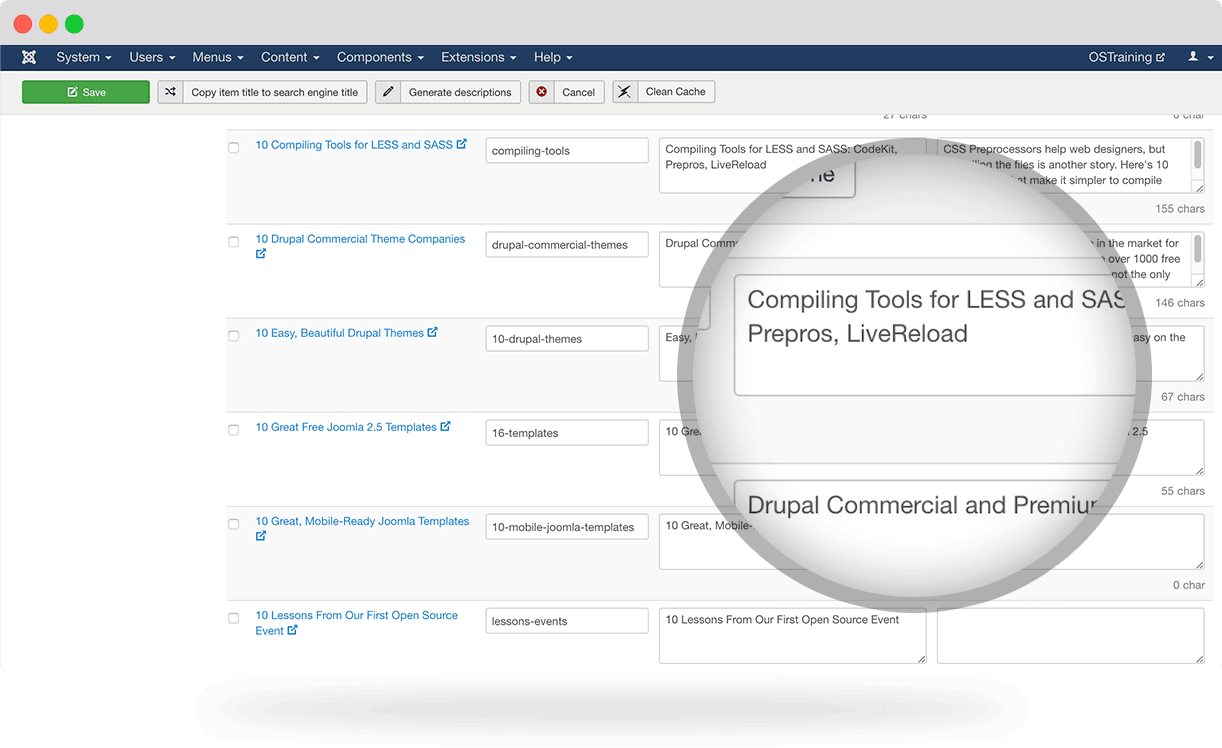 Editing Joomla metadata made easy
OSMeta gives you a single screen where you can manage meta descriptions and titles for articles, categories and menu items.
---
Character counter for meta titles and descriptions
OSMeta has a char counter for meta titles and descriptions to help you comply the standard SEO requirements.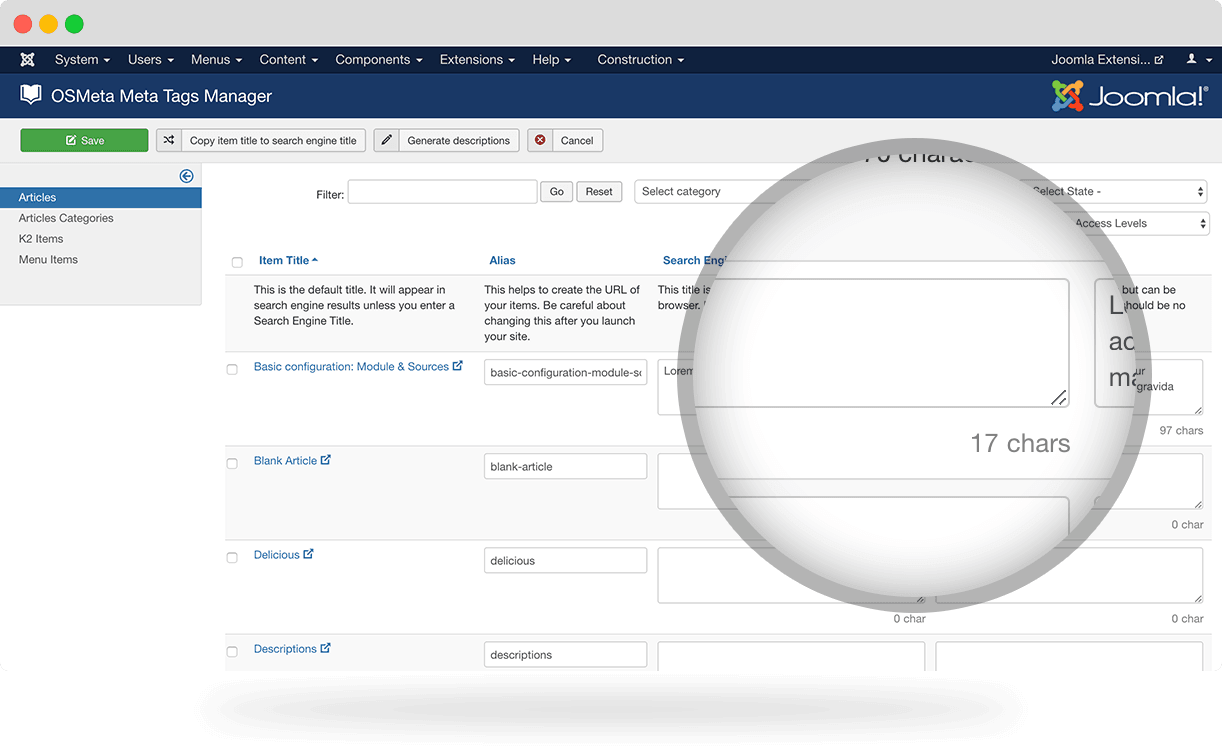 ---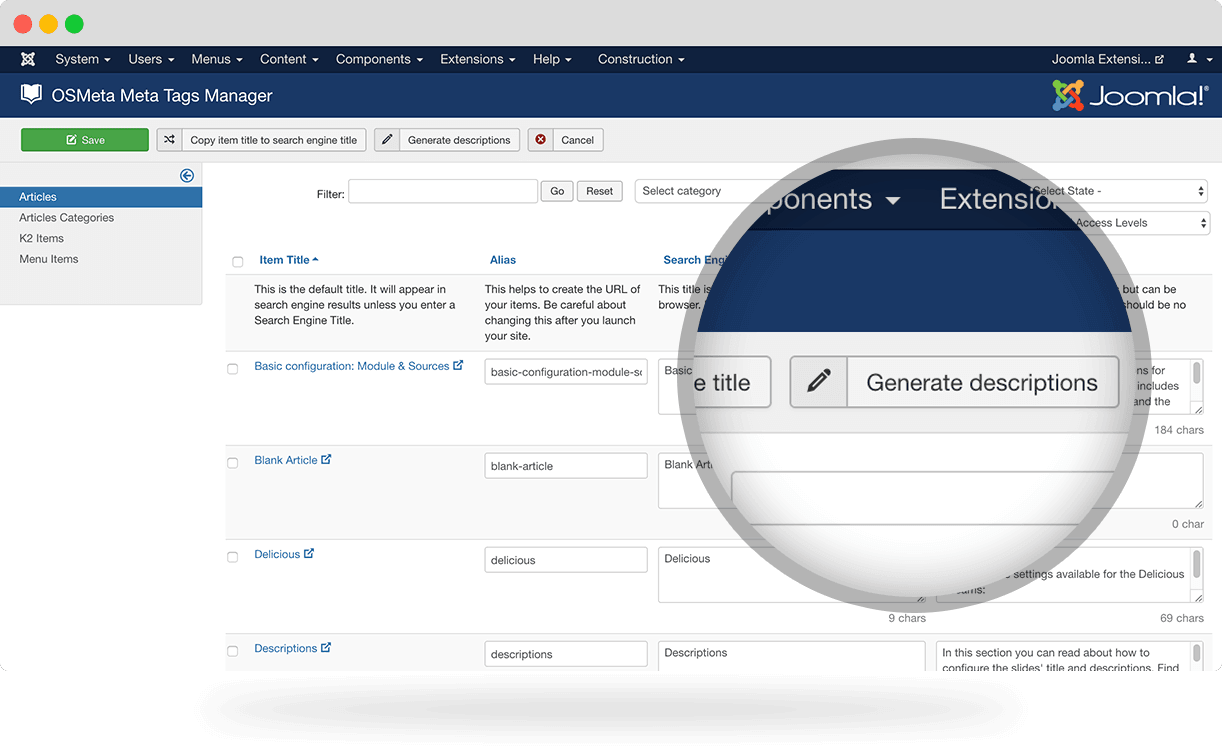 Quick meta data generation
Do you have a lot of content missing meta data? No problem! OSMeta allows you to generate meta titles and descriptions in seconds.
---
---