A better search solution for Joomla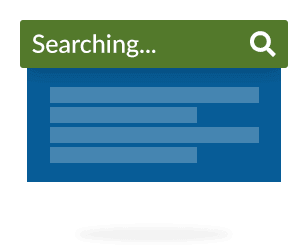 Shack Search is a free extension that improves your Joomla search box.
Your visitors can get instant search results with Shack Search. Instead of clicking the "Search" button and waiting for the page to slowly reload, Shack Search provides instant results as you type. Make your site easier to use - try Shack Search today!
The main features of Shack Search
---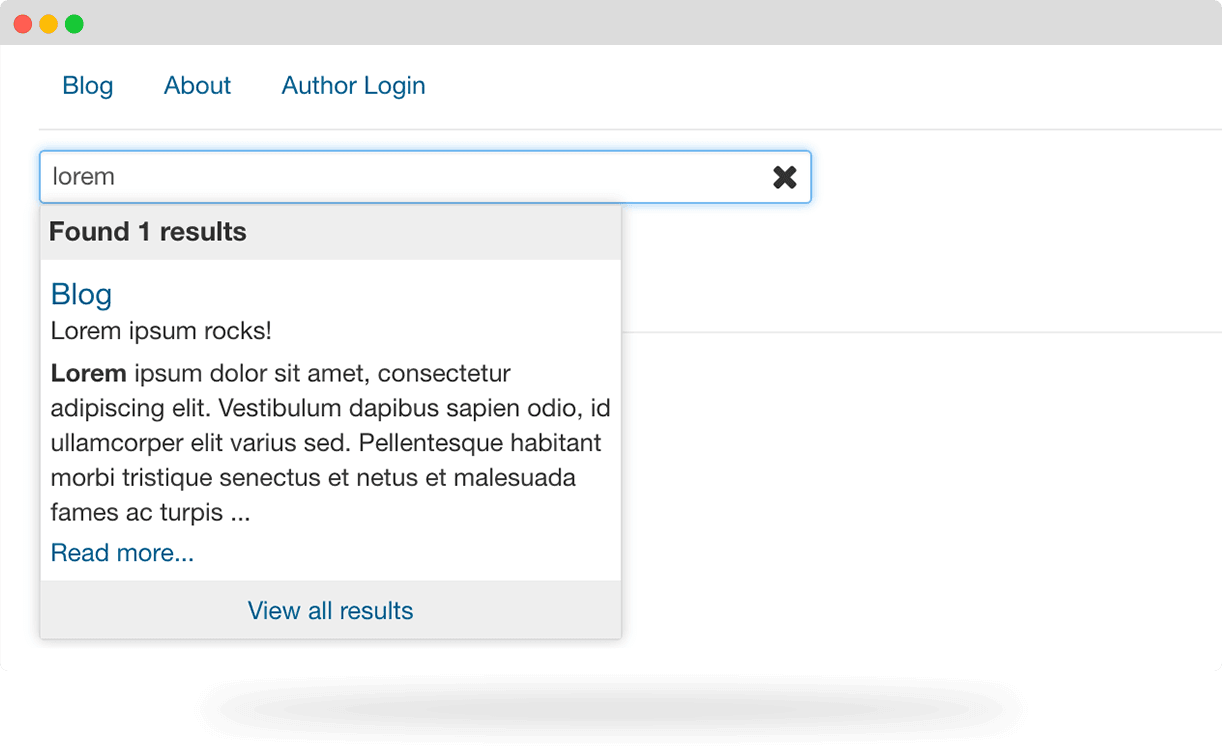 Instant search results
When you type at least 4 characters into Shack Search, you'll get instant search results.
Shack Search will show a preview of each search result, plus a link that your visitor can click to see more.
---
Powerful options
Shack Search is full of useful options. You can control the order of search results (Latest, Most Popular etc), searching for partial matches, and much more.
Also, Shack Search supports every other Joomla extension. If your extension works with the default Joomla search, it will work with Shack Search too.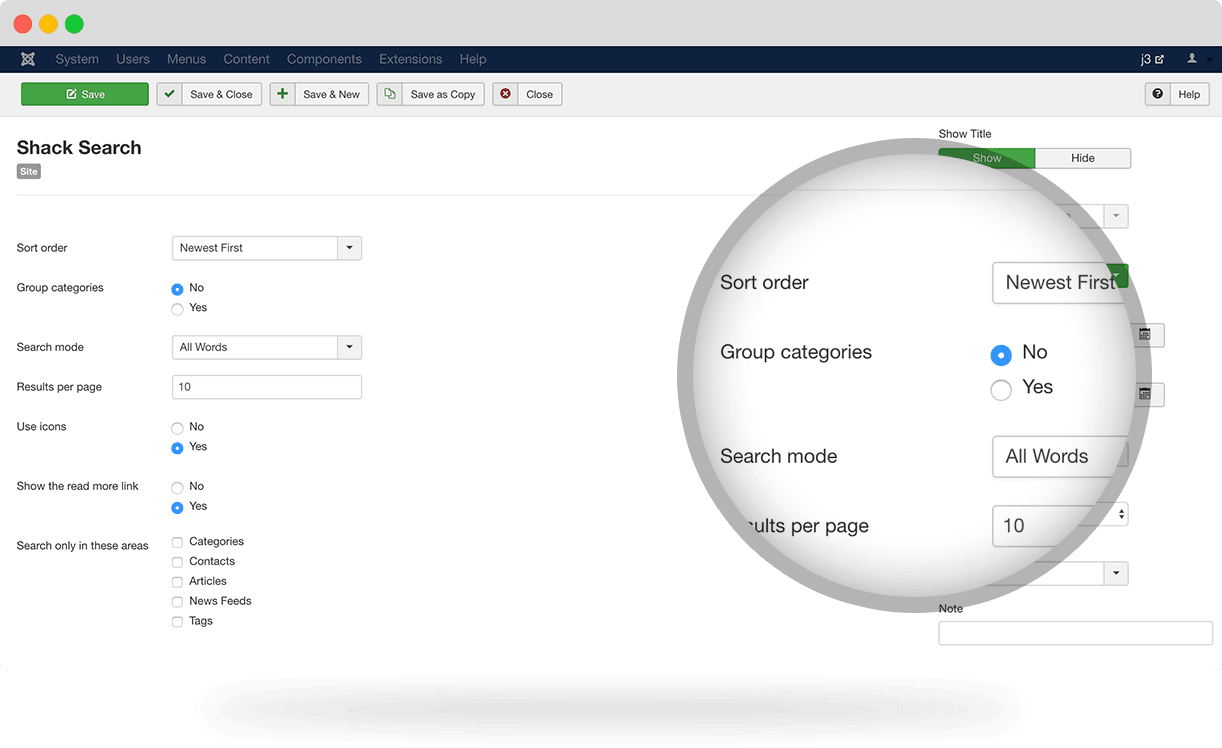 Why get the Everything Club

If you buy our Everything Club membership, you'll get access to all our extensions, templates, and even training! There's not a better deal in Joomla!
---
---