The best Joomla slideshow extension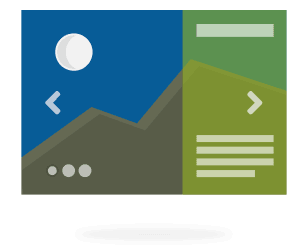 Shack Slides is the way to showcase beautiful images on your site. If you want a stylish Joomla slideshow, then Shack Slides is what you need.
Shack Slides gives you the freedom to create beautiful Joomla slideshows with your images.
You can easily customize the way your slideshow appears. You can choose from many effects, color, design and navigation options. Shack Slides supports Joomla content and K2 items.
The main Joomla slideshow features
---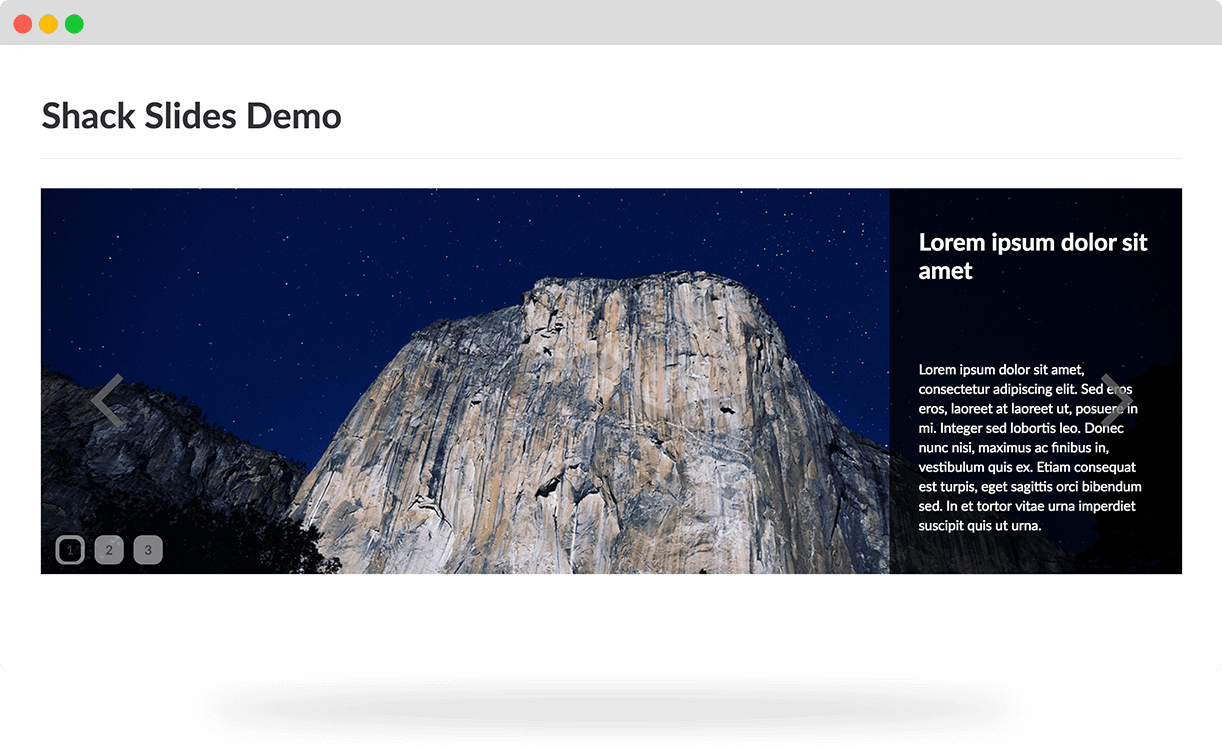 Shack Slides is easy-to-use
Your slides will look fantastic with little effort. The Shack Slides settings provide the flexibility to display your text, images and navigation in the way you want.
---
Multiple slideshows per page
Want to display two or more slideshows on a single page? No problem! Shack Slides is ready for that.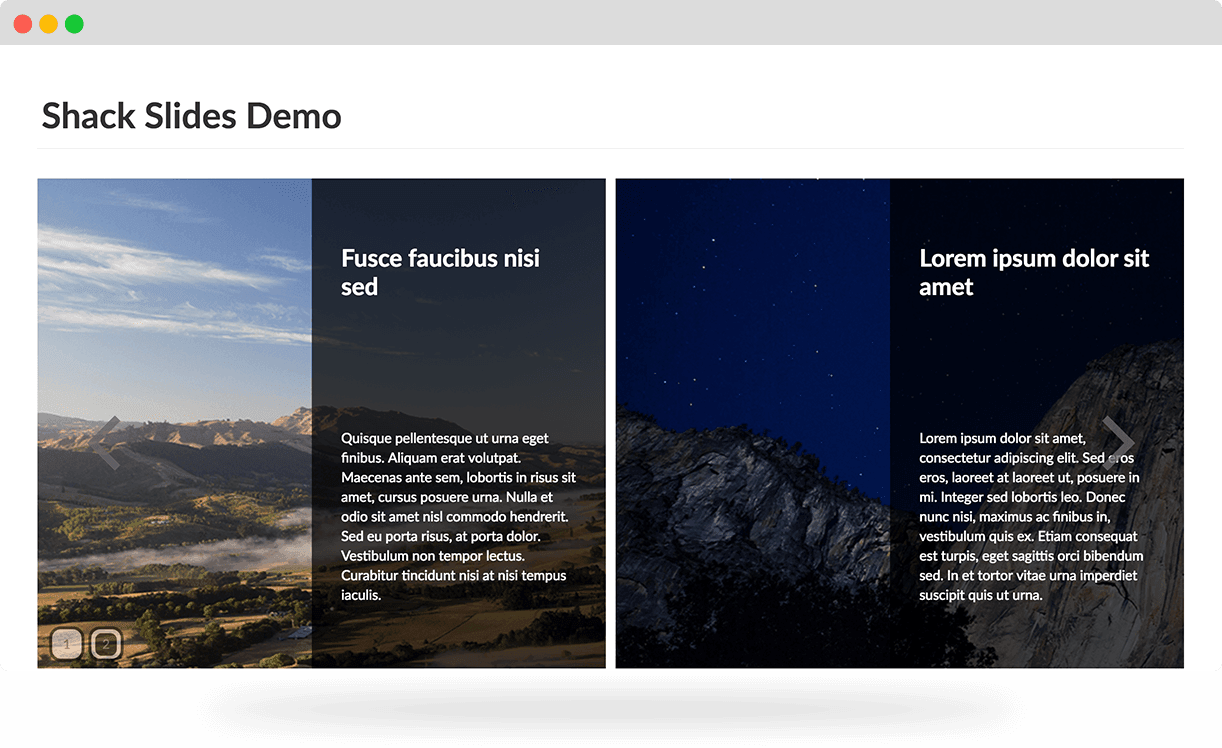 ---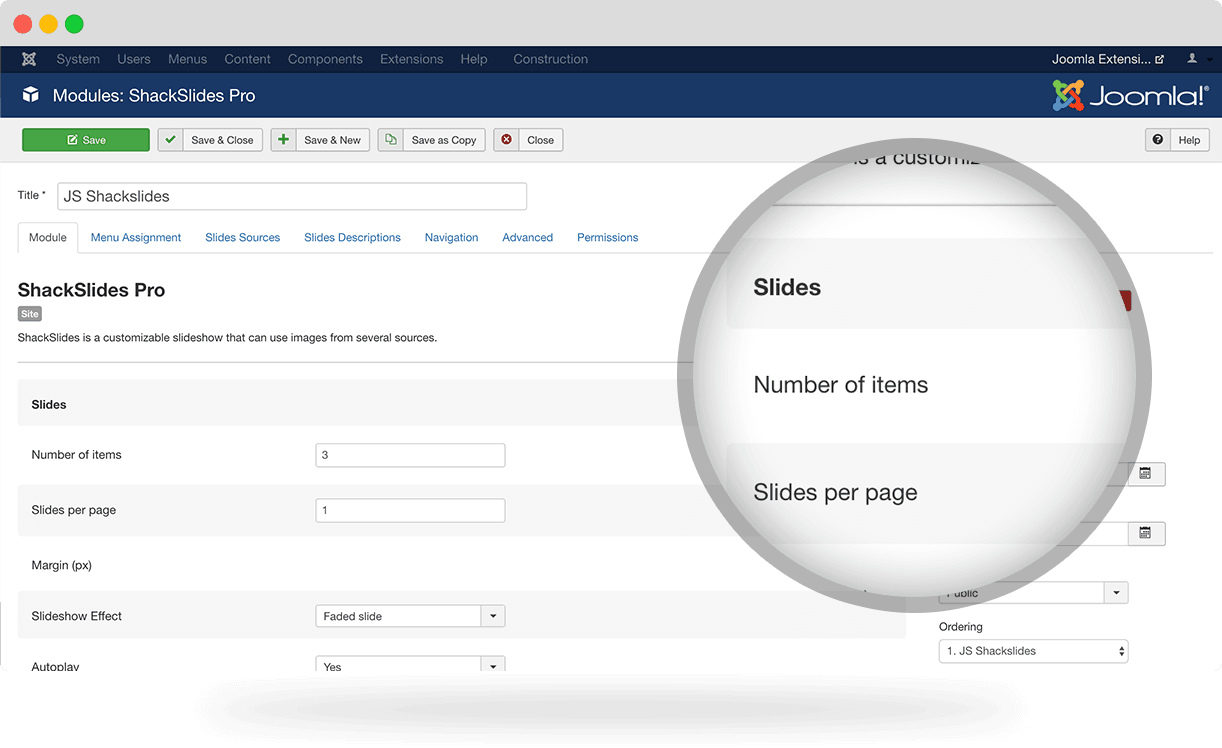 Flexibility you don't find in other Joomla slideshows
Shack Slides allows you to define the number of items, the slideshow effect, the autoplay status and much more.
---
Load content from several places
Load slides from a folder, from Joomla articles, K2 component, or from our unique Shack Slides component.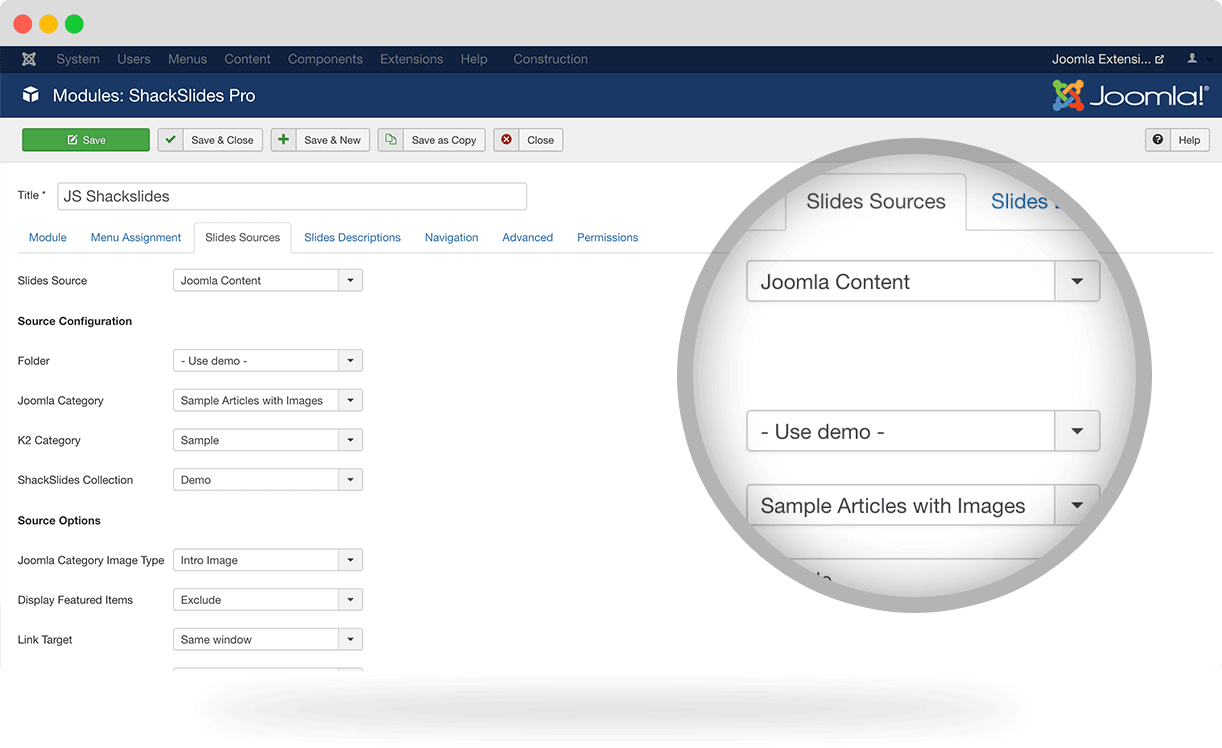 ---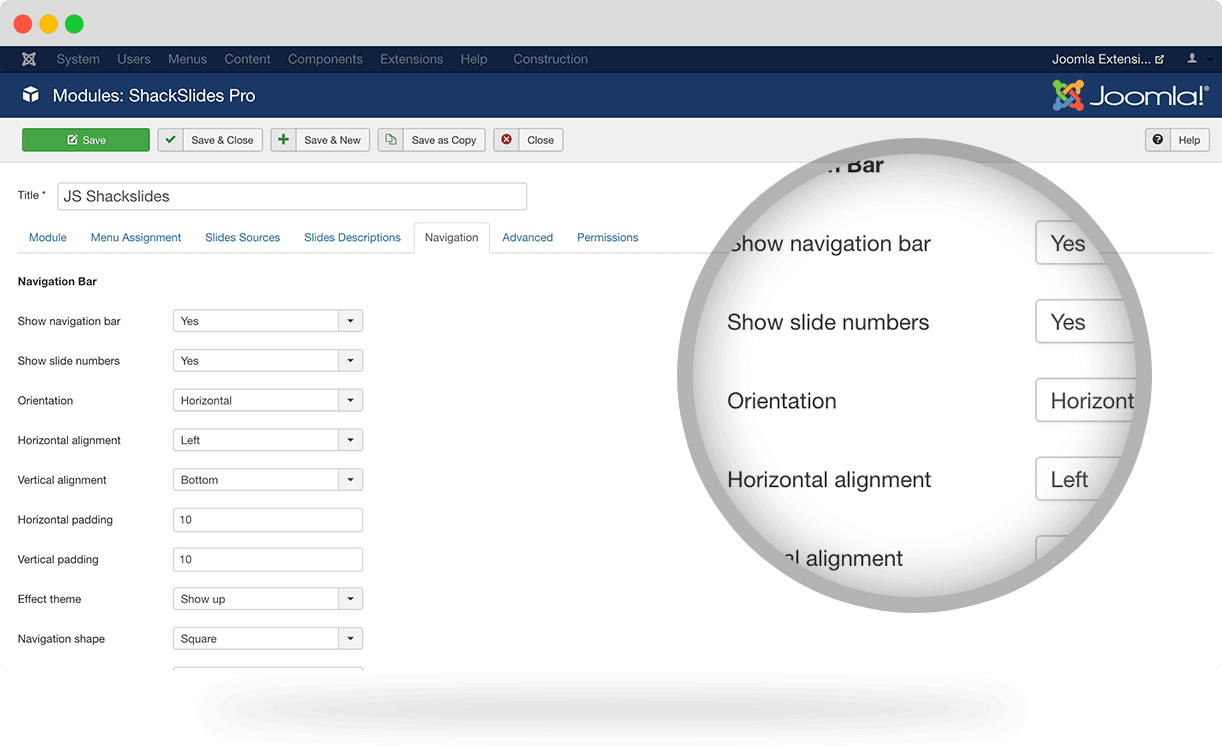 Set up your Joomla slideshow as you need
Shack Slides empowers you to choose the colors, alignment, sizes and more for your slides, plus also the descriptions and titles.
---
Your Joomla slideshows looks great from desktop to mobile
Shack Slides works on any screen size thanks to its responsive support.