Joomla Hosting Reviews
We want to help you find the right Hosting Provider.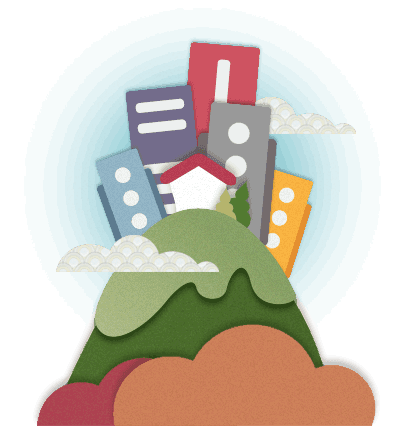 At Joomlashack's support dept, have heard every hosting horror story you can think of -- web hosts with complicated installations, Joomla-ignorant customer support, price gauging, security breaches, lost customer data, and more.
Picking the right Joomla hosting provider is critical for your peace of mind, your site's security, and up-time.
What makes a Hosting Provider GREAT for Joomla?
"A great Joomla hosting provider is one that has optimized its user interface and configured its servers so that Joomla can be easily and quickly installed, run, updated, and maintained."
"A great Joomla web host will have specially trained support personnel that understand how Joomla is installed, how it is meant to run, what can cause problems, and how can those be fixed."
How do we review a hosting company? Simple but tough criteria:
Reliability - Trust - Confidence - Longevity
Joomla Server Configuration Optimization + Ease of Use
Joomla-Proficient Support Personnel
Joomlashack Recommends

From $4.19 a month
Special Offer: Get 47% Off in all billing cycles
InMotion Hosting is one of the premier providers of web hosting worldwide, with a consistent record of award-winning customer satisfaction due to their 24/7, proactive customer service. We have reviewed hosting from InMotion Hosting and found it to be among the best.
With a commitment to Open Source platforms like Joomla for the past half-decade, InMotion offers Joomla users a great platform to power your website.
InMotion Hosting knows how to host Joomla. Their backend technology is based on Better Linux and combines with powerful hardware to offer their customers continuous 99.999% network uptimes. They provide a variety of tools and technologies geared toward Joomla users, including auto-installs of Joomla and immediate Root access. It's their goal to innovate constantly so that they continue to be among the most popular names in web hosting.:
Optimized Joomla Servers
SSH Access even on shared hosting plans
99.999% Network Uptime
Joomla proficient support
Fast Solid State Harddrives
FREE Google Adwords Credits
Easy Website Transfers
24/7/365 Support via phone, live chat, and email
Multiple Data Centers (East & West Coast)
And much more...

Now $3.49 a month
We have been recommending Bluehost since 2005. We trust them and know them. We have reviewed hosting from Bluehost and always praise them for their ease of use, reliability, and simplicity. We found it to be among the best.
Boasting over 20,000 new customers a month & hosting millions of domains, Bluehost has fast become the web host of choice for Joomla professionals who want a fast & reliable shared hosting account at an amazing value. They don't offer a lot of confusing plans, and that's why their basic $3.49 unlimited plan is one of the most popular web hosting plans on the Internet.
Bluehost has been providing quality web hosting solutions to businesses and individuals since 1996. Come and join the millions of other website owners that have already chosen Bluehost and see how they can help you with your site. They offer:
Free Joomla setup or transfer of domains
Unlimited Domain Hosting
Unlimited GB Hosting Space
Unlimited GB File Transfers
Unlimited E-mail Accounts
Free Domain Forever
Free Joomla Site Builder w/ templates
Secure Shell, SSL, FTP, Stats, CGI, Ruby (RoR), Perl, PHP, MySQL
$50 Free Yahoo & Google Credits
Great Joomla Hosting Review
99.9% Network Uptime Guarantee
Anytime money-back guarantee
And much more...

Only 3.96 a month
GreenGeeks web hosting is an award winning hosting company for Joomla that provides 300% green energy web hosting plans. Their eco-friendly servers are perfectly configured for current and past versions of Joomla. We have reveiwed hosting from Greengeeks and continue to love them. They are an awesome hosting company.
GreenGeeks is committed to providing you with the best experience for your Joomla hosting. They've got an impressive Joomla help center section which includes video tutorials on how to get the most out of Joomla.
The GreenGeeks team is friendly, accessible and as committed to their clients as they are about protecting our environment. GreenGeeks offers:
FREE AUTO Joomla Installer!
Unlimited Disk/Web space for you!
Unlimited Gigabytes of Data Transfer!
Unlimited Hosted Domains on 1 Account
Unlimited MySQL databases (perfect for Joomla and its database-driven extensions like JomSocial, JReviews and more)
FREE Domain for Life!
300% Green Hosting - Wind Powered
Maximum performance RAID-10 MySQL Servers
Responsive North American Support
Best 'Green' Joomla Hosting Review
FREE site migration
And much more...
Disclosure: We want you, our trusted customers to know, that we receive compensation from these 3 companies. Through our support system, we review and test many hosting companies on a daily basis. These 3 companies consistently obtain high marks from our clients and our support team - - they are very best for Joomla. We reviewed another 8 Joomla hosting companies that did not meet our standards. This page was updated November 19, 2015.