Vintage
3.6
Quicklauncher
Responsive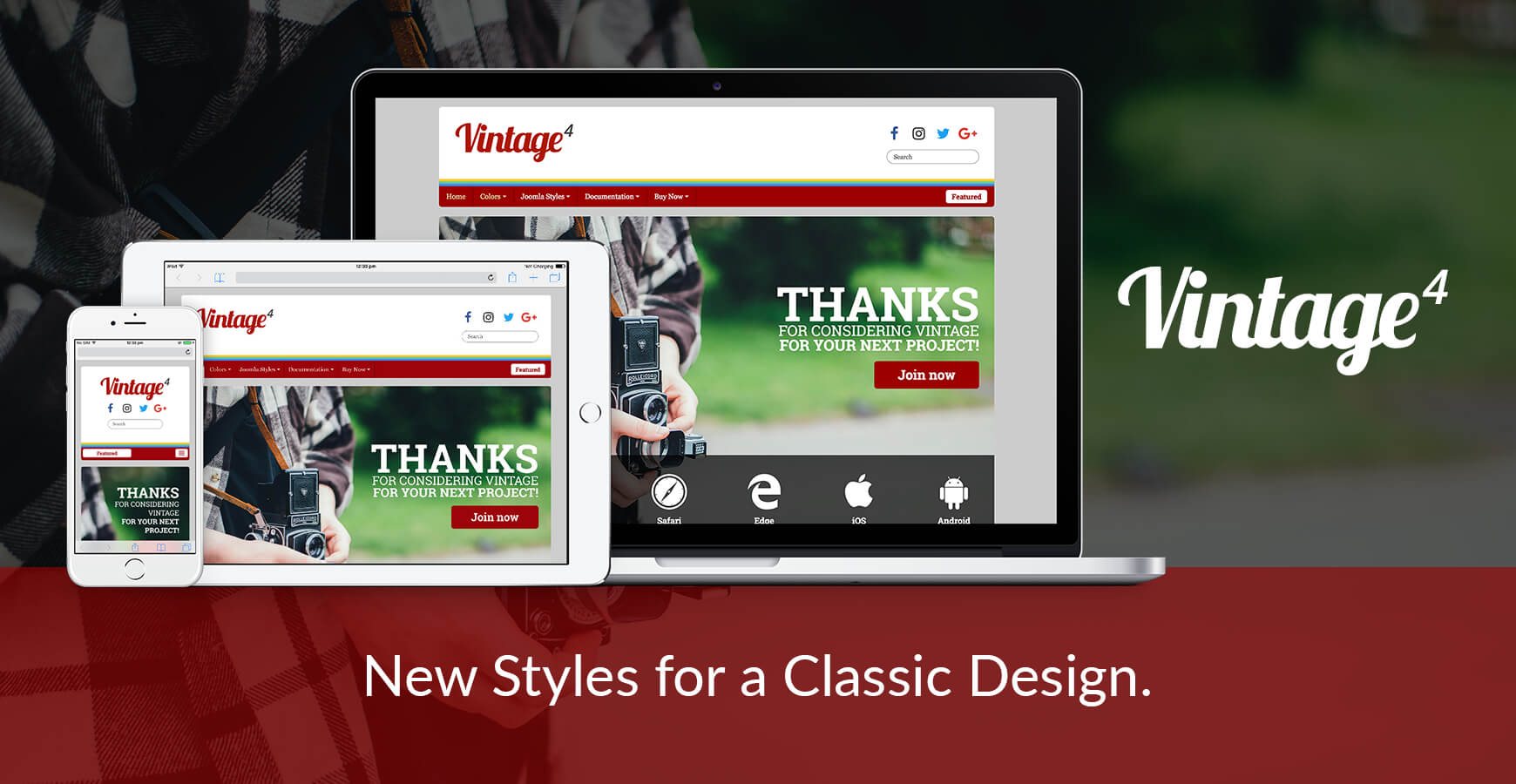 Vintage Color Options
The Vintage 4 Joomla Template is fully responsive and comes with four new color themes, in addition to the original four.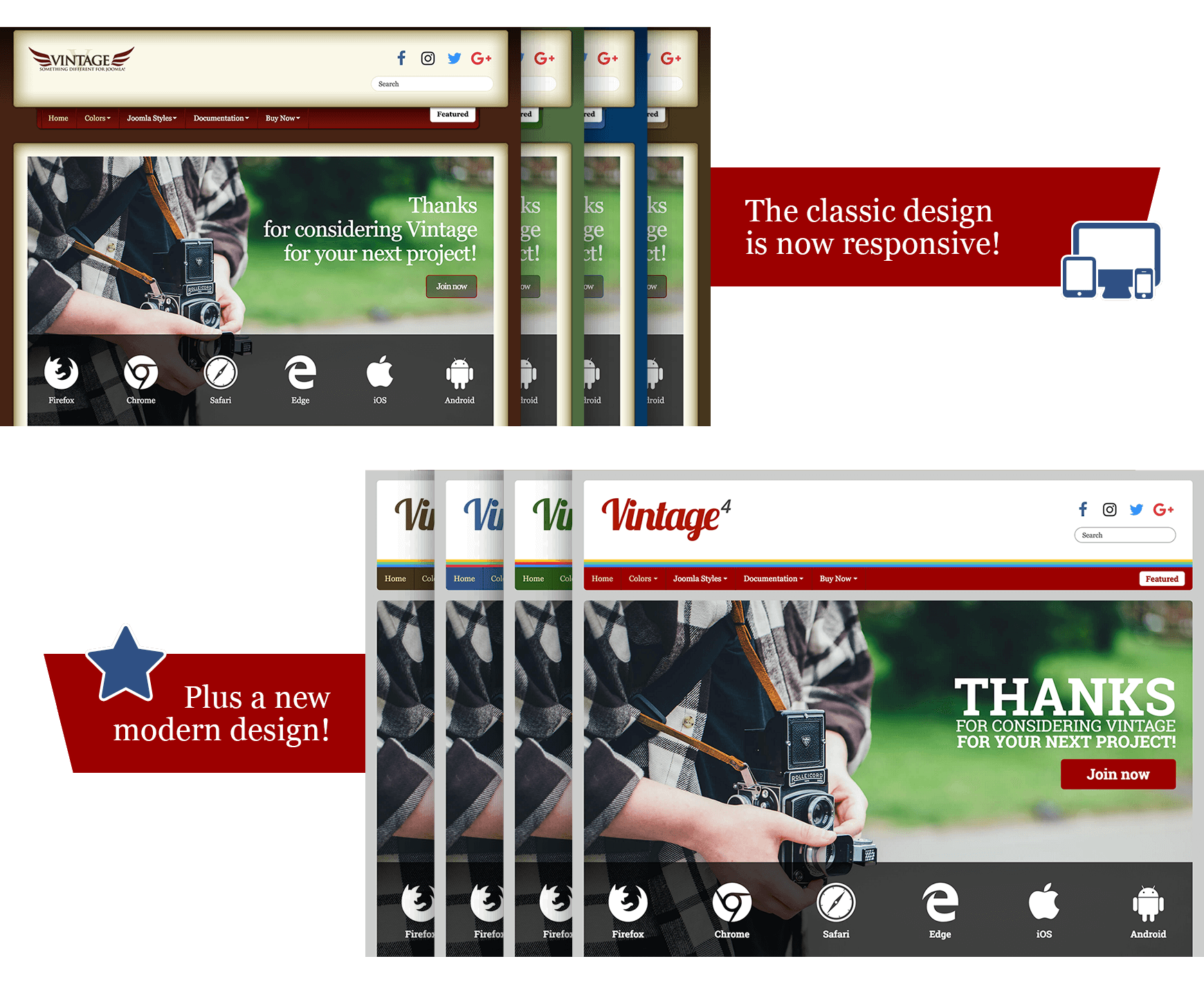 What module positions are in Vintage template?
Vintage supports module positions. View the module map for a look at the positions in use.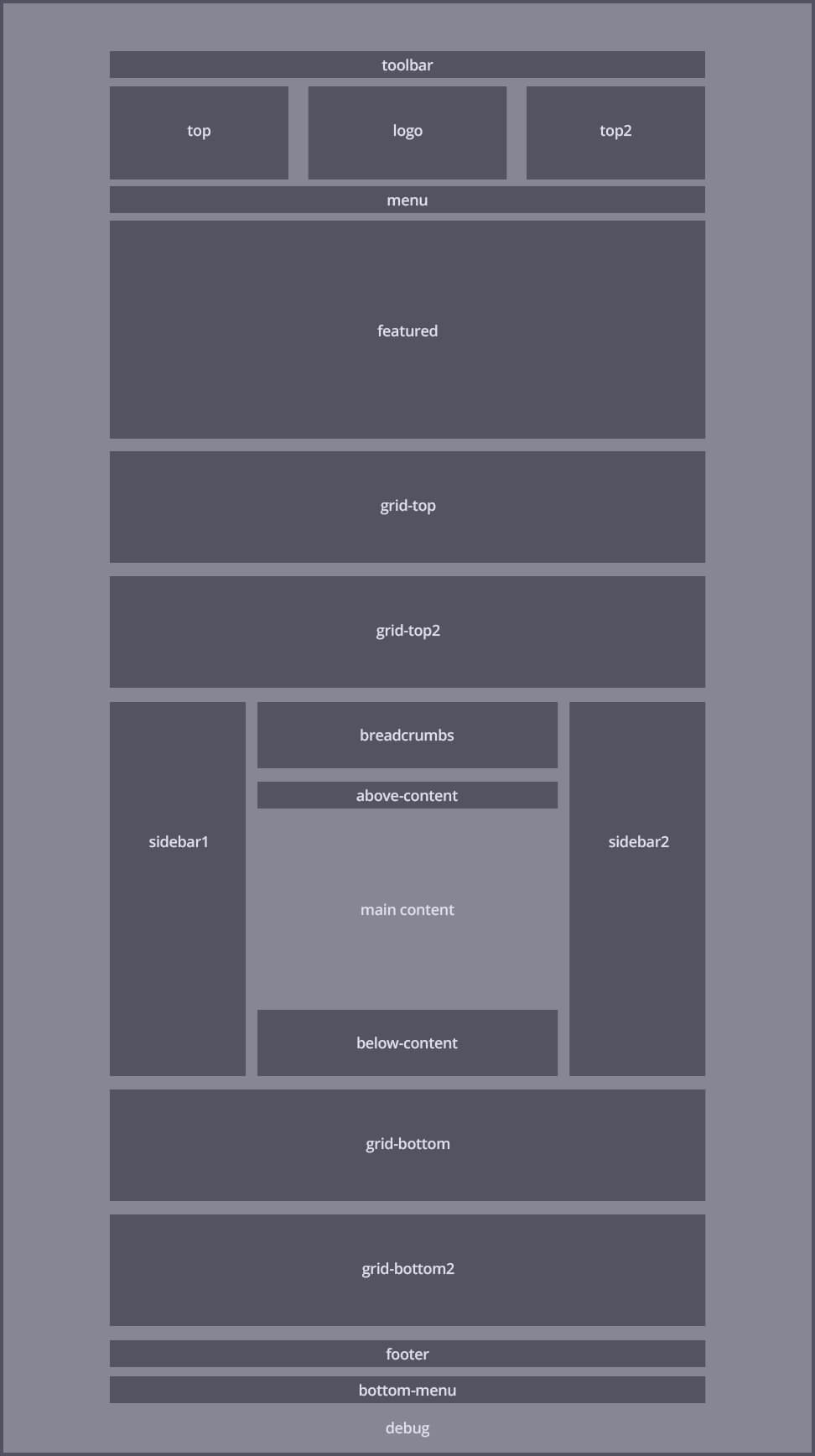 Vintage Documentation
A classic and timeless Joomla Template with new styles
Vintage is one of our most loved Joomla Templates. I don't know exactly what it is. Perhaps it's the timeless design, or the simplicity with which the module positions allow the designer to tell his or her story or maybe it's the incredibly versatile antique look to it. Vintage has been a perennial bestseller loved by web-designers the world over which has been now updated to the nimble, powerful, and reliable Wright Framework.
A pure CSS-based design with nicely integrated SEO features.
Vintage might be a good match for a coffee shop, cafe, wine shop, antique shop, bookstore, record store, a writer's community or maybe even a personal blog. At first glance, Vintage looks a little basic, yet you can customize it's 17 module positions backwards and forwards giving you tremendous versatility.
Vintage's key features
Fully responsive
Built on the Wright framework
Light and fast-loading
Modern and beautiful design
Easy Quicklauncher installation
2 elegant main menu options (top and bottom)
4 classic color themes
4 new color themes
17 module positions
Joomlashack's stellar support

Why is Joomlashack's Wright Framework Different?
We believe that a template framework should be minimalistic - - it should have the bare minimum to load and function. Wright 3 tips the scales at just 563kb! As a result, when compared with other frameworks:
Wright-built sites load more quickly.
Wright-built templates are always the first to be updated when a new version of Joomla is released.
Wright works reliably with the most popular and the obscure Joomla Extensions.
Sites built with Wright are easier to migrate.
The Joomlashack approach
We build light, non-bloated, and simple to install Joomla Templates to make your life easier. We call them "strictly Joomla", because in most cases you are able to install them using only the Joomla CMS and it's built-in features.
Experienced developers have loved our "Strictly Joomla" Templates since 2005 because:
You don't need to install heavy plugins or extensions to make the template work.
Fewer extensions means easier updates and maintenance as well as better compatibility with 3rd party extensions.
Our template's low Javascript footprint gives your site the best results on all browsers.
A light and quick-loading site is good for SEO.
Our templates' simpler overrides reduce installation, support, upgrade, and maintenance needs.
The following is included with the purchase of your template:
The template install file.
Installation and configuration support and advice.
Source Graphics (but in most cases not the placeholder images) used to create the template, allowing easy customization of template graphics.
A guarantee the template will work as promised with default Joomla, and that bugs in this template if found will be fixed in a timely manner.