5 Things Every Joomla Website Owner Should Know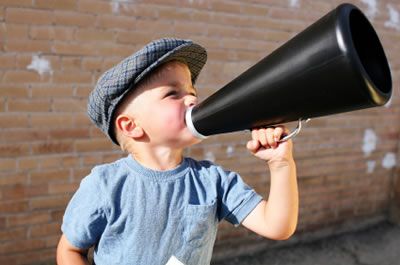 Every month it seems I end up in a conversation with a new friend or acquaintance that has a website built on Joomla, and when they find out that I train people how to use Joomla, I invariably find myself telling them a handful of things that I feel are essential things to get in order if you have a Joomla powered site.
The list of things I mention is most often the same, so I thought I'd share it in hopes that it might help you with your own Joomla powered site.
Without a doubt, the first thing I suggest to people is to get their site moved to a webhost that is known to work well with Joomla and that has taken great steps in creating a secure server environment.
My top choice, and the host I always recommend, is Rochen. I've been using them for years, we host the Joomlashack sites there, the main Joomla websites are hosted there, and I've never had any major problems with any sites hosted at Rochen.
The team at Rochen has done a lot of work on the server side of the website security equation to ensure that the server environment you get when you sign up is as secure as possible.
There are many other things that you can and should do to secure a joomla site, but it's great to know that in terms of the security steps that need to be taken in the server environment, they have been taken by Rochen.
After several years of training people how to build websites with Joomla privately and through Joomlashack University, without a doubt, the number one cause of high levels of frustration with Joomla stems from trying to install and configure Joomla in a server environment that hasn't been proven to work well with Joomla.
Sorting out issues that can arise from a poor server environment, particularly when the webhost support is not good, can be a major waste of time and can cause many people to give up on Joomla altogether and go to Wordpress.
Joomla is amazing software, but I've found that it does much better if you make sure to use it in a good server environment. The fastest, easiest way to avoid the high levels of frustration I've seen in many people who are new to Joomla is to sign up for an account at Rochen and build your site on one of their servers.
Trust me on this one. I've been watching people struggle for years now, and the pattern is crystal clear: try to use some CheapHosting.com webhost and you eventually run into massive problems that waste enormous amounts of time and money.
On the other hand, if you sign up for an account at Rochen, you can avoid all of that and focus on doing what you want to be doing, which is likely using your website to earn money or promote something you're passionate about.
If you're worried about moving your website from one server to another, don't worry. The process is quite easy if you use Akeeba Backup to backup your site and then restore it on the new server...which brings me to my next point.
The second thing I tell new friends who have a Joomla site is to invest in purchasing Akeeba Backup Pro, installing it, and configuring it so that it does daily automatic full site backups that are sent to a storage server like Rackspace Cloud Files or Amazon S3.
This is the best insurance you can Buy for your website. If it ever gets hacked, you'll have your own time machine full of Akeeba Backup files that you can revert your site to.
Rochen has a great vault which stores automatic backup copies of your site for the last 30 days, but sometimes you need to go back further than that. Akeeba Backup Pro allows you to do this easily. (If you want to learn how to use Akeeba Backup Pro, we've got comprehensive video lessons on it in Joomlashack University).
Next, I tell people to make sure that they keep the joomla core files up to date, to uninstall any unused extensions, and to install the OSE Security Suite.
Each of those things are basic things you should do to keep your Joomla site more secure from hackers.
The OSE Security Suite is another paid extension, but is well worth the money. It's a customized installation of Joomla that sits outside the directory where your Joomla website lives on your server.
OSE acts like a bouncer for your website: if it recognizes any malicious scripts trying to access your site, it blocks them from touching your site's files.
If you set it up and watch it run for a while, you'd be amazed at how many hacking and spam bots it stops from accessing your site.
If you put these 5 basic things into practice, they will go a long way in helping you keep your Joomla website healthy and running smoothly, which in turn keeps you happier and able to focus on other things besides dealing with a broken website.