Joomla 2.5 Is Coming!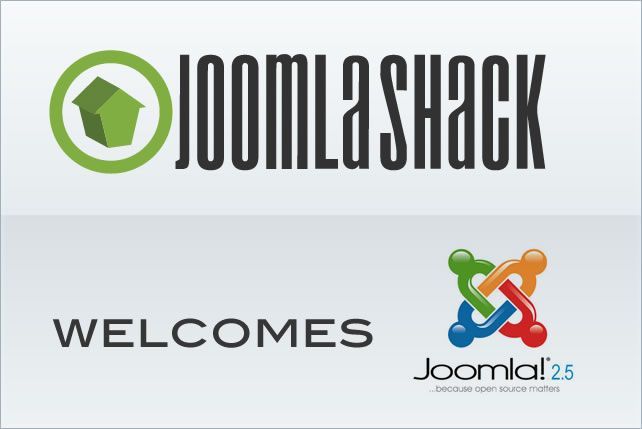 Joomla 2.5 is coming, and Joomlashack is ready!
The next release of Joomla is just around the corner (slated for release before the end of January 2012), and soon after its release older versions will stop being officially supported by Joomla. We want to share with you our plans for supporting our products, and to answer the questions that many have starting asking about support for 2.5.
For those who are not up to speed with Joomla's release cycle, you may read more about it here: Joomla Development Strategy. To summarize, Joomla's long standing 1.5 release will officially stop being supported in April of 2012, and Joomla 2.5 will take it's place as the 'Long Term Supported Release'. Joomla 2.5's release will also bring with it the 'end of life' for Joomla 1.7 in February of 2012.
Some may notice and wonder at the jump from 1.7 to 2.5, and for those who were not following the discussion about Joomla's numbering, we can tell you that Joomla 2.5, while in name seems like a huge leap, 'under the hood' it is really 1.8. The code base is not a huge leap as one might think, and so the update will be nothing as laborious and difficult as going from Joomla 1.5 to 1.6, or for those who've been around long, from 1.0 to 1.5.
So what does this mean for Joomlashack products and support for them?
We're already hard at work to make sure that our products work with Joomla 2.5, and the good news is that due to there being only minor code changes between the versions, we expect that there will be no issues for those updating from Joomla 1.7 to 2.5! The following is our plan for supporting older versions of Joomla:
Support for Joomla 1.5 will continue through March 31st, 2012, with only major bugs being fixed.
Support for Joomla 1.7 will continue through February 29th, 2012, with only major bugs being fixed.

After these dates, support for Joomla 1.5 and 1.7 will officially cease, and all products will be officially supported only with Joomla 2.5.
We're excited about Joomla's continue adherence to their adopted policy of 'predictable, incremental software releases', and the great new things that are to come. We highly encourage all users to plan to update to 2.5 as soon as it's stable, and if still using 1.5, to start planning to make the jump to 2.5!