One of our customers asked how to switch the weekdays' format in JCal Pro monthly view from Sunday to Sun.
This shorter format will improve the JCal Pro monthly calendar view for small and mobile devices. In this blog post, I'll show you how to achieve this with Joomla Language Override technique.
In your Joomla control panel, go to Extensions > Language(s) > Overrides: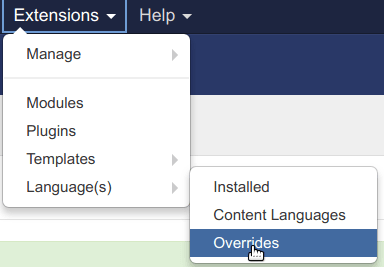 You will be taken to the Languages: Overrides administrative page. Click Select Language & Client and then click English (en-GB) - Site: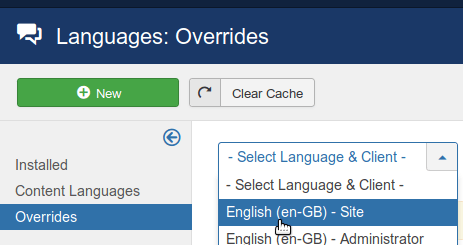 In the top left corner, click New:

You will be taken to the Create a New Override screen. Locate the Search box to the right, type in Monday and press Enter on your keyboard: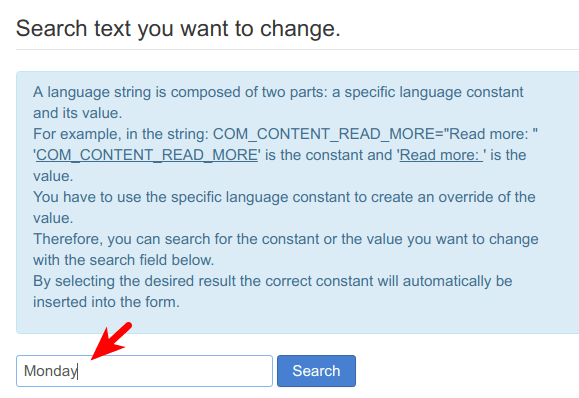 You will see Monday displayed in the Search Results section. Click Monday: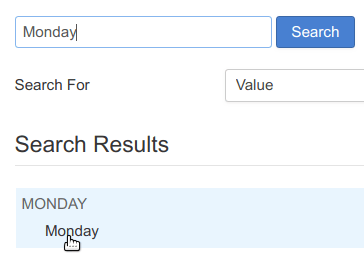 You will see right away that the Language String and Text fields got populated with MONDAY and Monday respectively: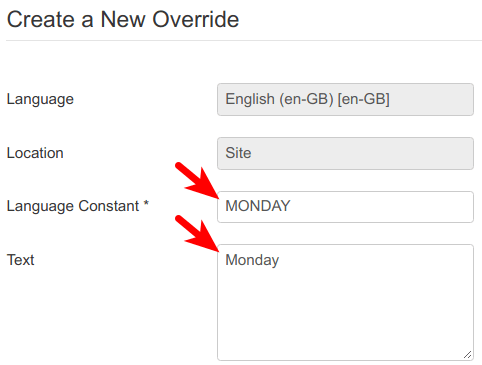 Inside the Text box, replace Monday with Mon: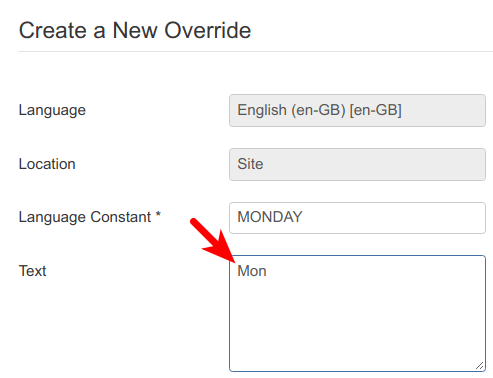 Repeat the same steps for the rest of the weekdays.
Now check your JCal Pro monthly calendar view. You will see the weekdays displayed in the shortened format, as you set them in Joomla Language Overrides screen: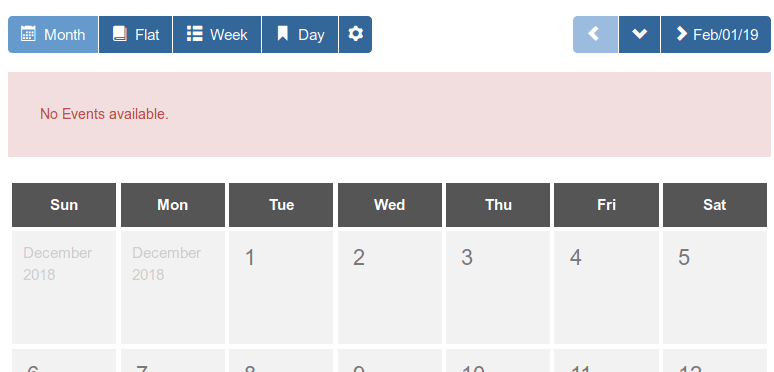 ---
What's Next?
Save $1000's when you sign up to the Everything Club today! You' ll get access to all our extensions, templates, and Joomla training.