Joomlashack is one of the most popular Joomla sites.
Actually, that's not really true. Joomlashack is actually over 40 Joomla sites.
We've got at least 20 sites for template demos. We've got extension demo sites, test sites, client sites and more. Joomlashack.com is a big and sprawling network of sites.
We make it all work by leaning heavily on Watchful.net. We load up every site we have into the Watchful dashboard. This image below is just a small fraction of all our sites: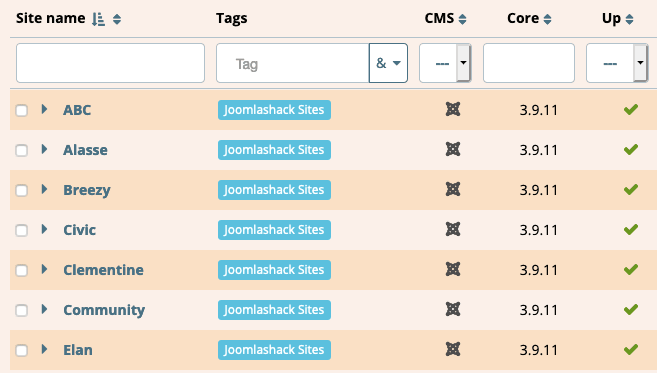 If Joomla releases a new version, it's really easy to update every site. For example, when Joomla 3.9.12 or a new plugin update is available, there's an "Update All" button available.

If anything goes wrong, Watchful has a couple of useful services that help us fix problems. Notice the "Backups" link below? This is for our ABC template demo. Watchful integrated with Akeeba Backup so we can automate backups.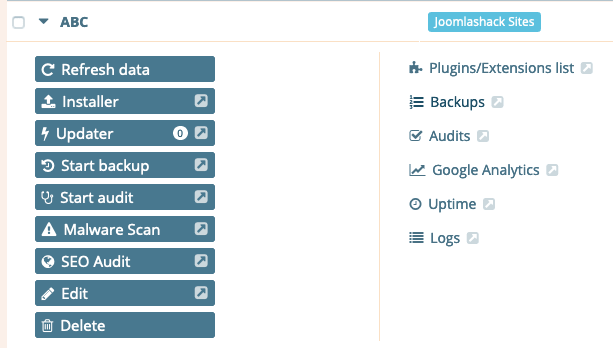 Each site can have its own customized backup settings. We choose to backup our demo sites three times per week: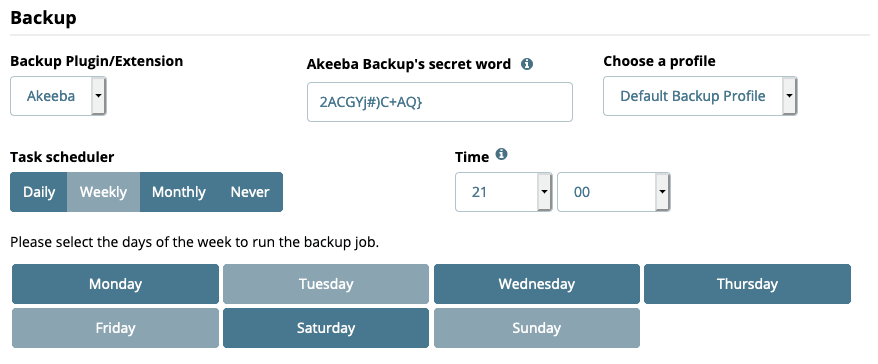 Watchful gives us a detailed log of all the backups: when they ran and if they were successful.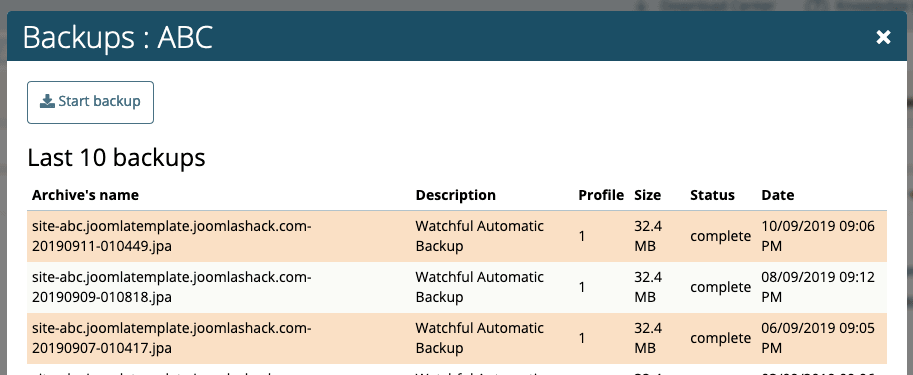 And finally, if something bad happened to our site in the last few days, there's a detailed audit log showing all changes to extensions, templates and key files. So if something broke on our sites on Tuesday, we can look back and pinpoint exactly what changed on our site that day.

---
Check out this Watchful intro video
---
Get 30 days free access to try Watchful
Watchful is a big help to our Joomlashack team. We get more done by using Watchful to automate all our site maintenance.
If you run multiple Joomla (or WordPress) sites, then give Watchful a try. They've got a 30-day free trial available: