Meet Joy, this week's beautiful new Template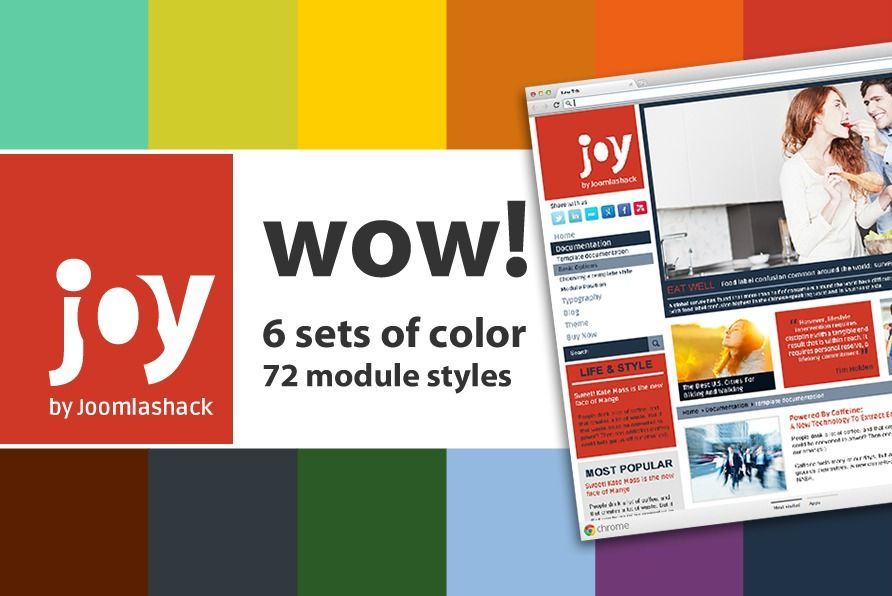 ‎"Joy is the feeling of grinning on the inside" - Dr. Melba Colgrove
Despite the hard work and long hours, I believe everyone in the team is enjoying the 6-in-6 Challenge. Joy brings us half way through the Challenge as our 3rd of 6 templates to be released in as many weeks. I still believe our designs are getting better and better.
If it was just one template a week that we were releasing, that would be quite an accomplishment, however, we have simultaneously been working on Wright v 2.0 which will bring many amazing and unique new features and functionality. Once Wright v 2.0 is released, these new updates to will be applied to all our templates built on Wright.
Joy differs from other Joomla Template designs in that it has no top menu. This gives the template an innovative and different look while maintaining its F-Pattern layout functionality. Our followers in FB were given a sneak peek at Joy last week and will also get a sneak peak at Studio, next week's template. With all these great Joomla Templates being released, this is the perfect time to Buy a Dev Club.
Don't forget, you can get JS Joy, JS Cube, JS SimpleTech, plus dozens more templates for 1 low price if you join either one of our Developer Template Clubs at Joomlashack. Get over $3500 worth of value when you join one of our Developer Clubs.