We released Wylia 2, a Joomla template that's perfect for several types of websites, especially ecommerce sites.
Wylia 2 is designed with an elegant approach. Wylia 2 can match any business and organization that wants to show-off a portfolio of products. It is easy on the eyes, and intuitive to navigate - a great template for small and medium store sites.
Wylia 2 is compatible with the very last version of the Wright framework, and Hikashop, the ecommerce extension.
Meet Wylia 2
The Wylia 2 Joomla template is fully responsive and comes with 5 color themes.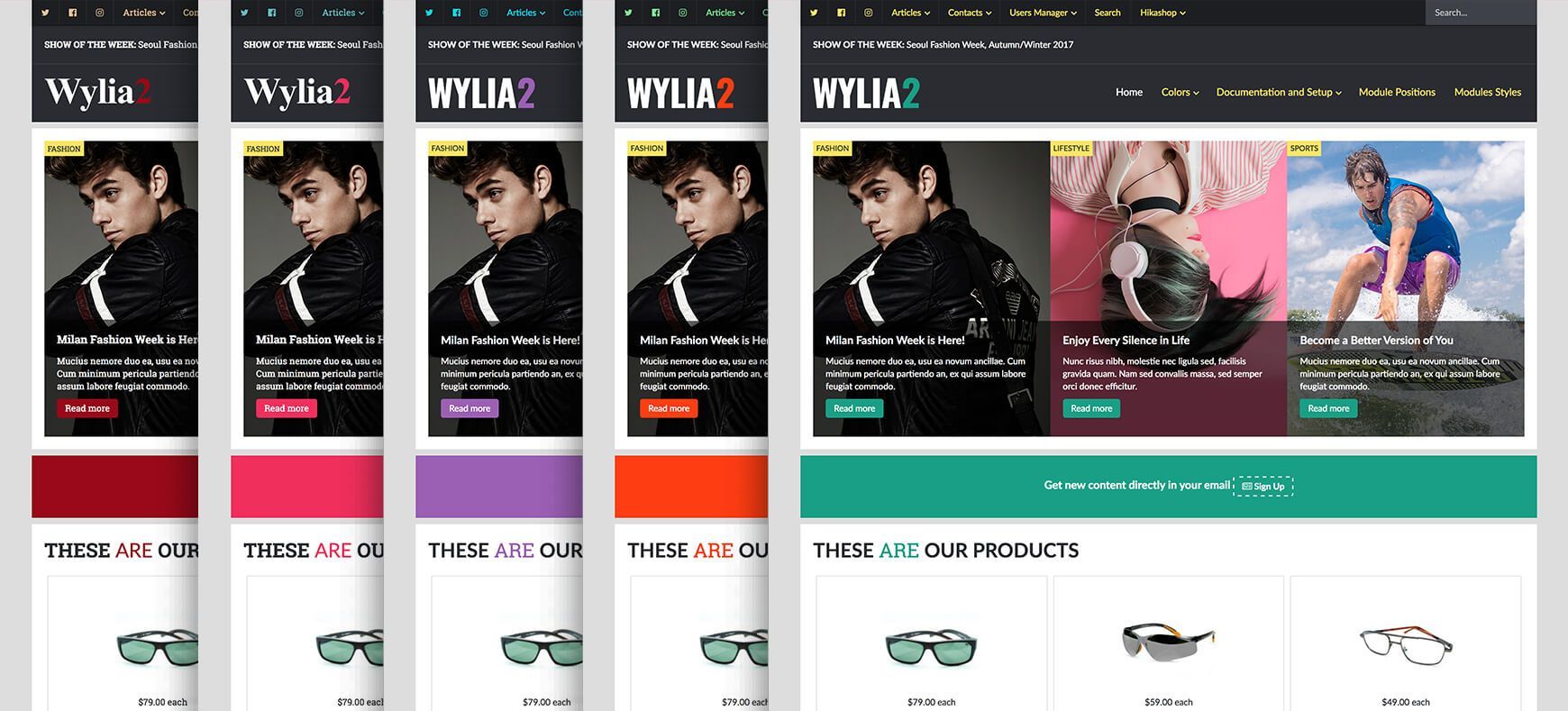 Template documentation
Wylia 2 includes detailed documentation for installation and configuration.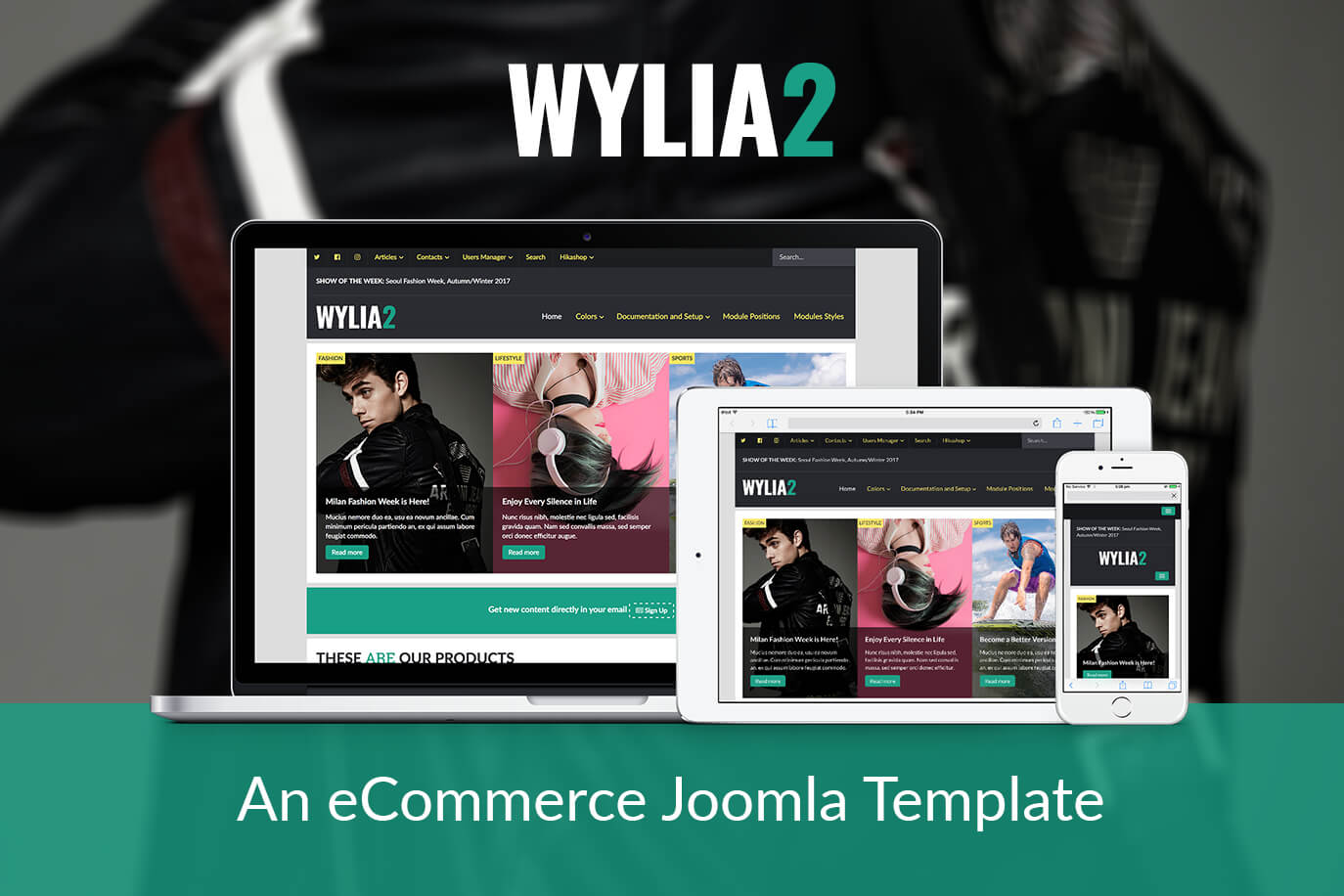 Some key features of Wylia 2:
Integrated with Hikashop ecommerce extension
Fully responsive
Built on the Wright framework
Light and fast-loading
Modern and beautiful design
2 elegant main menu options (top and bottom)
5 color themes
20 module positions
Joomlashack's stellar support
Updating from Wylia 1 to Wylia 2
If you're using an old version of Wylia for Joomla 3 and want to update to the new version, install Wylia 2 as any regular template. Then go to Extensions > Templates and assign it as your default template.
While Wylia 2 is based on Wylia 1, the new version is a separate new template.
Joomlashack offers over 18 innovative Joomla templates. Check them all out!