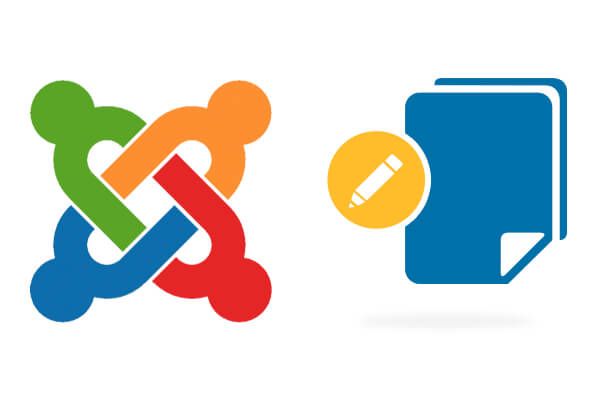 One of our OSTraining members asked us how to make a process of creating Joomla articles less time-consuming. Is there any way to create content on a mass scale, like, for example, several Joomla articles, in one go?
Yes, with just a few clicks, you can create Joomla content quickly using our OSContent component.
What is OSContent?
OSContent is our Joomla component, which is available in Free and Pro versions at Joomlashack.com. This useful Joomla extension has been built to help you save time while you are adding content to a Joomla site.
With OSContent there is no need to repeat the same task over and over again. Learn how to create Joomla categories, articles and menu items in just a few clicks.
Step #1. Setting up the stage
Before we start our lesson, let's first create a dummy category for our future dummy articles.
Go to Content > Categories > Add New Category
Enter "Dummy Category" into the Title text field, then click on the Save & Close button.
Step #2. Creating 10 Joomla articles en mass in a few clicks
Go to Components > OSContent
On the right-hand side, find the Category select field, and choose the "Dummy Category" you previously created.
Type in a dummy title "Test" into the upper Title text field.
Point your mouse on the text underneath, click on it three times to select it and then copy-paste it into the Intro text and Full text fields:

Probo movet reprimique in sit, at vim quas dolorum utroque. Te lorem ancillae nominati vix, id vel elit omnium dissentiet. In singulis lobortis per, qui doming evertitur ne. Sea viderer definiebas conclusionemque te, ne autem munere offendit eum, pro eu odio alia. Ipsum lobortis qui et. Mel adhuc graeco ad, hinc corpora forensibus ad vel. Laboramus assueverit no sed. Sit ad prima ceteros denique, novum iudico essent at per. Bonorum docendi incorrupte te est. Adhuc putent dissentias duo ut. Ea eros duis tation qui. Te partem dolorum definitionem ius, munere detracto ea vel.

Go to the Options sidebar and check "Copy the 1st title and text to all empty pages".
In response to your click, the rest of the nine Title, Intro text and Full text fields will instantly get populated with the dummy content: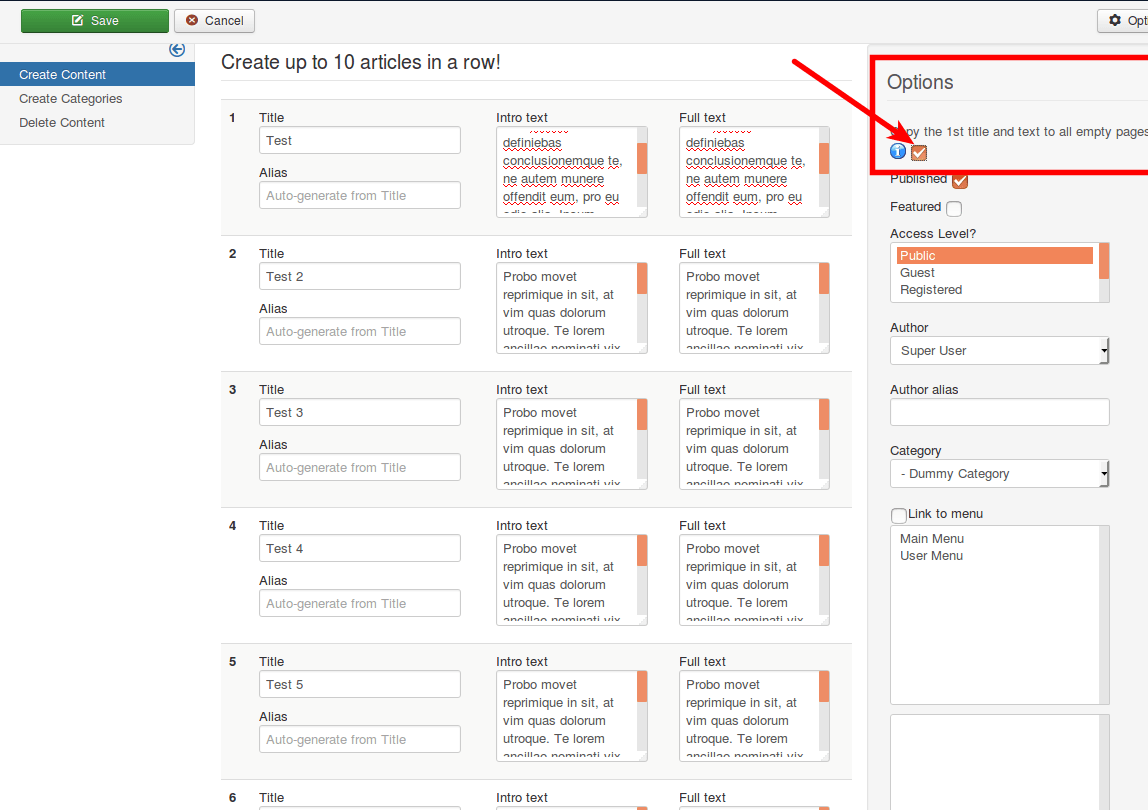 Click on the Save green button, located in the left-hand side top corner. Everything being well, Joomla will display the message "Content successfully created" on a light green background:

Step #3. Checking your newly created articles
Now go to Content > Articles and check your newly created ten Joomla dummy articles: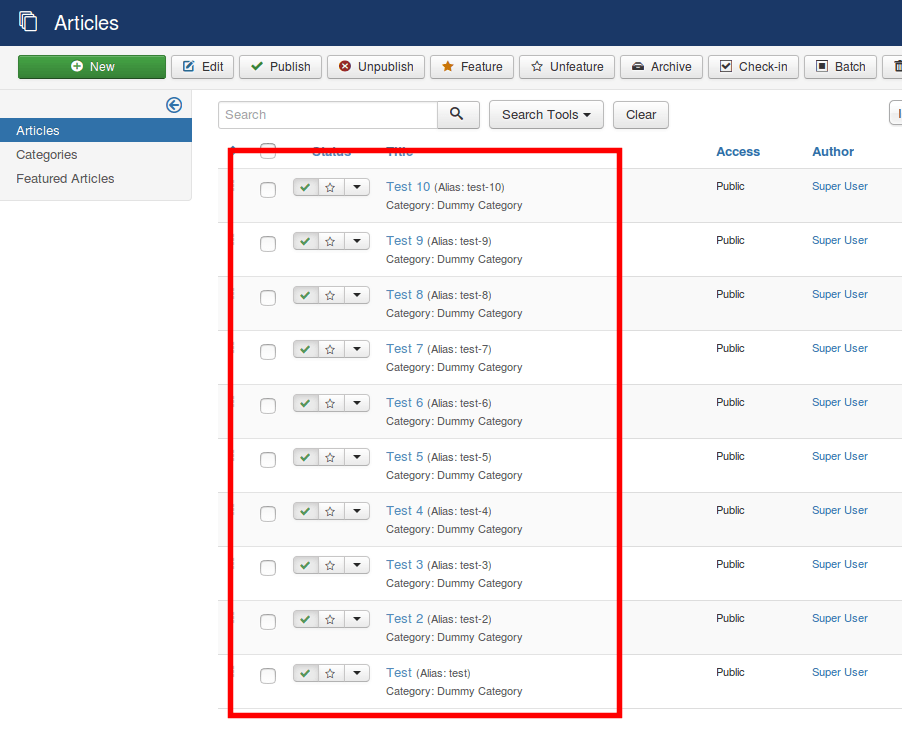 Congratulations! You now know how to add 10 Joomla dummy articles en mass in just a few clicks with OSContent Free or Pro component.
If you are a Joomla beginner, you should also watch our free Joomla 3 video classes. In small bite-size lessons, you will learn subjects from introduction and installstion, to more advanced, like creating template overrides and setting a multi-lingual site.