Google News is an excellent source of traffic for many sites.
To help them find your articles, Google wants you to submit a specially-formatted sitemap which has custom news tags and only lists content added in the last 2 days.
I'm going to show you how to create a sitemap for your Joomla site that Google News will accept.
Go to the OSMap page and download either the Free or Pro version of OSMap.
Install OSMap to your site.
Go to Components > OSMap.
OSMap will automatically create a sitemap based on your menu links.
Check to make sure that all your Google News content is listed in the sitemap by clicking the "HTML" link. If your news content is not included, make a menu link to the content. OSMap relies on menu links to index your content.

Now we can click the "News" link to get the Google News sitemap.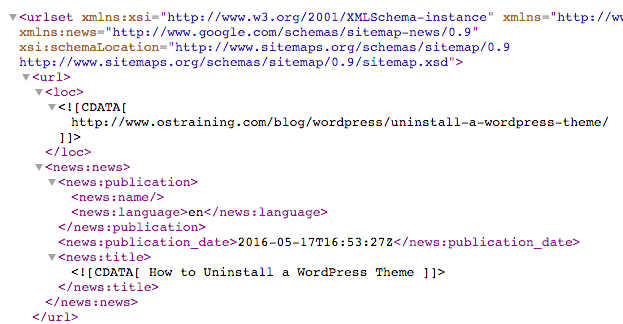 ---
Video introduction to OSMap