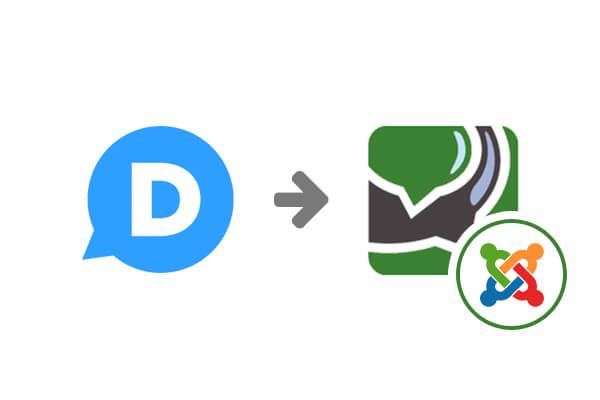 Did you start seeing sponsored ads above and below your Disqus comments on your Joomla based site recently? If you did, then it means that Disqus, without your permission, has included your site in their advertising program Reveal. We first wrote about this in "How to Opt-Out of Disqus Reveal".
The only alternative Disqus provides to avoid ads is to pay them $10 a month. But what if you don't want to? Fortunately, it is possible for Joomla users to migrate your comments away from Disqus.
In this tutorial, I'll show how you can move your Disqus comments to the CComment extension, created by Daniel Dimitrov at compojoom.com.
In order to be able to follow these instructions, you will need to buy CComment Pro extension and install it via your Joomla's Extensions Manager.
Step #1. Export your Disqus comments
Go to Disqus.com and login into your account.
Once logged in, click on the "Admin" link in the top-right corner:

Click on "Your Sites" (1)
Select your site (2)

Click on the "Moderate Comments" button: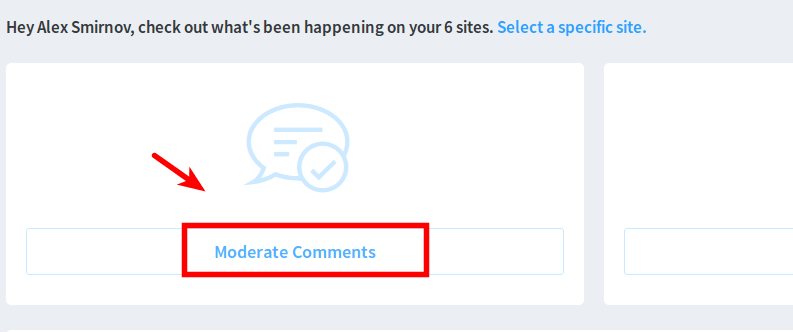 Click on the "Export" link on the left-hand side: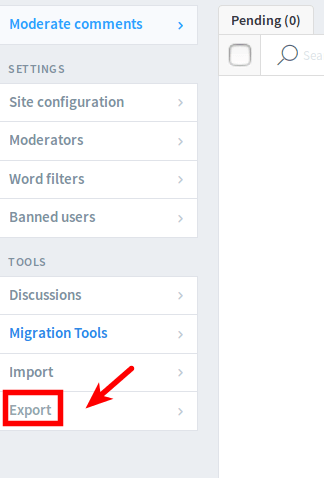 Click on "Export Comments":

Make sure Disqus displays the "Your export has been queued" message. If you don't see this message, then there is a chance that you won't be able to export your comments. Please contact Disqus support regarding this.

Check your email. Once Disqus has processed your comments export, you should an email saying "Export Completed":

Open the email and click on the download URL link: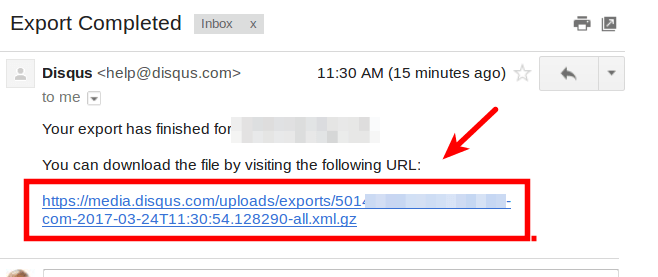 Save the downloaded ZIP archive file onto your hard drive. Then unzip it. You should now see the XML file named something like <your_site>-2017-03-23T12:57:58.171580-all.xml Rename this XML file to disqus.xml.
Upload the disqus.xml file into the root folder of your Joomla site.
Step #2. Import your Disqus comments into your CComment Pro Joomla extension
In your Joomla admin area, go to Components > CComment > Import:

Click on the General import option.
Scroll down to the Disqus option, click on it and then click on the Submit button: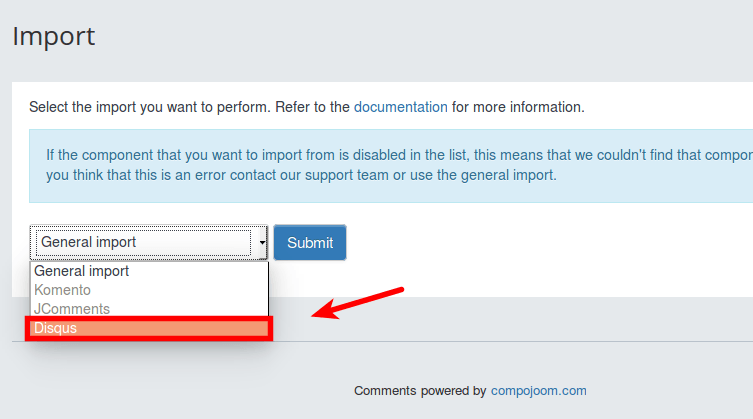 You should now see your comments nicely imported from your disqus.xml file into your CComment Joomla extension. CComment automatically detects the disqus.xml file in the root of your site. This is how you will see comments in your Joomla admin area: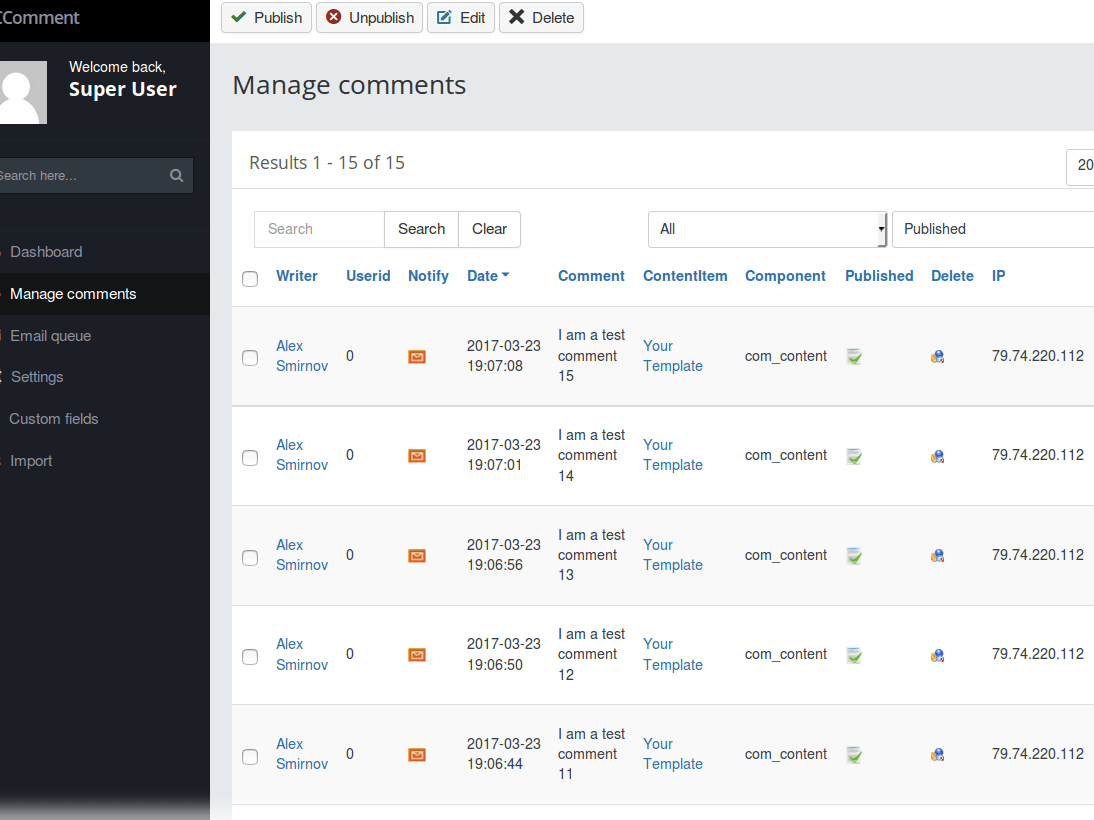 This is how you will see the comments on the front of your site::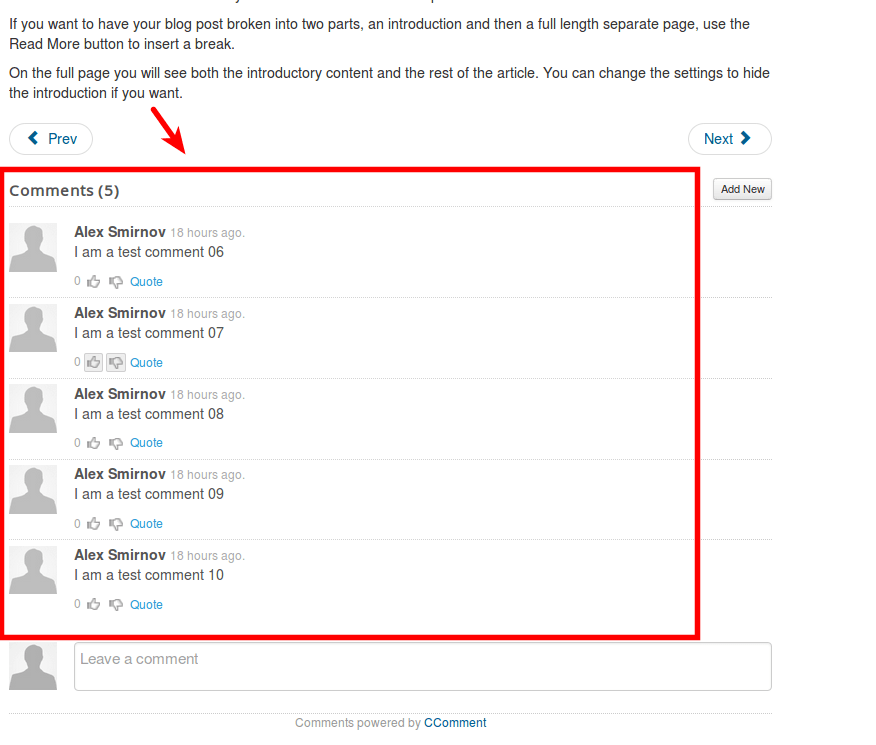 Now disable your Joomla Disqus commenting extension and that's it. You just finished moving your comments for your Joomla based site from Disqus to CComment extension.
Have you had any experience with Disqus or CComment in Joomla? If Yes, we would love to hear from you in the comments below.