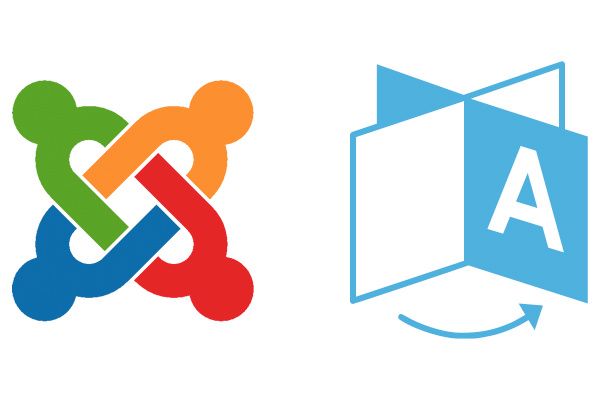 Joomla 3.4.4 was released today.
Mostly version 3.4.4 aimed at fixing some small bugs, although there was one low-level security fix.
However, there was one noticeable change that will impact our videos, books and blog tutorials. The Joomla team removed the word "Manager" from all administrator links.
Links that were "Article Manager" and "Category Manager" now read simply "Articles" and "Categories". Here's a visual overview of the changes, thanks to the Joomla team on Github: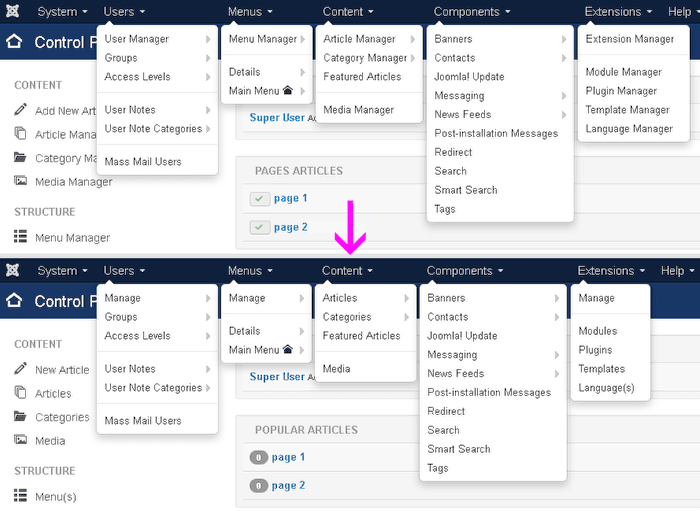 Not only the menu links will change, but also the page titles will be updated: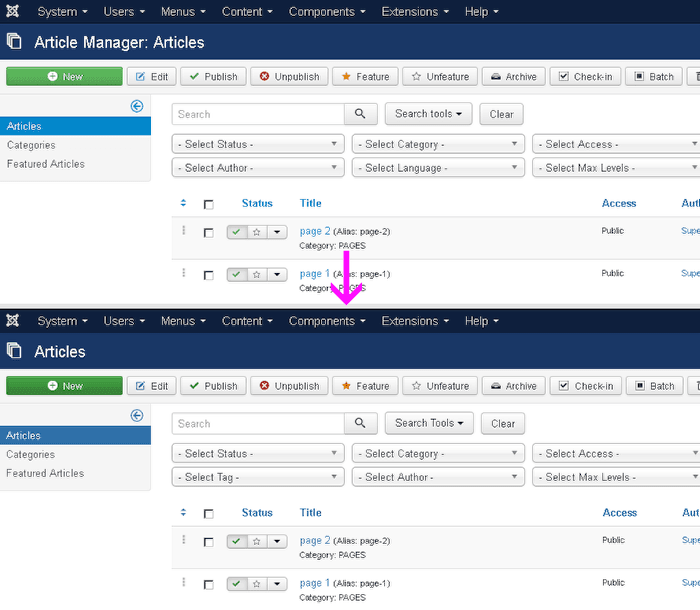 All in all, dozens of links in the Joomla admin area were cleaned up. Here's a complete list of changes, again from Github:

Summary
You can read about the thinking behind this change by visiting these discussions:
Overall, this is a good change for Joomla. Why use several words when one will do? It's a positive step to cleaning up the Joomla admin interface.
However, this will mean that almost all of the Joomla 3 training we've created will be now be slightly out-of-date. And I think that's OK.
Almost all of our students are smart enough to ignore the change. And it's our job as trainers to keep up with Joomla, not Joomla's job to stop changing because it will cause us work.
But, it's good to have this explanation available in case people ask.