The Master User plugin is for Joomla administrators and allows you to login as any user, but using your own password. You can mimic anyone else's login and see exactly what they see.
This is enormously helpful for us here at Joomlashack. This enables us check what our users see when they login. We can easily troubleshoot problems.
Here's how to use the Master User Plugin:
Step #1. Download and install
You can download Master User by starting at the Joomla Extensions Directory. You will need to register on the developer's site.
Go to Extensions > Manager > Install.
Upload the Master User files.
Go to Extensions > Plugins > Enable the Master User plugin.

---
Step #2. Configure the security restrictions
As you can image with a plugin that allows you access to user accounts, there a several security options.
Click the plugin and you'll be able to adjust the options.
Choose to restrict by IP address or not.
List valid IP addresses if you chose to restrict access. Otherwise leave this blank.
Choose "Yes" for Enable all administrators unless you have more than one administrator. If you check "No" then configure the Master User Ids
List the user ID's of administrators who are allowed access.
Note on IP addresses: The IP addresses are the local IPs of the individual administrator. To find out what your IP address is, go to http://whatismyip.com and your ip address will be posted. That's the value you put in here. If you have administrators in other locations, you will need to get them to tell you their addresses. There are plugins you can add to Joomla to capture IP addresses, but presumably for this you only need a few so it would be easiest just to ask the users.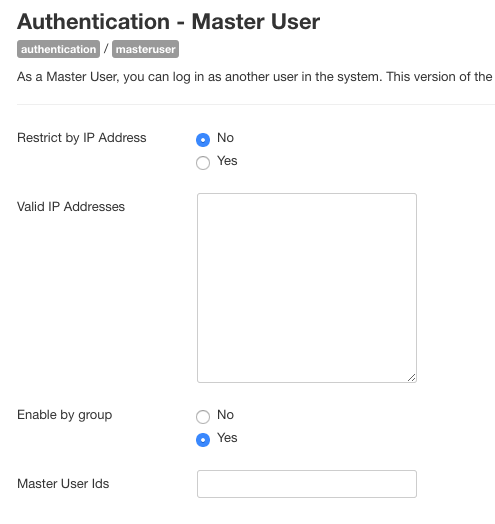 Click the "Advanced" taba and you'll see more options. You can assign permission to various groups. By default super administrators and administrators are allowed. You can change this in the dropdown.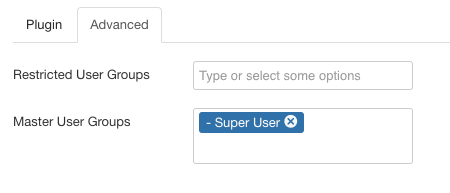 ---
Step #3. Testing Master User
Go to the front of your site. Try to login as any user other than the superadministrator:
Enter the username of the user you want to test.
Use your superadministrator's password.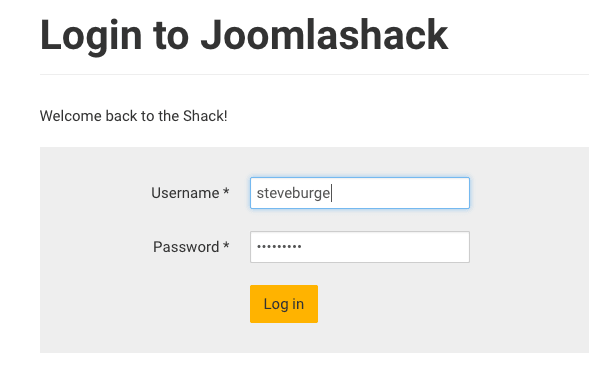 This plugin has been incrediby useful to us over the years.
It's useful on lives sites, but also as we develop new features. Master User is invaluable when we need to test many different user groups with varied permissions.