Community Announcement
Greetings and Happy New Year to all!
This purpose of this letter is just to fill you in on some changes to come in 2006 and to recap our first year with the Joomla! community.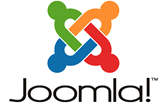 A lot of us have a new sense of freshness, especially since the Joomla/Mambo rebranding and Id like to personally thank the entire community for such a great success on the behalf of Joomlashack. There are so many success stories I can't even begin to list them individually. Because of you, in just the past 3 months we were able to move our data do a dedicated server, create 8 free templates for the community, 20 variations of commercial templates and assorted modules as well as helping to launch over 60 Joomla powered sites, assist in the development of 3 community sites and donate over $1,000 in donations to victims of hurricane Katrina. Again, thank you! This would have never been possible without such a dedicated community and excellent camaraderie among other Joomla! developers..
So what's coming in 2006?
First off, I'd like to welcome aboard Barrie North to the Joomlashack team. Barrie brings to the table what I believe, are key elements in order to provide some of the best quality services and templates available to Joomla! Barrie's site, located at www.compassdesigns.net proves his ability and desire to march to W3C standards providing Usability and Accessibility to our future developments. I'm extremely pleased with this decision and I think you all will be, too. Judging from various requests and ideas from you, we've outlined a few additions and goals that we'd like to implement in the coming year.

W3C, XHTML Standards compliance and Accessibility
Visual/Audio/Text based Articles and Tutorials for the beginning and advanced Joomla! user.
Joomla component and website Reviews

High quality free and commercial templates
Further Flash modular Integration with RSS/XML and Joomla

Private client-project management console
Additionally, we will be splitting our corporate services and community services into a better organized and more detailed structure so that you can easily find what you're looking for whether it be services, freebies, advice, reference, etc. Our new site is up and running now and we hope you enjoy the new look. Thanks for reading and we look forward to another great year in the Joomla! community. Please don't ever hesitate to send us your requests and ideas to help keep Joomla the #1 CMS.