The ins and outs of Flat Design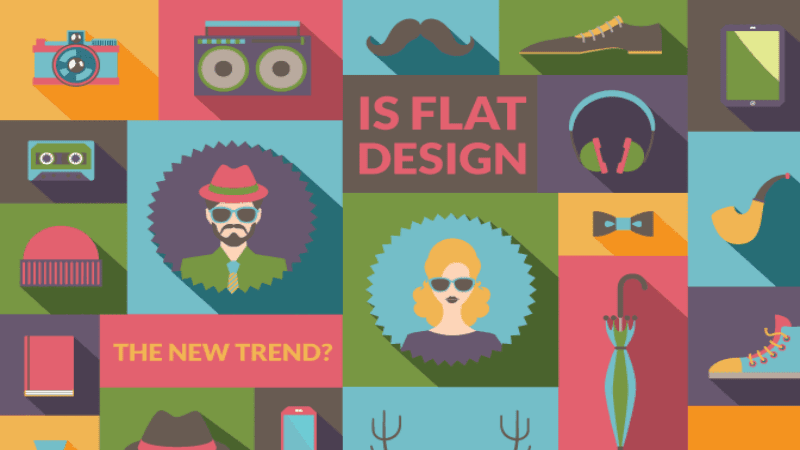 Joomla sees its share of user interface trends, as the latest web fad passes from CMS to CMS. One of the latest UI trends is flat design. Instead of 3D elements galore, with gloss dripping off of Web 2.0 everything, you have simple, nearly minimalist designs moving to the forefront. One of the most prominent displays of flat design came from iOS 7, which revamped its interface to embrace this simple style.
Content Focus
Flat design's main benefit is its ability to frame your website content. When you want your message to speak for itself, pulling away the flashy, jarring elements of your UI helps it stand on its own. Your readers' eyes are not distracted by design elements, but pulled naturally toward the content. It also helps the reader from getting overloaded by all of the information available on the screen at once. Take the time to go through the design framework and identify how each piece of content displays to the reader. You want to keep them looking through your site instead of throwing every bit of information at them at once.
Typography Shines
A flat design doesn't have to be a boring design. It gives you the opportunity to create a cohesive theme with more subtle elements. A major part of flat design is choosing the right typography for your design elements. You have plenty of options in the font world, so work your way through the most striking and pleasing fonts to bring the entire design together. Consider split testing designs when you have a tough decision to make between two different fonts.
Careful with Colors
You don't have drop shadows and gradients to fall back on, so you are working with pure colors that need to work together to capture your site's branding, complement your content, and augment your typography. Color theory plays an important role in getting the best colors for your site, as you want something that conveys your message properly. It may take some experimentation to find out the best color combinations that help with your branding, while keeping readers around and engaged.