Sneak Peek at some upcoming changes to Joomlashack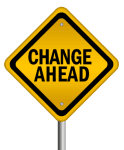 Here at Joomlashack we work very hard to provide our customers with the best products and service in the industry, however we are never satisfied, so in our efforts to continually improve ourselves we want to share with you some of the major changes we are making...
Integrated sign on
One of the most common issues our customers experience is the inability to log into all of our Joomlashack systems at once. You might log into the forum, but not be logged into the downloads area. Improving this is a major goal of ours, and once implemented you'll be able to log in once on our site and be logged in everywhere within our system.
Merging of the support tickets and forum
We currently host a community forum, and a separate support ticket system which we use for direct customer support. We want to simplify things by changing to an integrated support system that allows us to manage both together. We will retire the existing forum system, but the new forum will still be a place where community members can post and help one another while still allowing us to provide a direct line of ticket support, all integrated together nicely.
Integrated cart
Our cart system exists on a third party platform right now, and we are working to bring that together with the website so we have more control over the shopping experience. This way you can more easily add and manage your cart.
Customer dashboard
This is probably the most useful improvement I think, providing a place for customers to login and see their past orders, active products, and downloads all together. Customers will also be able to access and update all of their account information from the same location.
Design improvements
We have been working on some design changes to make the site easier to navigate, use, and to make it cleaner and prettier overall. I'm really excited about the design Gary's been working on, and can say its going to be an excellent change.
Cool! So when will it be done?
We aren't ready to set a specific date or time yet, but we have a lot of motivation to get these changes implemented as soon as we can.
One of the major challenges of running a website is keeping the site running while updating various pieces of it. In this case, we are not just updating the site, but in some ways redeveloping or custom developed solutions for our current support and e-commerce systems.
We will be sure to give advanced notice when we have the firm details, especially when it might affect the way your account works.
Stay tuned for some exciting changes ahead!