Details

Written by JohnFlanagan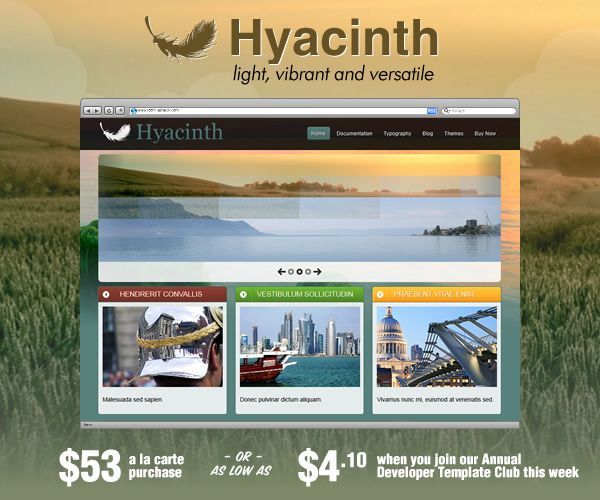 We just released Hyacinth, our 21st Joomla 1.7 Template!

Hyacinth is light, vibrant and versatile and comes with 3 built-in color themes, 3 matching module styles, CSS3, and 11 collapsible module positions. Plus, you can easily customize the columns, fonts, and 10 other parameters.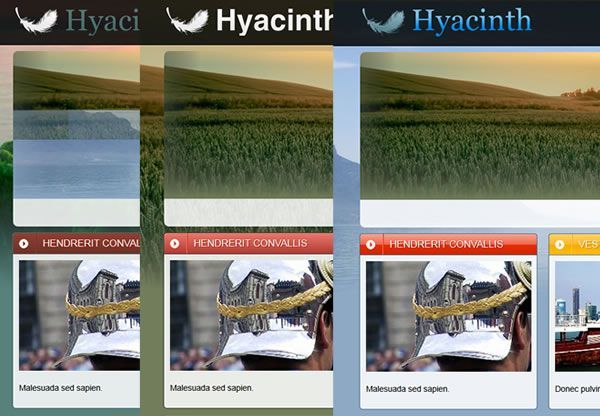 But the best part is that you can get Hyacinth and as many as (63) more premium Joomlashack templates for as low as $4.10 each when you join either one of our Developer Template Clubs this week (Annual or Lifetime). Here's what you'll get:

Come check out our Hyacinth demo today or buy it right now for just $53.
And don't forget, you can get Hyacinth plus dozens more templates for 1 low price if you join either one of our Developer Template Clubs this week. Sale ends this Thursday night, September 15th at 11:59 pm, so please don't delay.

Just use this code and save on Annual Dev Club membership, Lifetime Dev Club membership and even Lifetime University membership: devsave
* $4.10 per template is calculated this way: $347 - $86 = $261, the cost of an Annual Devleoper Template Club membership. You will get instant access to 40 templates as soon as payment is received (and up to 24 new templates over the course of the year, which equals 64 templates) 261/64 = $4.10 per template.