Joomlashack Invests in State of the Art Joomla Support System
Joomlashack's Stellar Support
In our continuing effort to bring you the very best customer support experience in the Joomlasphere, it is with great pride that I share some recent developments we've made to our support system and briefly explain how these new developments will help us serve you even better...even faster than before.
About six months ago, TJ Baker, our Director of Support, sat me down and explained to me that although customer satisfaction was at an all-time high in the history of Joomlashack, he was not satisfied and felt there was still room for improvement...
After the best Joomla Support in the Industry
He told me that he wanted to completely scrap our current support system and build a new one from the ground up. He went through his presentation explaining all the research he had done, how many people he had spoken to, and how long it was going to take. He was convinced we needed this. He concluded by casually saying, "oh, and Eddie, this is going to cost more than three times as much to run each month."
Now, you have to understand that there was nothing wrong with our previous support system. We were successfully using it to manage thousands of customers each month. Our customers were happy and kept coming back to buy again and again. We also had a community forum, with over 60k posts, that customers could use to get help - - one of the largest in the Joomlasphere.
But TJ was just not happy with it and in the end he convinced me, which is not easy.
You see, for small companies, the easiest and cheapest way to manage support is to build a community forum: with a few paid staff, active members, and do-gooders, questions get answered in a somewhat consistent way.
You know what that experience is like. You post a question regarding a problem or issue, you wait a while, and then you get a bunch of suggestions from different people on how to fix it. It's up to you to decide which person is the most knowledgeable, which one understood your problem best, and which answer is the right one. Then you bounce the problem and the solution back and forth a few times until after a lot of trial and error you arrive at the proper solution.
The forum as a support system mostly works, but it is inherently flawed. Google the keywords "10 best practices for customer support" and you will find a dozen articles - - all of them with pretty similar solutions. Not a single one of these articles mentions a community forum, mind you. That is because several of the top support practices make reference to the successful sorting, tracking, and ownership of the contact and his or her's support tickets. Things that a forum cannot do.
TJ understood this when few others in our industry did. And thanks to him and his relentless pursuit of excellence, Joomlashack now has the most advanced and most successful support ticketing system of any Joomla Template company in business. It is not enough that we strive to have the best, most well-designed, most reliable templates...we also want you to know how important it is for us to give you the best customer support experience, too, should you ever need our help.
Our commitment to you does not simply end after you hit the checkout button, like at some other template sites. We do not consider a sale closed until you have successfully installed your Joomlashack product.
In short, we're there for you every step of the way.
Thank you again for being a Joomlashack customer. We really appreciate your business and hope to continue serving you for many years to come.
Warm Regards,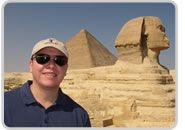 Eddie Tabush, owner


Joomlashack Stellar Support

Joomlashack Support is powered by real people, not auto-responders! We proudly employ 4 full-time dedicated support staff and 1 part-time support staff member in multiple time-zones to ensure prompt replies. During the last few weeks, since adopting our new Zendesk-powered support system, we have diligently answered over 1,480 support tickets with an average customer satisfaction grade of 97% - - which TJ is still not happy with and feels he needs to improve. ;)

Our support team is: Christopher Gomez, Vishal Grover, William Ellis, Forest Linden and TJ Baker. Need some help with your Joomlashack product? Drop us a line here.