Important: Call for JCal Pro Beta Testers
Written by Alex Smirnov

Alex Smirnov

Category: Joomlashack Joomlashack

Published: 14 September 2017

14 September 2017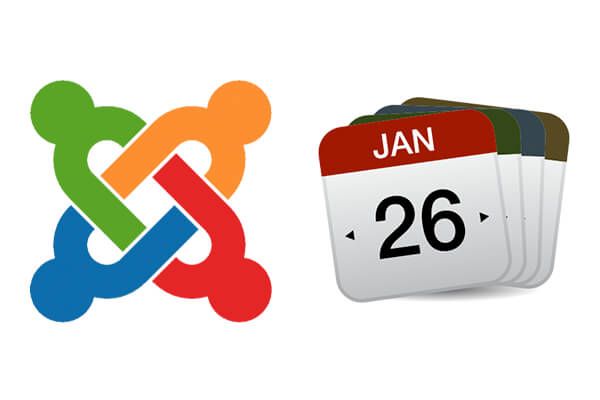 Are you a JCal Pro user? If so, we'd love your help, please.
We're looking for beta testers to test the upcoming JCal Pro 4.3. This will be a major update that requires some changes to the database to reset the dates of pre-existing events.
Testing these date changes is where we would really appreciate your help.
Interested in Beta Testing?
Send us an email to This email address is being protected from spambots. You need JavaScript enabled to view it., and we'll send the beta version of JCal Pro 4.3.
How to Test
The main thing that needs testing is the updating of events from previous installations of JCal Pro versions, especially from versions 4.2.4 to 4.2.13. If you have a version earlier than 4.2.4, please upgrade to 4.2.4 before running the test.
Make sure you create a complete site backup, including the site database and files and folders.
Install the JCal Pro 4.3.0 Beta over your current JCal Pro installation using the Joomla extensions manager.
Go to Components > JCal Pro.
You will see the "Event dates and times need to be corrected due to recent changes." notice.
Click the blue "Click here" button: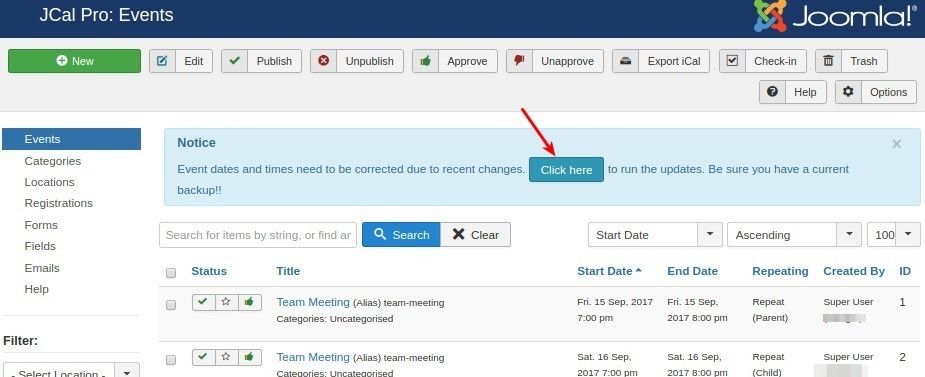 You should see the message, "Events table successfuly updated":

If you see any error messages, please take a screenshot and send it with a short description of your finding to

This email address is being protected from spambots. You need JavaScript enabled to view it.

.
If the update process runs smoothly, with no errors, check the dates of your events on the front and admin areas of the site.