JCal Pro is now available for Joomla 4 users! You can download JCal Pro version 5.0 and it will work on your Joomla 4 sites.
This is the 24th extension that we've updated for Joomla 4!
JCal Pro is the best calendar and event registration extension for Joomla. JCal Pro offers simplicity, flexibility, event moderation, and a robust feature set. From private and community calendars to commercial events, JCal Pro is sure to fit your calendar needs.
---
More About JCal Pro 5
This is the first stable release of JCal Pro for Joomla 4, so please proceed carefully as with the first release of any software. There will be bugs found as we open this to general availability.
In order to support Joomla 4, we had to make some very significant changes to the codebase. These changes run to tens of thousands of lines of code:
1,062 changed files
91,729 new lines of code
62,014 deleted lines of code
In this first release, there are some other things to note:
Version 5.0 is for Joomla 4 only.
The Joomla 4 version is missing two features compared to the Joomla 3 version. Frontend event management and custom themes are both missing and may be added in a future release.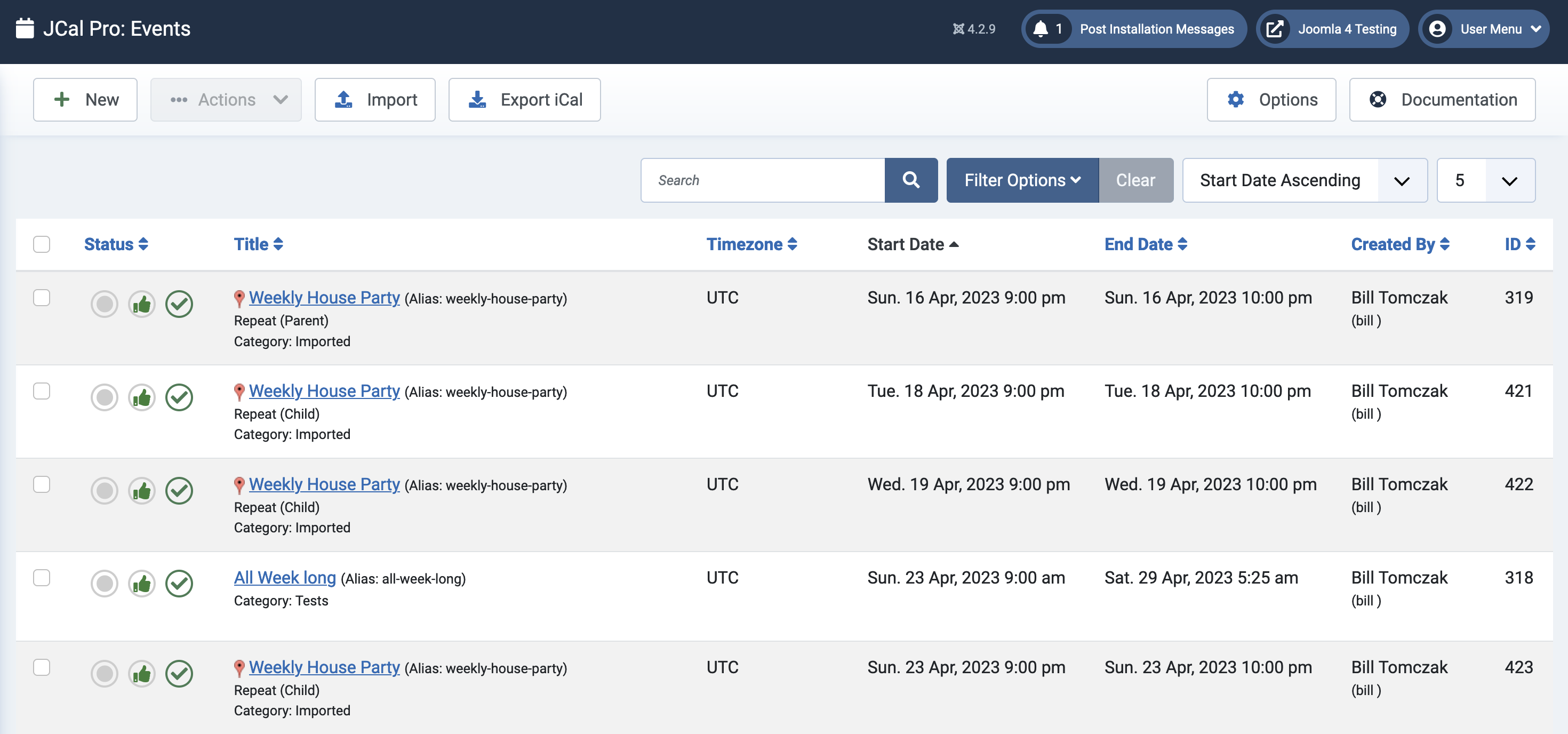 ---
How to Upgrade JCal Pro from Joomla 3 to Joomla 4
Here are the instructions for moving your JCal Pro from a Joomla site 3 to a Joomla 4 site.
Important: Please try this on a test site first!
Have JCal Pro version 4.5.4 installed on your Joomla 3 site.
Disable your "Content - JCal Pro", "System - JCal Pro", and "User - JCal Pro" plugins.
Upgrade your Joomla 3 site to Joomla 4.
Visit the Extensions Update screen. You will find a warning notifying you that you have JCal Pro 5.0.0 available for upgrade. Upgrade JCal Pro 4.5.4 to 5.0.0.
Check the disabled JCal Pro plugins. You will find that they have been automatically re-enabled on the update.
---
Explore the calendar features of JCal Pro
---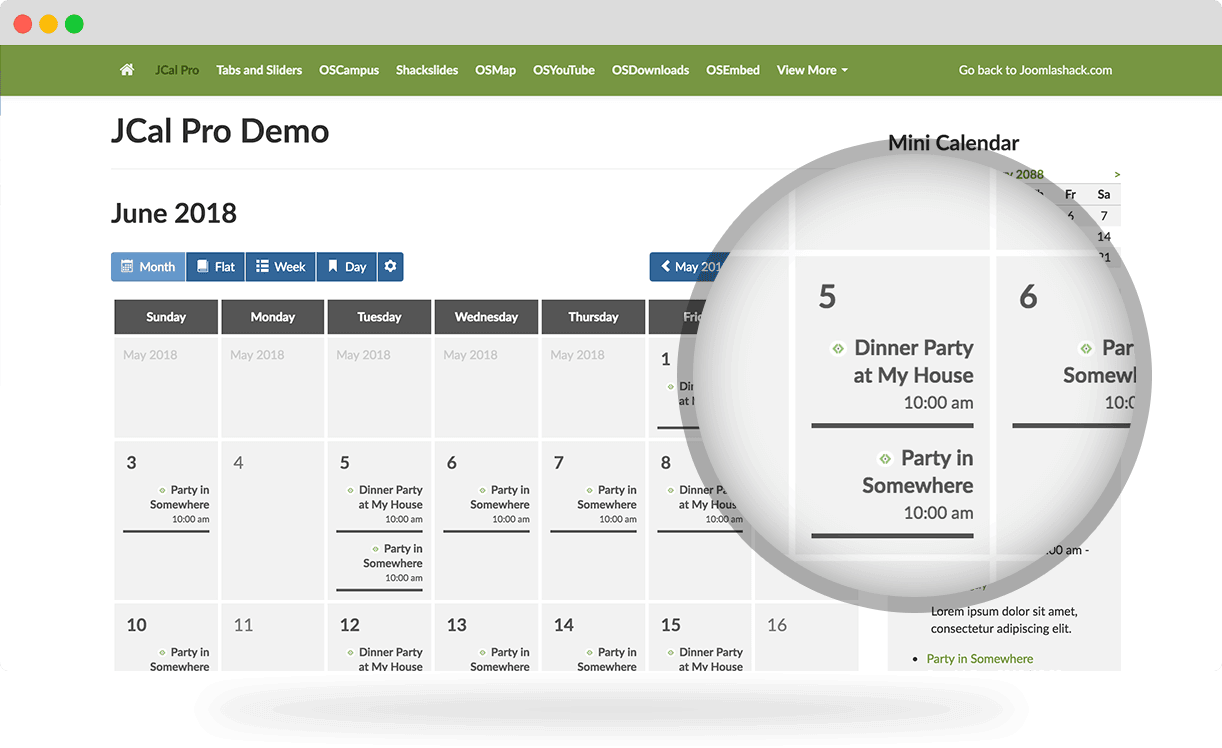 Display your events in a stylish calendar
JCal Pro makes it easy to display your events in a stylish Joomla calendar. Choose from several beautiful and responsive themes.
---
Event locations
JCal Pro has a powerful system for managing locations for your events. Each location can have a wide range of details, plus Google Maps support.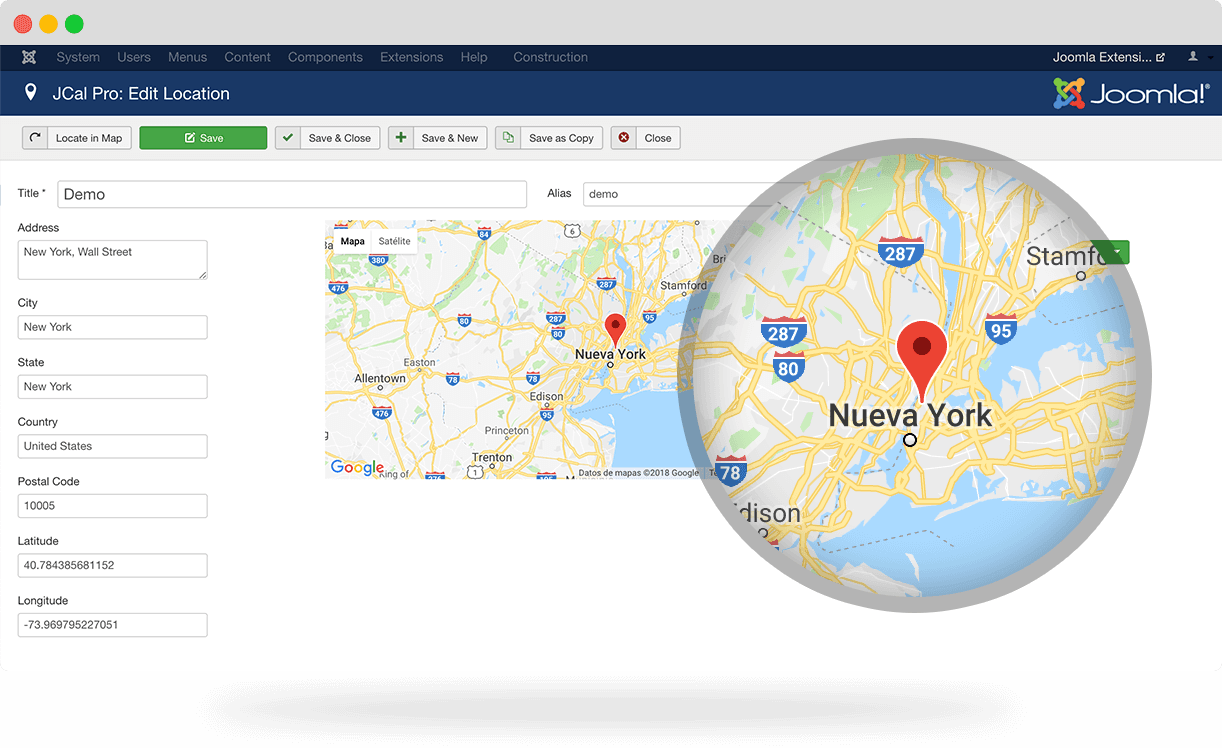 ---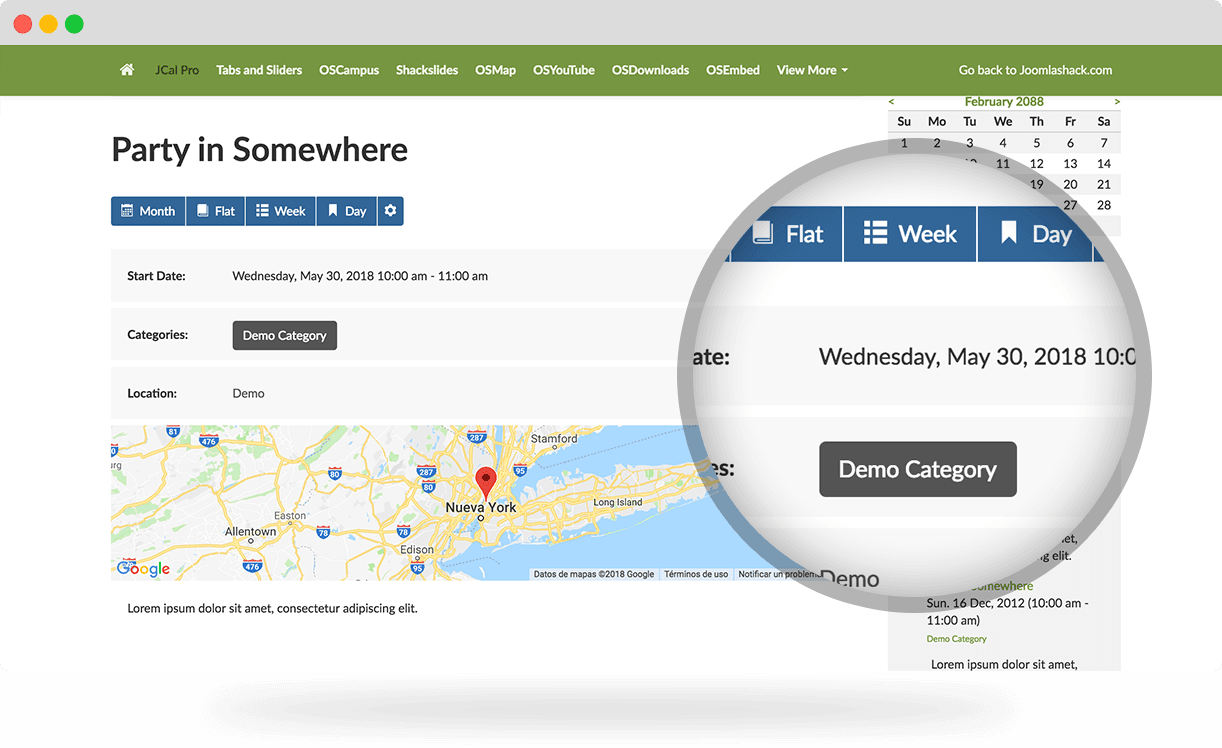 Your events look great
Your event details will look attractive to your visitors, thanks to a stylish, responsive display.
---
Display your Joomla events in a weekly view
In addition to the full Joomla calendar display, JCal Pro also enables you to show your events in a weekly list.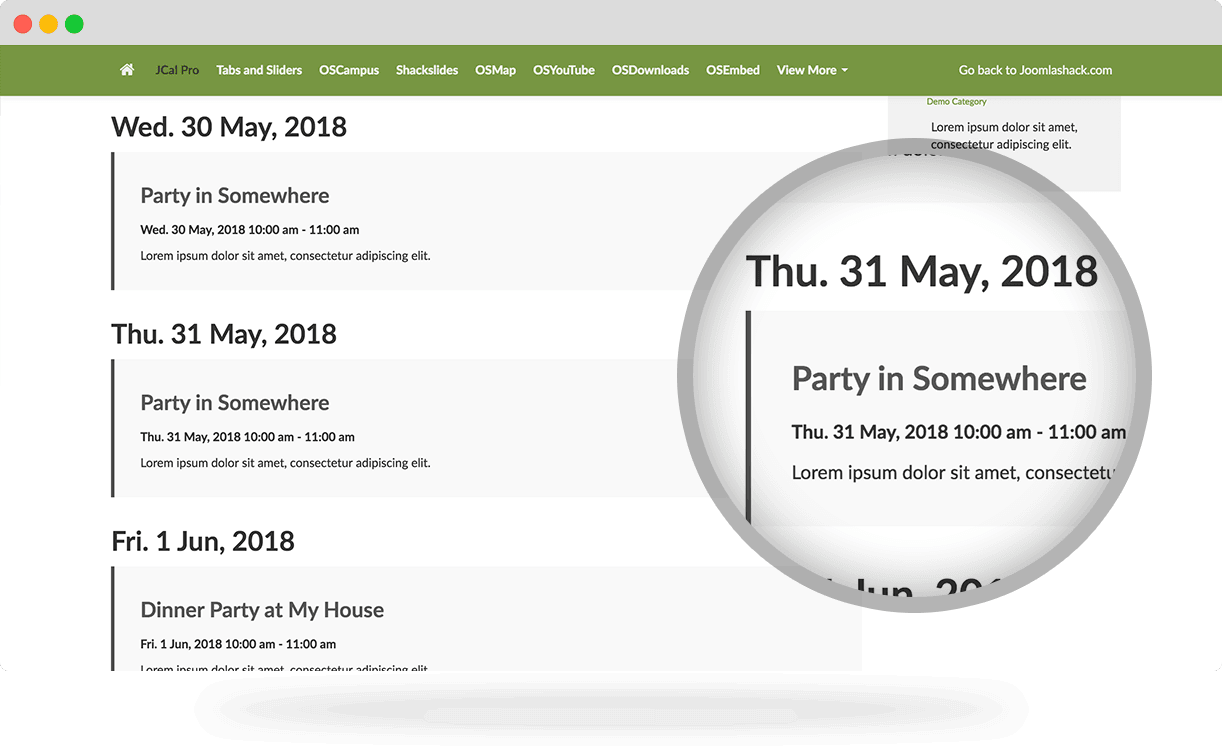 ---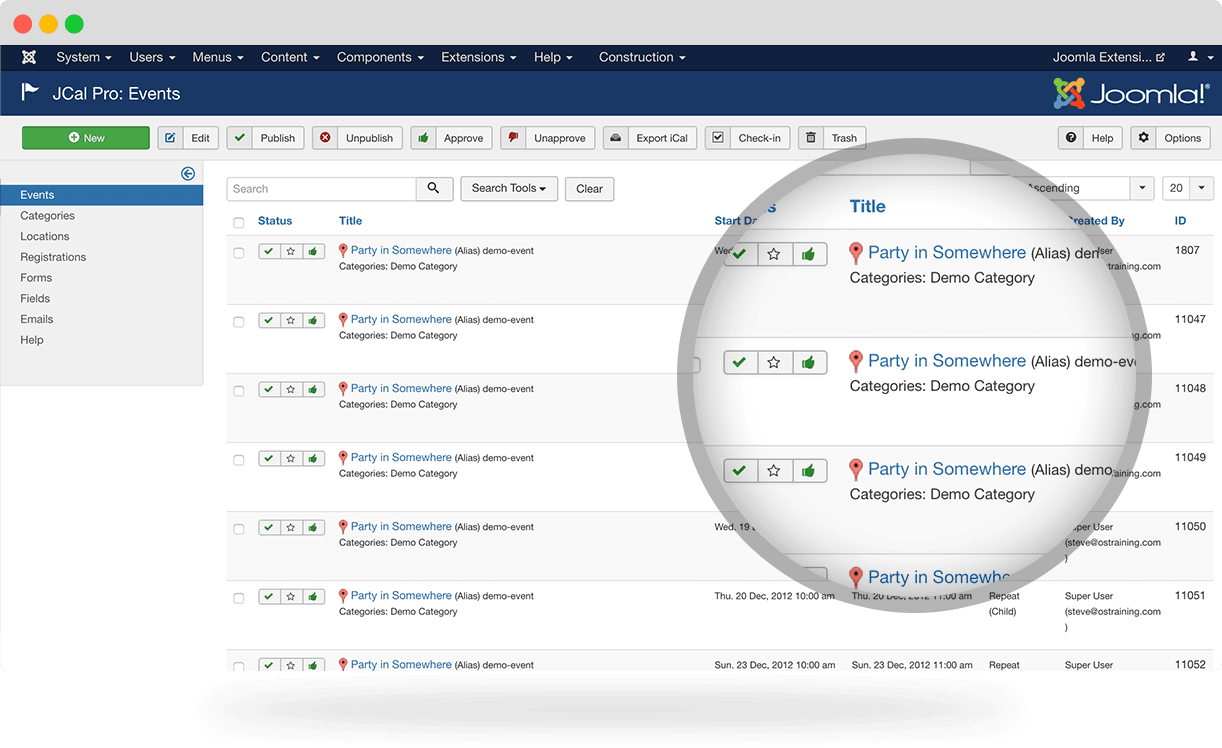 Easily manage Joomla events
You can can create and edit events from the front of your site and the admin area. JCal Pro also allows you to quickly create repeating events.
---
Customize the email notifications
You can edit the emails that your users or administrators get after specific events, such as registering for an event, creating an event, and more.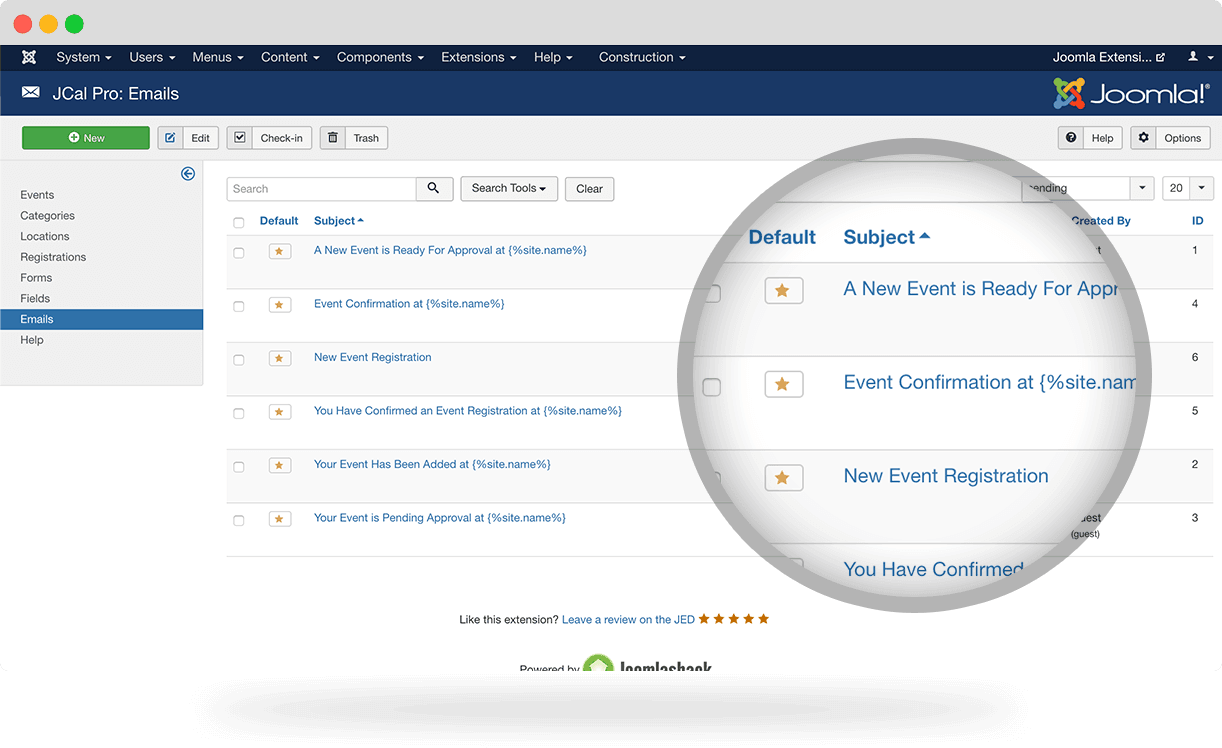 ---