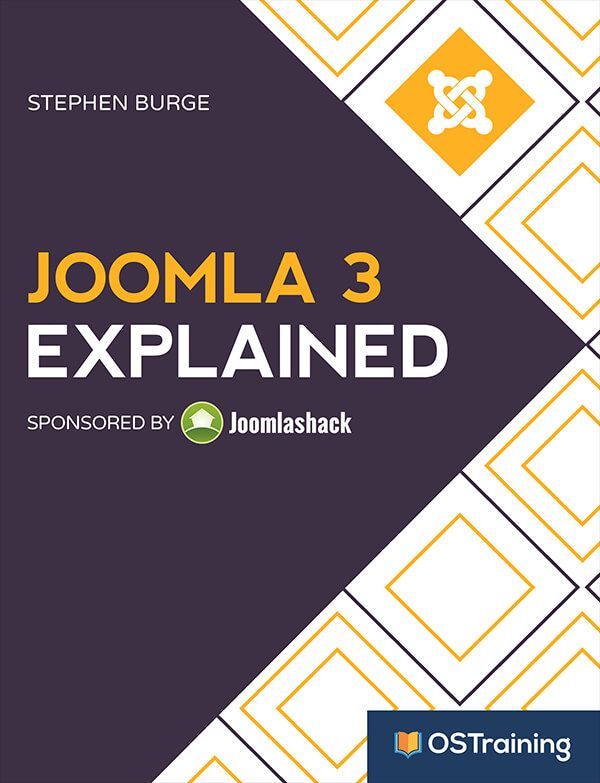 The team behind Joomlashack wrote the most popular Joomla books.
Joomla Explained was published in 2011 and focused on Joomla 2.5.
Joomla 3 Explained was published in 2013 and focused on Joomla 3.
These books sold well over 10,000 copies each. However, we haven't been able to release an update in recent years. Finally, that's going to change.
Why release a Joomla 3 Explained update?
There are several good reasons to release a new version now:
Joomla 3.7 will bring major changes with fields, multi-lingual changes.
After 4 years, the book badly needs an update. The book is actually being used in classrooms around the world. I'm embarrassed to even think about what the students must think.
The Joomla certification project is underway, and there needs to be affordable, high-quality study materials.
Self-publishing and the OSTraining Book Club
The new version of Joomla 3 Explained will be self-published by OSTraining.
Our earlier books were published by Pearson. They've been great to work with, but last year they agreed to let us buy back the rights to our books.
Today, we're launching the OSTraining Book Club. For one price, you get access to all OSTraining books.
The OSTraining Book club is a subscription model for books, supported by you, and by sponsors. We'd like it to be Netflix, or Spotify, for books on open source software, including Joomla. Sign up today, and if you use the coupon code "bookclublaunch" you can join for less than $20.
We plan to release Joomla 3 Explained in April.
If you want a paperback copy of these books, they will be available on Amazon, some weeks after OSTraining Book Club members have access. But, if you want early access and regular updates for all the books, we'd love your support of the Book Club.