OSDonate is now available for Joomla 4 users! You can download OSDonate version 2.0 and the same package file will work on both Joomla 3 and Joomla 4.
OSDonate allows you to show a PayPal donation button on your Joomla site. Try OSDonate and you'll see how easy it is to collect donations.
OSDonate is packed with features, is simple to use, and can even attract more attention by hovering in a fixed position on the page! It's a great choice for anyone who wants their Joomla donation button noticed.
This image belows shows how OSDonate can appear inside a module on your site: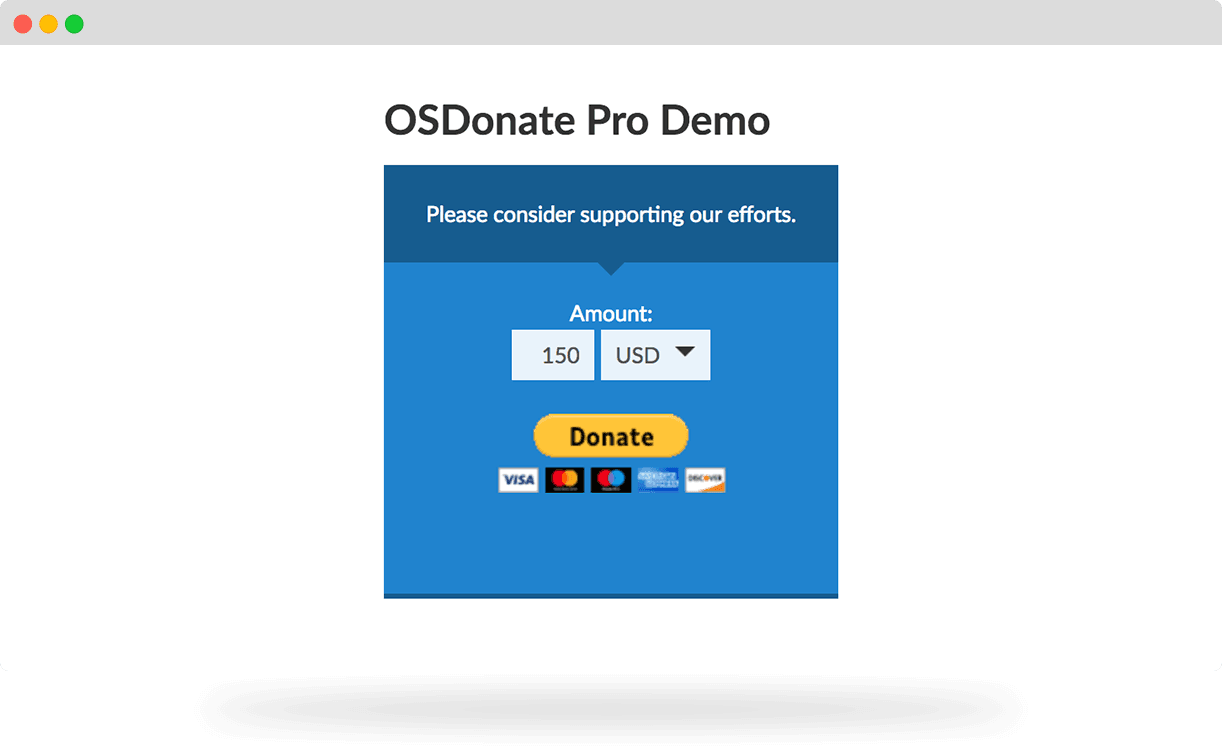 This next image shows the key settings for OSDonate inside Joomla 4. You can customize the branding of the PayPal screen, and also where you want the users to return after donating.