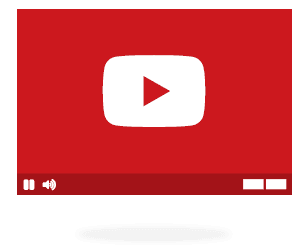 It's now just over a month since the launch of Europe's GDPR laws. We recently wrote a guide to how Joomla is handling the GDPR.
We've also been listening and responding to customer requests about the GDPR.
One of the most common requests has been for improvements to how OSYouTube handles privacy. I'm pleased to say that we've just released a new version of OSYouTube which makes it much easier to be GDPR-compliant. The new version makes it much easier to disable cookies for your users.
How to make YouTube videos GDPR-compliant
If you have embedded a video from YouTube, you may have noticed the option called "Enable privacy-enhanced mode".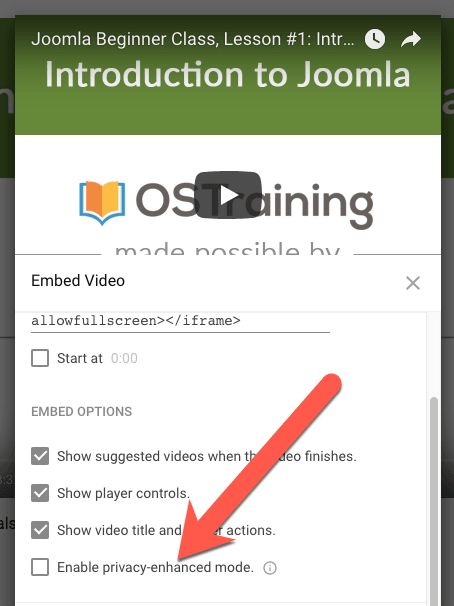 What is this privacy-enhanced mode? Here's Google's explanation:
Privacy-enhanced mode allows you to embed YouTube videos without using cookies to track viewing behaviour. This means that viewing activity isn't collected to personalise the viewing experience. Instead, video recommendations are contextual and related to the currently played video. Videos playing in a privacy-enhanced mode embedded player won't influence the viewer's browsing experience on YouTube.
In short, this is a GDPR-compliant way to show YouTube videos on your site. In privacy-enhanced mode, YouTube will not send data-collecting cookies to your visitors.
To make this work, YouTube actually servers privacy-enhanced videos from a completely different URL: youtube-nocookie.com.
We're pleased to say that OSYouTube now supports YouTube's privacy-enhanced mode.
How to use privacy-enhanced mode with OSYouTuibe
To embed a YouTube video with our OSYouTube plugin in privacy-enhanced mode, paste the video URL in the following format:
https://www.youtube-nocookie.com/embed/XpBGeHkfXpc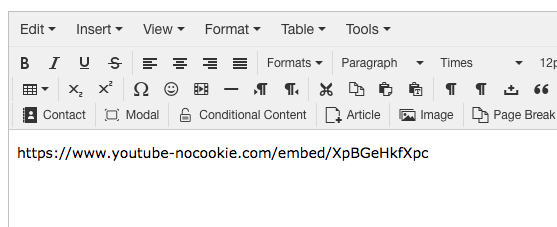 If you use this URL format, your viewers of YouTube videos will not get a cookie installed when they watch the videos.
This new setting is enabled by default, but if you want to use privacy-enhanced mode, double-check that it's working.
Go to your OSYouTube Pro plugin settings.
Make sure the No Cookies option is set to Yes.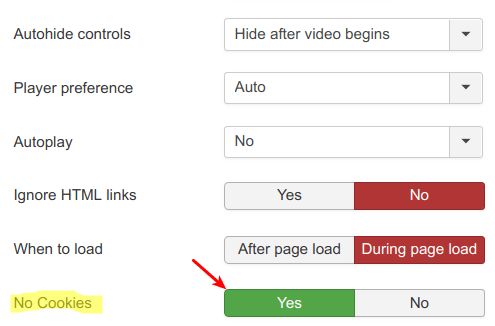 To support privacy-enhanced mode, we've also made another enhancement to OSYouTube. The plugin now supports the /embed/ URL format from YouTube.
The conventional format for YouTube URLs is this:
https://www.youtube.com/XpBGeHkfXpc
However, OSYouTube now also supports videos that use /embed/ in the URLs:
https://www.youtube.com/embed/Lk3jEXV_X74
We have implemented these new features for both OSYouTube Free and Pro users.
Want to go further with Joomla?
Save $1000's when you sign up to the Everything Club today! You' ll get access to all our extensions, templates, and Joomla training.