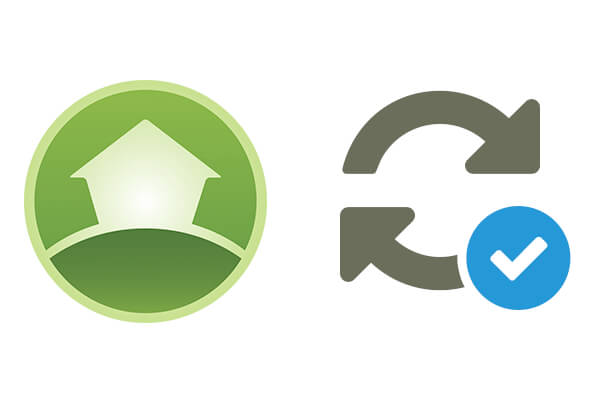 It's not easy to build a strong and sustainable business.
That's true whether your business is in construction, retail, food, farming, or any other industry.
It's definitely not easy to build a strong and sustainable business in Joomla. The platform is over 10 years old and the user-base is active, but not growing quickly.
However, over the last two years, we've managed to grow Joomlashack. Our revenues have doubled every six months. This enables us to add more developers and support staff, plus push out frequent product updates. 94% of Joomlashack tickets get a reply inside 3 hours, and 90% of users say the support is "great".
Yes, we have some good extensions and templates, but one thing has made that growth possible: recurring subscriptions.
Some customers are upset about this, so I want to talk through the reasons behind this decision.
Remember when people hated paying anything for open source software?
This is old school, but if you've been around Joomla for a while, you can remember when people hated paying for GPL software.
Back in 2007, there was an enormous controversy about this. Some developers started to build businesses based around GPL software and we interviewed several of them.
Some users were really angry about this commercialization. There were whole sites set up to allow the free distribution of commercial products. Some of these sites still exist in the WordPress space today - you can buy 100's of plugins for a few dollars. (Note: it's strongly recommended to not purchase from these sites, as they often add security exploits into the plugins)
But over time, the majority of customers realized that they needed to support developers. If a developer can work on their products full-time, they produce better work and they're able to hire support staff to answer your questions.
Subscribers help create great products for everyone
Here at Joomlashack, almost all of our products have free versions and we provide support for them. That's only possible because of the support of Pro members. But, we want the most value to be available to our Pro members.
With a subscription, you're able to access new releases and support immediately. We're able to push updates frequently and you get access to our priority support whenever you need it. And it's all at a very low price. Without subscriptions, we'd have to drastically higher our prices.
The future at Joomlashack
Also, looking ahead, we want to make Joomlashack even more useful for you. We want to:
Give you better products with better features.
Have your products ready for Joomla 4, on the day it's released.
Answer 100% of your support tickets within 3 hours.
Get even closer to 100% customer satisfaction.
But, to make that happen, Joomlashack needs more developers and a bigger support team. To hire extra staff, Joomlashack's business model needs to be more predictable. How can you hire more developers if you can't predict your revenue in 2 or 3 months time? Recurring subscriptions are the only way to be able to accurately predict your revenue.
What if I don't like recurring subscriptions?
That's understandable. We've heard from a good number of customers on this.
If you don't like recurring subscriptions, you can continue using the extension or template even after your subscription expires. Plus, there are no per-site licenses, so you can use one subscription for all your sites.
We also promise to treat you fairly. We're upfront about that fact that we use recurring subscriptions, and always give refunds if you forget to cancel a renewal.
Still, we encourage you to be a subscriber because these extensions and templates require continuous maintenance and development. Our team needs to upgrade the code for every new Joomla version, even the minor ones. We are also constantly updating them to work with other Joomla extensions, to fix bugs, and to meet the needs of third-party services such as Google and Mailchimp.
Your thoughts?
Thanks for taking the time to read this. Whether you're in favor of recurring subscriptions or not, please feel welcome to leave your thoughts in the comments below:
More reading
Quite a few WordPress companies have moved to recurring subscriptions, and explained their thinking:
What about Joomla? How can you build your recurring subscription business on a Joomla site? Simple Renew is what we use at OSTraining and Joomlashack.