Shack Icons is now available for Joomla 4 users! You can download Shack Icons version 4 and it will work on both Joomla 3 and Joomla 4. This is the 22nd extension that we've updated for Joomla 4.
We have changed the name of this extension from "Easy Social Icons" to "Shack Icons".
The Shack Icons module is a simple way to add icons for all of your social network accounts. You just need to add a link to your accounts, select the icon style that best matches the look of your site, and publish the module. Shack Icons Pro supports 18 different social networks.
The main Shack Icons Pro features
---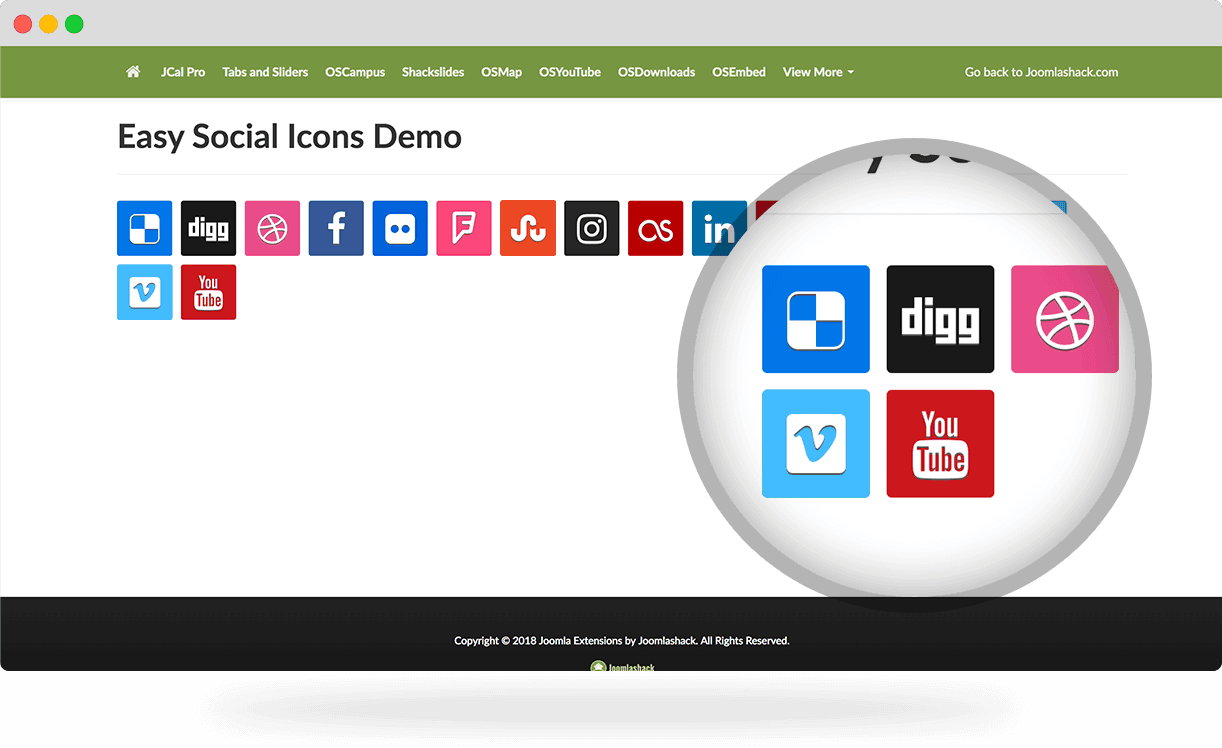 18 social networks supported
Using Shack Icons Pro you can display up to 18 social networks on your site.
---
Use only the social networks you need
Display only the icons for the social networks you use. The extension will hide any Joomla social icons that you don't want to show.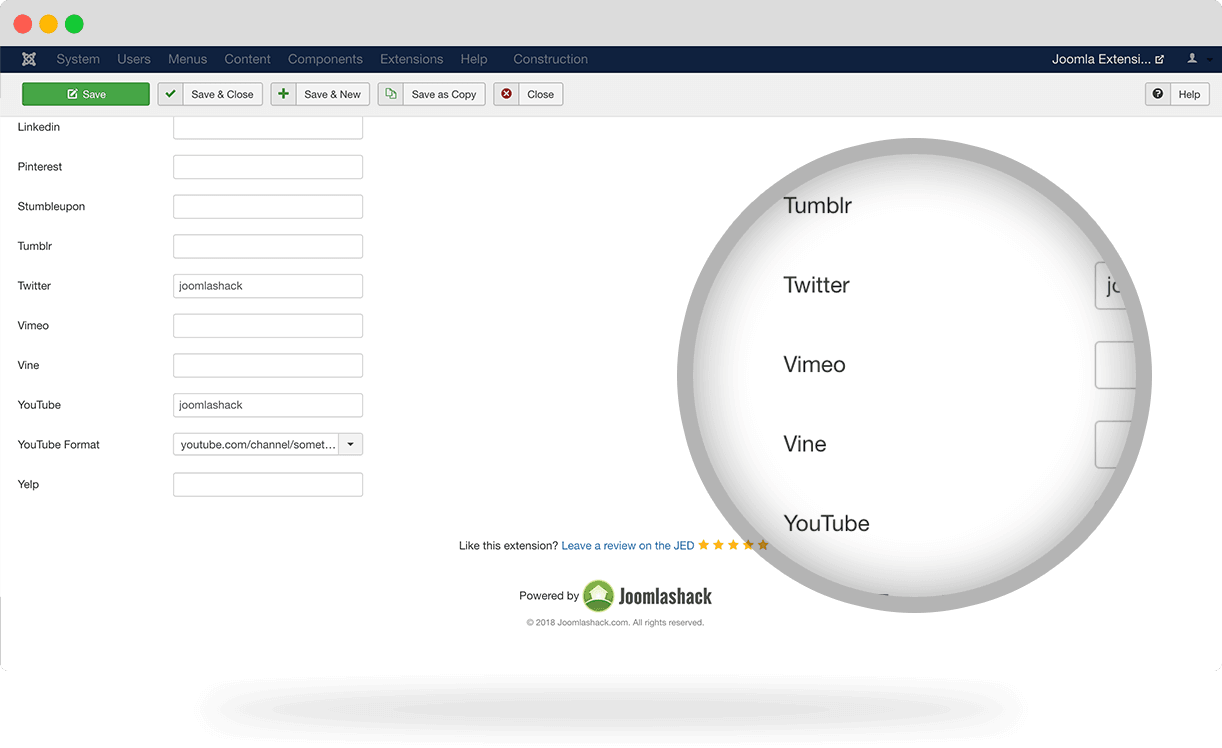 ---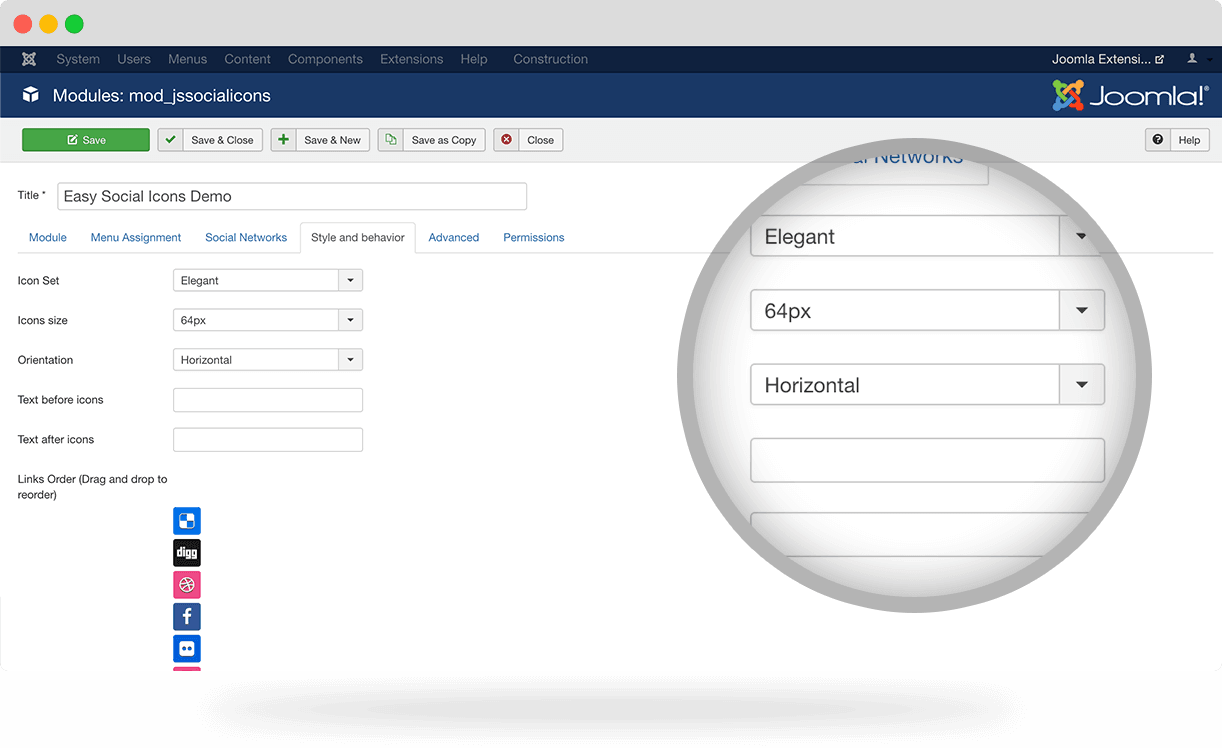 Choose your favorite size, style, and order
Display the social network icons in one of the many available styles. Also, you can set the size and order for the icon display.
Why get Shack Icons Pro

If you buy Shack Icons Pro, you'll get a great Joomla social icons extension with easy-to-use features, plus fast and friendly technical support.