Shack Locations is now available for Joomla 4 users! You can download Shack Locations version 2.0 and the same package file will work on both Joomla 3 and Joomla 4. This is the 16th extension that we've updated for Joomla 4.
Shack Locations is the best way to create a location-based directory in Joomla.
With Shack Locations you can create advanced directories with custom maps, markers, infoboxes and hundreds of locations. You can add details to your locations using custom fields. And, you can give your users the ability to search and filter through the locations.
Here's a screenshot of Shack Locations in the Joomla 4 admin area: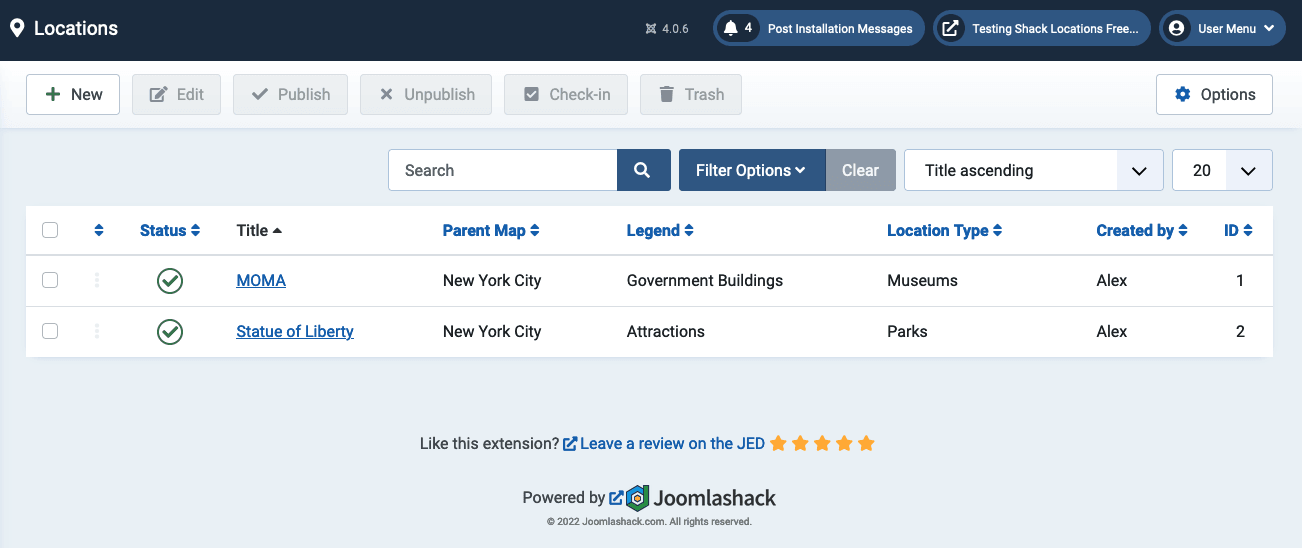 And this next screenshot shows Locations on the front of a Joomla 4 site with the new Cassiopeia template: