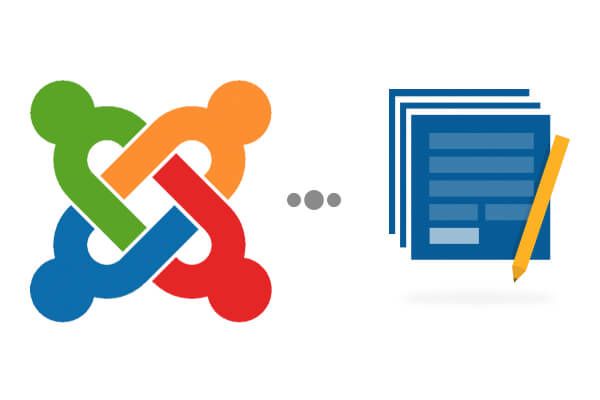 One of the customers of our Shack Forms extension (formerly known as "Perfect AJAX Popup Contact Form") asked us for a particular feature.
They wanted to be able to view and search the data sent via their Shack Forms.
We happily implemented this feature. In this quick overview, you will take a look at it.
To access all the submitted data, go to Components > Shack Forms Pro: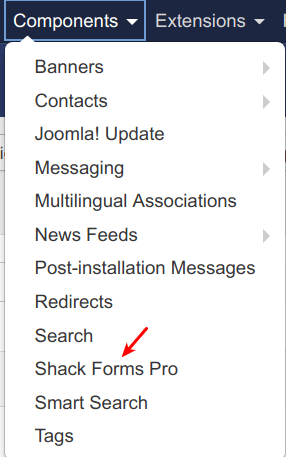 You will be taken to the Shack Forms Pro Messages administrative page:
This page displays a list of all the submissions made via your Shack Forms.
The Shack Forms Pro Messages page consists of the five sortable columns:
Module. This column displays the titles of the forms used to submit data.
IP Address. Here you will find IP addresses, from which data has been sent.
Sent. This column will display the message sending status.
Submission Date. In this column, you can see when the data was submitted.
ID. This column lists data ID number of every submission.
Click on a column name to sort the column items in the ascending or descending order.
Click on a module title under the Module column to see the submission's details:

You will see the following four tabs:
Fields.
Attachments.
User Meta.
Meta.
Use the Fields tab to see the data, entered by the form sender into the form's fields: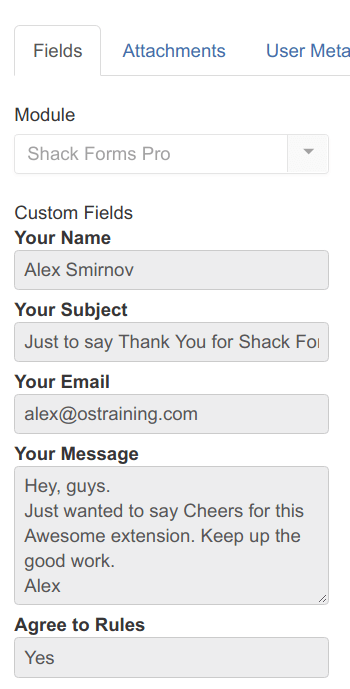 Click the Attachments tab to see files, attached to the form: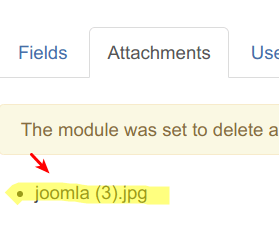 Go to the User Meta to see:

The sender's IP address.
Their Operating System.
Their Browser.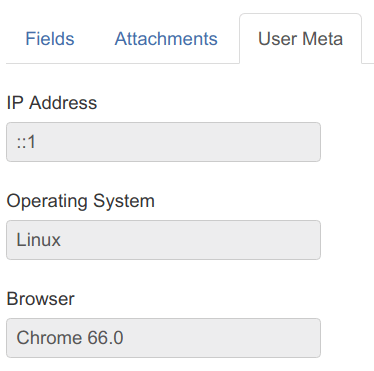 Click the Meta tab to see some additional information about the form sending: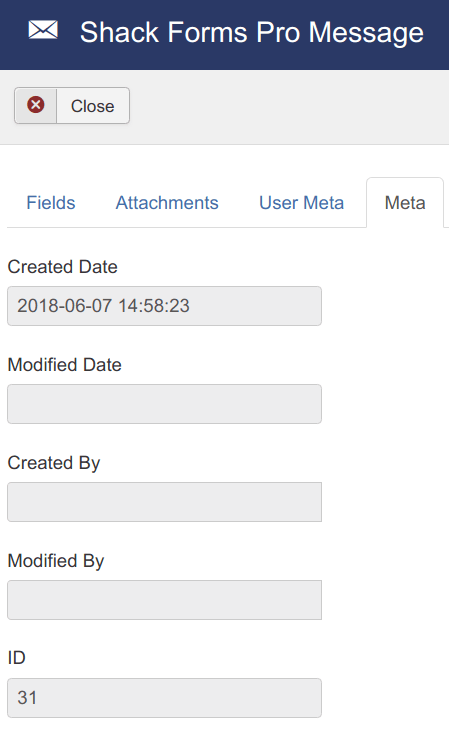 Use the Search box to find a needed Shack Forms module by name if your list of form submissions is significantly long:
Make your long list of form submissions more compact with the two filters:
Filter your submissions by the module title: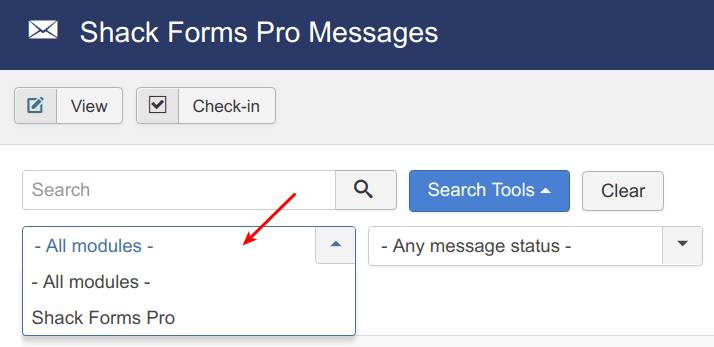 Filter your submissions by the message sending status:
What's Next?
Save over 60% when you sign up to the Everything Club today! You will get access to Shack Forms as well as all our other extensions, templates, and Joomla training.