For one reason or another, you may come upon the situation where you've lost your ability to login to Joomla with your super admin login information.
If this happens to you, here's how you can reset the password:
1) Login to the control panel of your web host account and open phpMyAdmin: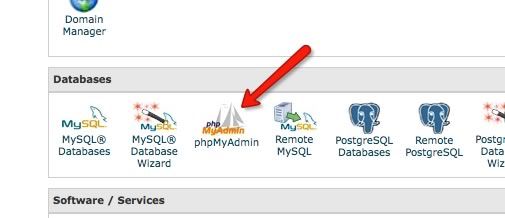 2) Open up the database for your website: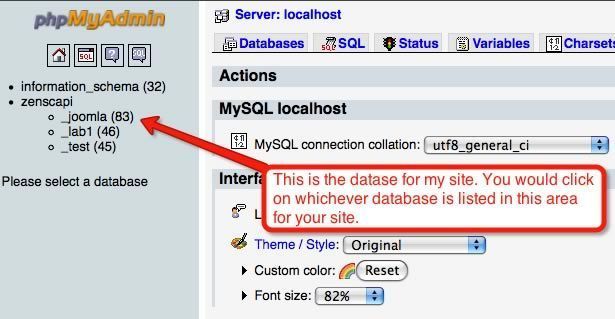 3) Find the table that ends in "_users." It will most likely start with "jos," but it could start with some other letters.
When you find it click on the Browse icon just to the right of the table name:

4) Find the user whose password you want to change in the list on the next page and click on the pencil icon: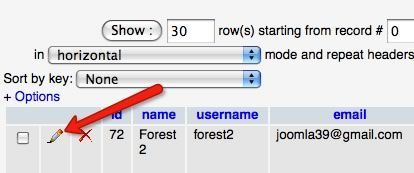 5) On the next page, in the password row, select MD5 as the password type and then enter in your new desired password in the password field: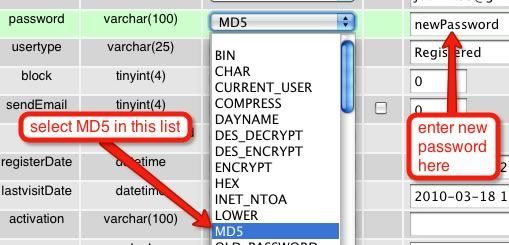 ...and then click on Go at the bottom to save this change.
6) Go back to the Joomla administration login page and login with your username and the password that you entered in the last step, and you should be able to login now.