We held the Joomlashack Conference over 3 days in mid-November.
This was a free conference featuring 20 of the best speakers from around the Joomla world.
I was amazed at how good the presentations were. We're currently editing all the videos and posting them to the Joomlashack YouTube channel. There's a single playlist for all conference videos.
The first presentation we've published is from George Wilson, one of Joomla's lead developers. I introduced George and joked that this was the conference keynote. George is such a humble guy that he brushed off that compliment. But there's no doubt that everyone interested in Joomla should watch George's talk.
If you haven't been keeping up with development on Joomla 4, take 30 minutes of your day and watch this video.
George starts by taking us through the current state of Joomla and then moves into a detailed discussion of Joomla 4's new features. Towards the end, he discusses what comes next after Joomla 4 is out.
---
The Video of George's Session
Want to see slides for George's session? View the slides here.
---
A Detailed Breakdown of George's Session
If you want to jump directly to a particular topic, I've highlighted them below with a timestamp.
The current state of Joomla: 3.19
The marketing and positioning of Joomla: 7.00
If you want to hear about Joomla 4, jump to the 9.36 minute mark. This slide from George gives the key highlights: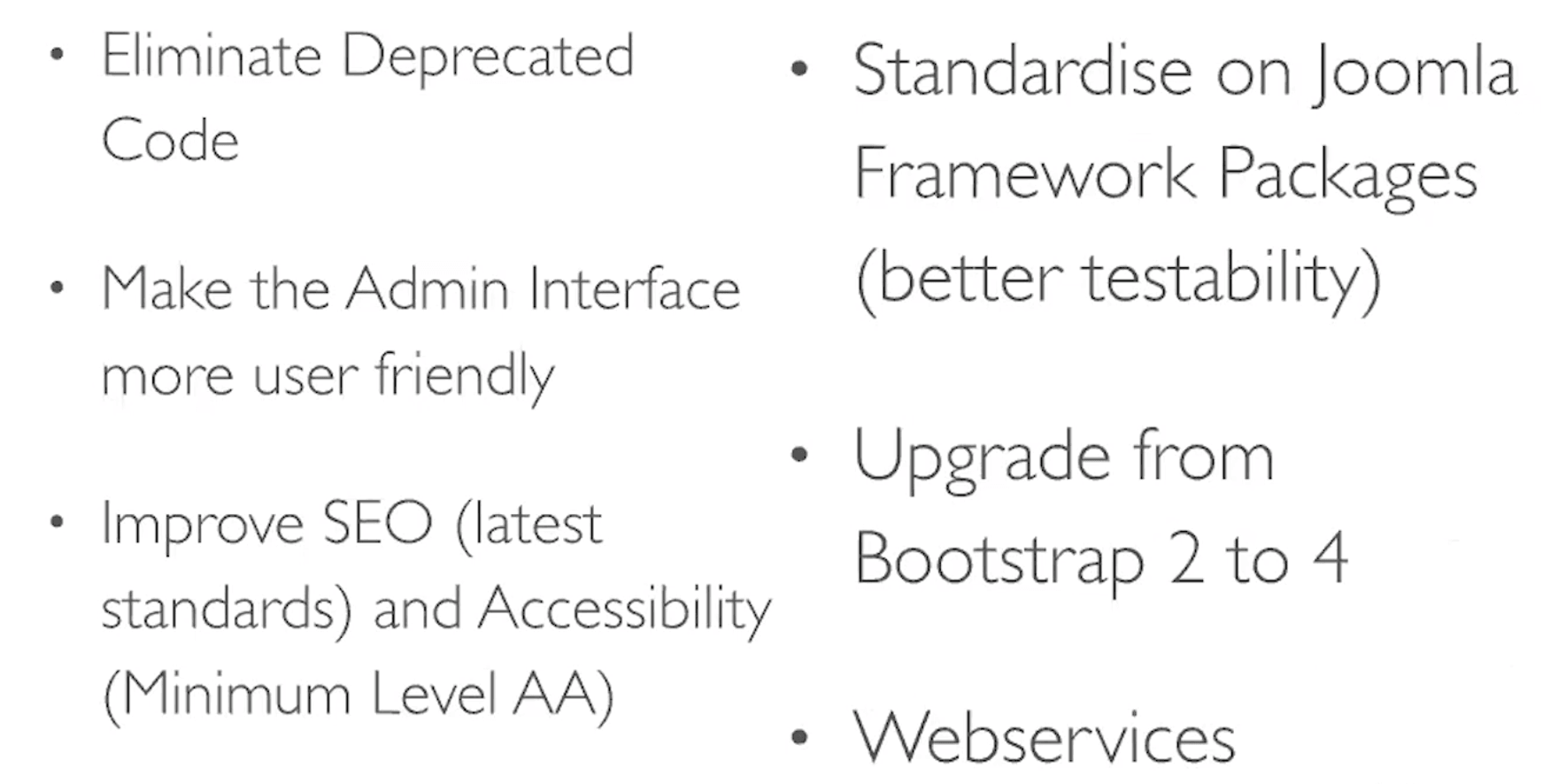 The last item is particularly important. Accessibility is not just a nice-to-have feature. Increasingly it's becoming the minimum bar that every software product must cross. In some important markets, such as Israel, websites are legally required to be accessible. Joomla 4 will meet WCAG 2.1 AA standards and you can read the Joomla team's accessibility promise here.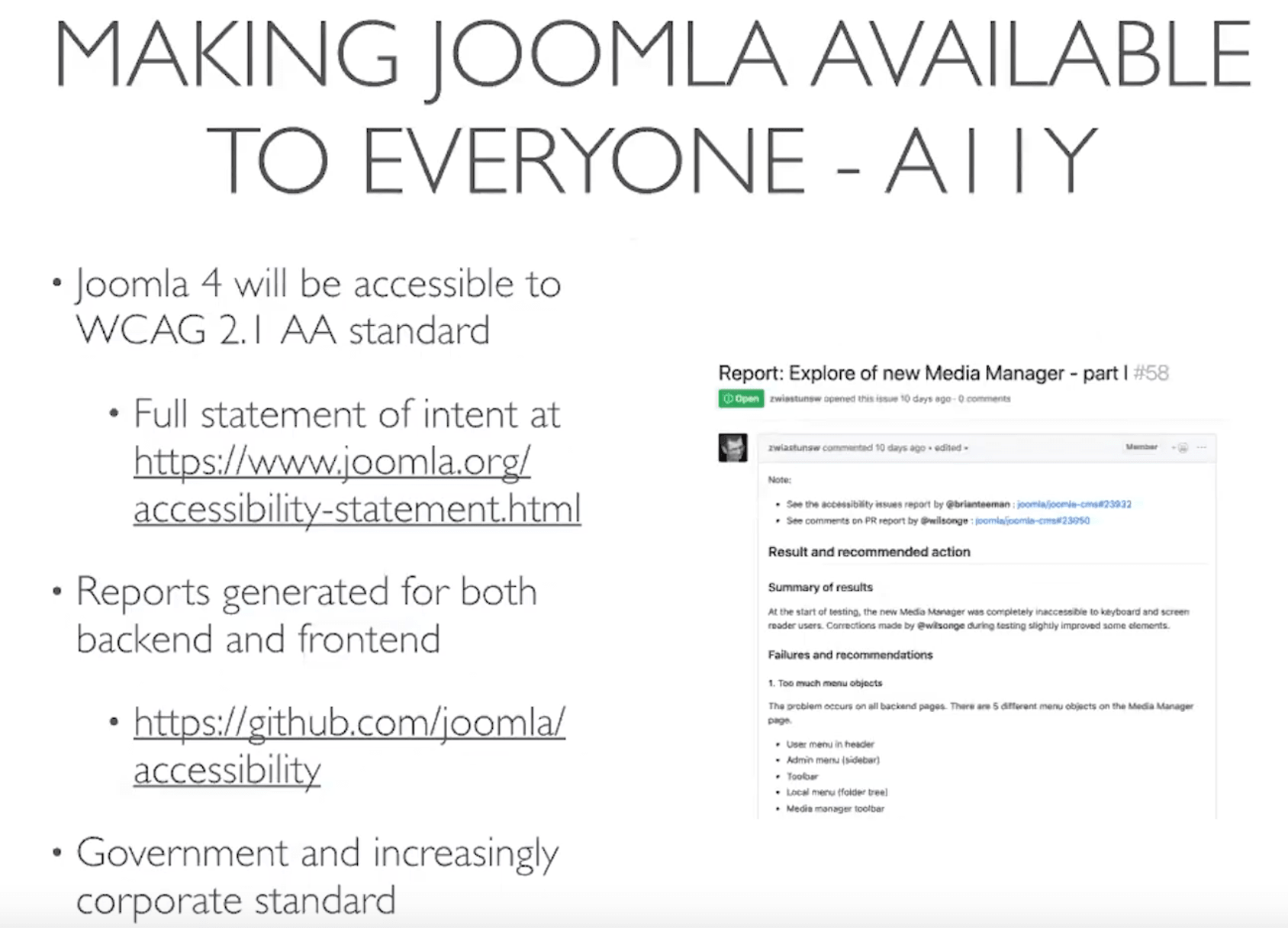 The new Joomla 4 web services and API: 24.35
Migrating to Joomla 4: 26.30
George starts to look beyond Joomla 4 at the 29.40 mark. Here are some highlights, including a potential new auto-update feature for the Joomla core:

Finally, the session wraps up after 32.30 with the audience asking George questions.
---
Want more? Subscribe to Joomlashack on YouTube
Over the next couple of weeks, we're going to be posting over 20 sessions from the conference. Many of these presenters really are awesome. If you want to get the latest videos, subscribe to the Joomlashack YouTube channel.