The name of this blog post in an error message that some people say on their Joomla site. This error can occur when you click "Save" inside your site:
Save failed with the following error: Null primary key not allowed
This error will prevent you from saving the changes you've made. Fortunately, this error is usually fixable through one of these two solutions:
---
Solution #1. Fix asset issues
One cause of this problem is the #__assets table that was added to Joomla in version 1.6. This table can sometimes become corrupted. To solve this problem, the Joomla team added a way to fix the issue.
Go to Content > Categories. Select all menus items. Click the "Rebuild" button.
On the Content > Categories screen, open all the categories one-by-one and save them.
Go to Content > Articles. Select all artuicles. Click the "Rebuild" button.

If this sounds like too much hard work, I highly recommend the ACL Manager extension. This has an option to fix all of Joomla's assets issues with just one click.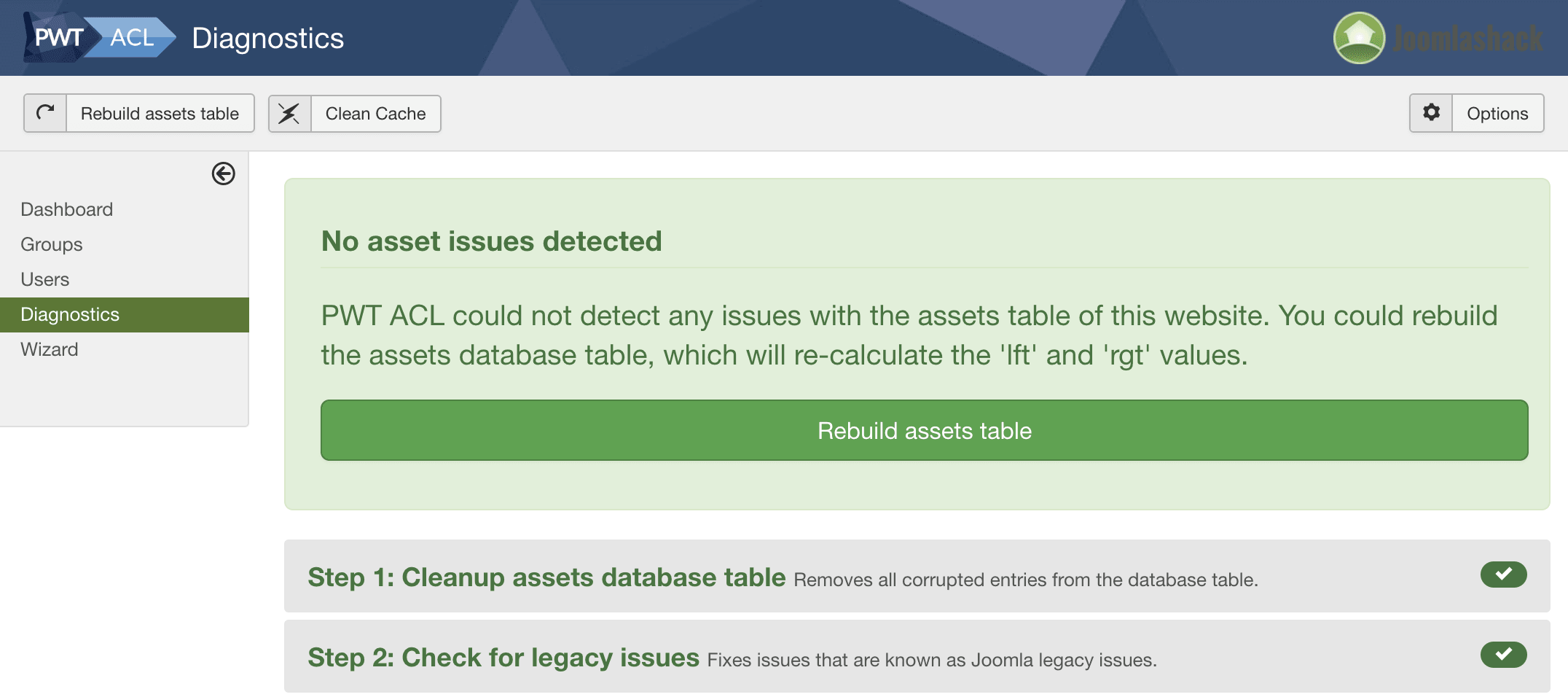 ---
Solution #2. Check your plugins
Sometimes this error can be caused by a troublesome plugin. This will be a "Content" or a "System" plugin. One of the sites we tested, the culprit turned out to be a plugin left over from Joomla 2.5. This plugin provided a versioning system, but Joomla 3 has it's own versioning system.

Go to Extension > Plugin.
Use the filter to search for either "Content" or "Systems" plugins.
Try disabling those plugins one-by-one to see if the error is fixed: