You Can Now Get Easy Updates for the Wright Framework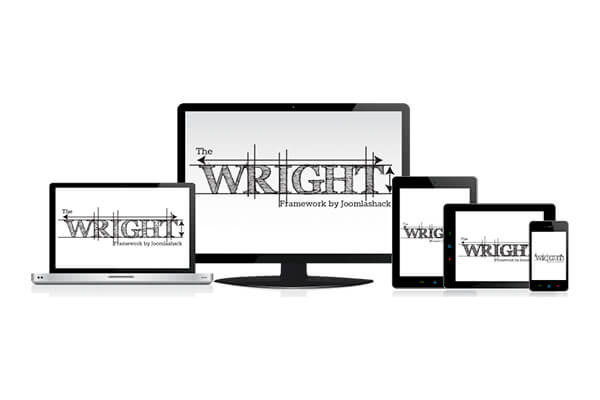 The Wright framework is the base of our Joomla templates.
Wright is bootstrapped, responsive and lightweight. You can learn more about it and why it's unique in a world of everything-but-the-kitchen-sink bloated frameworks. You can also download it for free from this page.
Despite it's lightness, like many Joomla templates, updating Wright was not a straight-forward and easy process. You had to update Wright manually, by downloading the latest version from Joomlashack. So many of our customers never saw the benefits of Wright's updates and bug-fixes.
We have just released Wright 3.2, and this version uses Joomla update system. It now super easy to update your template when a new version of Wright is available.
Read more about what makes the Wright Framework unique.
Do you need to update your site?
Please note: this does not apply to you if you're using a commercial Joomlashack template. Currently, automatic updates are only for people who have built a custom template on top of Wright.
We'd love to make sure that all Wright framework users have the benefits of updates and bug-fixes.
So, we're asking all Wright users to update. Here's how to see if your Joomlashack template is eligible for updates:
Login to your Joomla site.
Go to Extensions > Manage and search for "Wright"
If your version is between 3.0.0 and 3.1.12, then you can update.

If your site is on Wright 3, you can now update. Here's how to update your site:
Download Wright from here.
Log in to your Joomla site, and install Wright by going to Extensions > Manage > Install.
After you have done this, all future updates can be done from your Joomla admin area.
How will you update Wright in the future?
In future, when a new version of Wright is available, you'll see a notification box in backend mentioning the update.
Click on the "View updates" button.

Check "Joomlashack Wright" update.
Click on the "Update" button.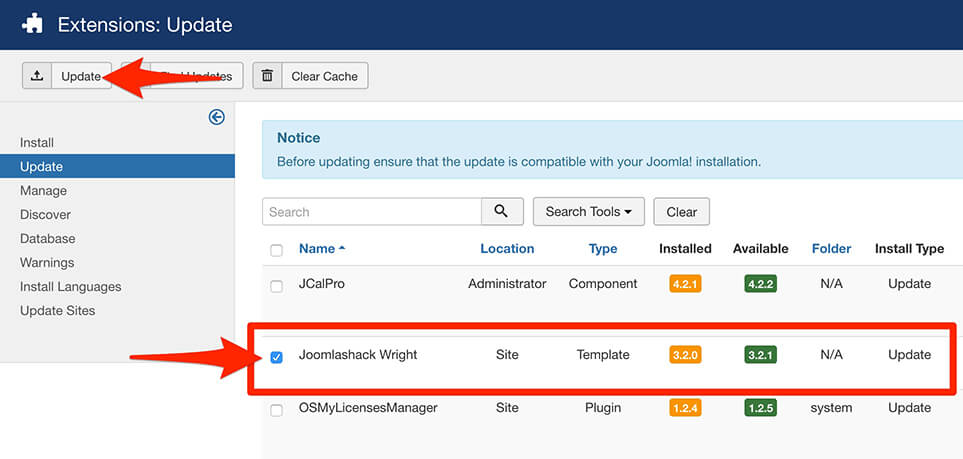 Wait until the update is done. You'll see a message saying "Updating template was successful."
What's next?
At the moment, only the core Wright template uses the Joomla updates system.
The next step will be to provide automatic updates for our commercial templates. At the moment, it's still not possible to automatically update Civic, Unlimited, Elan, Keenly and other templates, but that will change very soon.