"Easy Social Icons" lets you easily add all the popular social networks to your Joomla site. All you have to do is add the username of the site you want to add and save. It will automatically generate nice-looking icons with the correct URL to your social profile.
The current version of "Easy Social Icons" supports the following social networks:
Delicious
Digg
Dribbble
Facebook
Flickr
Foursquare
Instagram
Lastfm
LinkedIn
Mailchimp
Meetup
Pinterest
Stumbleupon
Tumblr
Twitter
Vimeo
WhatsApp
YouTube
YouTube Format
Yelp
After installing the module, all you have to do is to enable a social icon for the network of your choice and by adding your username in the corresponding field: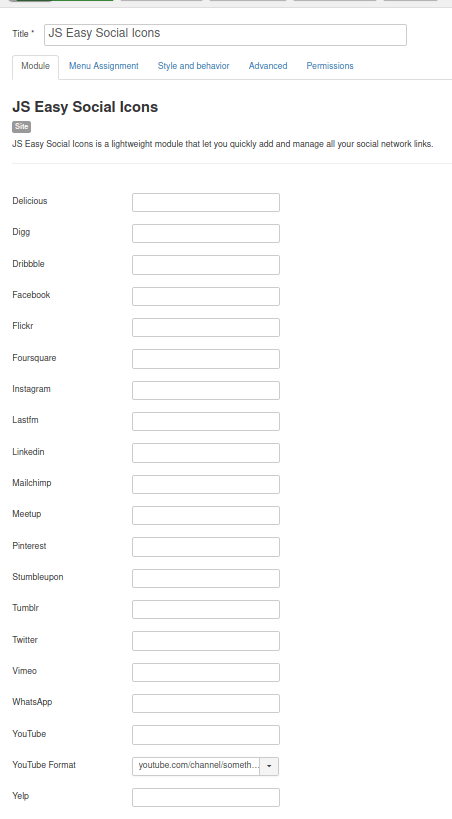 Easy Social Icons will automatically detect the values you entered and it will generate correct URLs only for the networks that have a non-blank value.
Here's how your social icons for Facebook, Instagram, Twitter, and YouTube will appear on the frontend of your Joomla site: