In JCal Pro you can allow visitors of your Joomla site to download a .ICS file with the feed of the full calendar of the current JCal Pro events. Once they download this file, they will be able to import your Joomla calendar into their external calendars.
In this document, you will learn how to display calendar events feed with JCal Pro.
In your Joomla administrator panel, go to "Menus" > [Menu of Your Choice] > "Add New Menu Item". For this demonstration, I will add a new menu item to my "Main Menu", as you can see in the next image:

Enter your menu item title into the "Menu Title" field and click the blue "Select" button: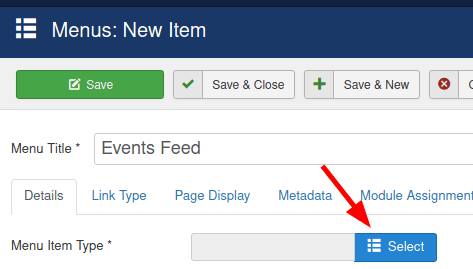 You will see the "Menu Item Type" modal box. Click "JCal Pro" > "Events Feed":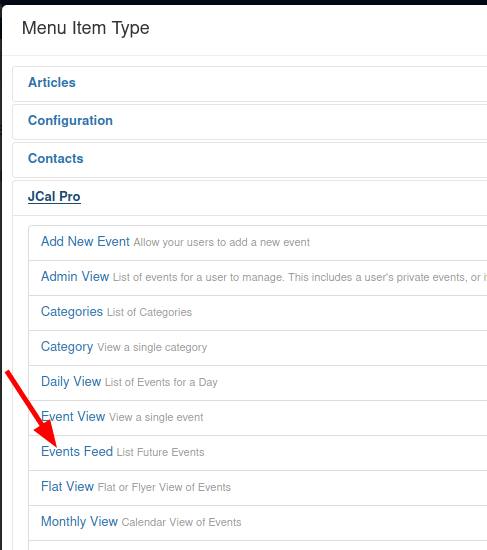 You will be taken to the "Details" tab with some default settings, as you see in the next image. If you are happy with the defaults, click "Save" or "Save & Close".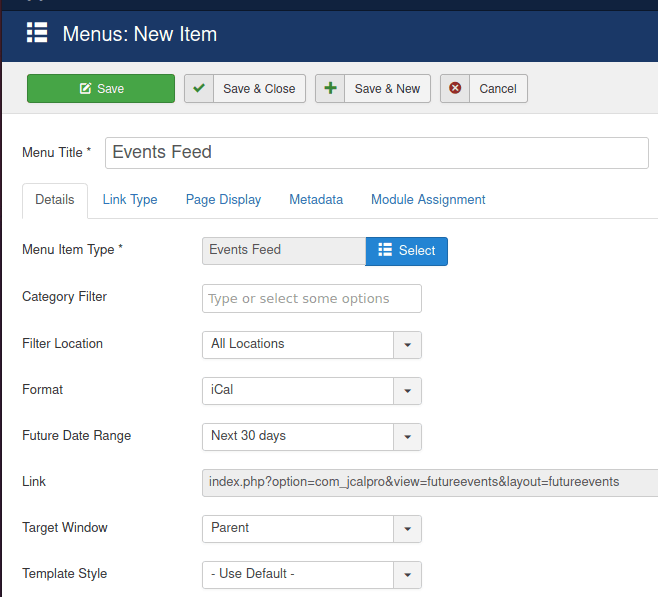 Now visit the frontend of your Joomla site and click on the newly created menu item. You will see the .ICS file with the feed of your future JCal Pro events available for download: