Sometimes, you may want to export either a single event or a series of recurring events and import them into an external program. The program could be yours or your co-worker's. It could be a desktop email client, like Microsoft Outlook or Mozilla's Thunderbird. It could also be an online calendar service such as Google Calendar. This is where the "get as iCal" button is very useful in JCal Pro:

---
Before Running a JCal Pro Export
In your Joomla control panel go Components > JCal Pro
In the top right corner, click the Options button
Under the General tab, make sure the Enable iCal Export setting is set to Yes: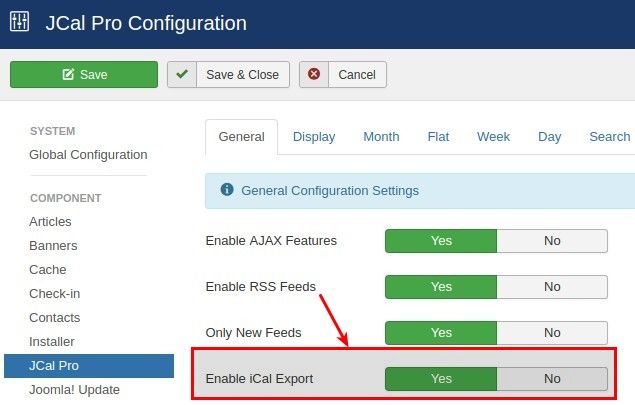 ---
How to Export Groups of Events
JCal Pro groups your calendar events by following criteria:
By calendar month
By calendar week
By calendar day
By flat list
By JCal Pro events category.
To export events which belong to either of the above group, select a corresponding view from the top toolbar. For the purpose of this tutorial, let's take a look at how to export a monthly calendar group of events into a Google Calendar.
On your JCal Pro calendar page switch to the Monthly view:
Click the get as iCal icon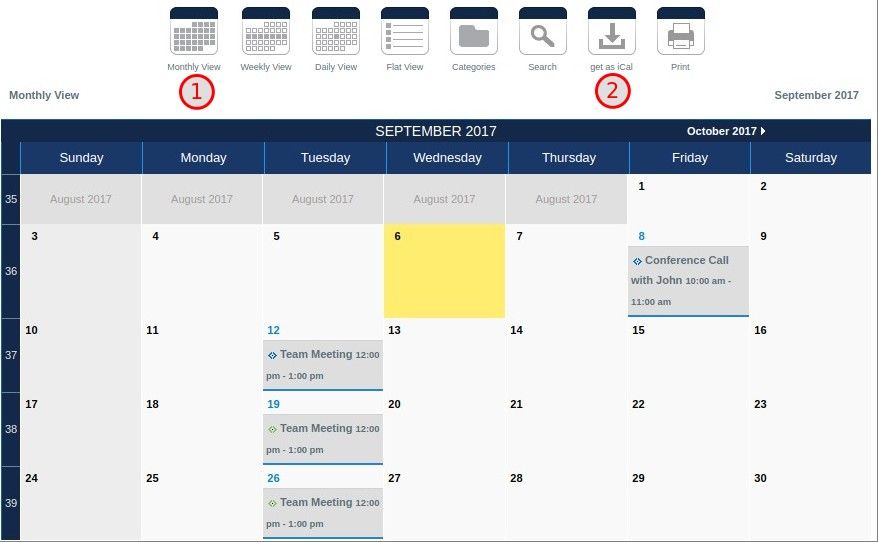 Save the .ics file when prompted
Go to your Google Calendar > Settings

You will see "Calendar Settings" page. Click the Calendars link: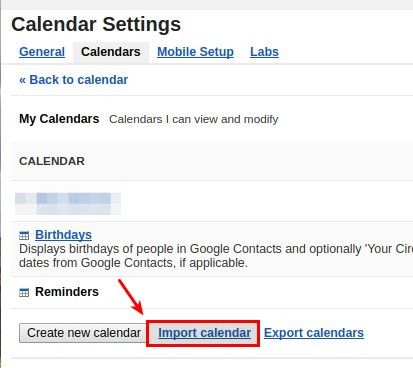 You will see the Import Calendar modal popup box. Click Choose File (1)
Select the .ics iCal export file from your hard drive and click Import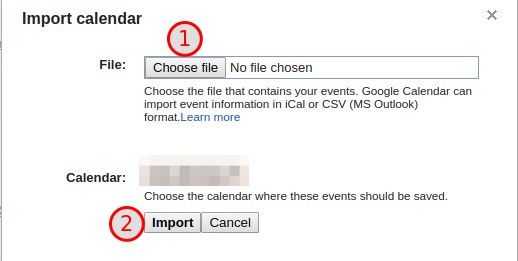 You will now see your JCal Pro monthly calendar of events successfully imported into your Google Calendar: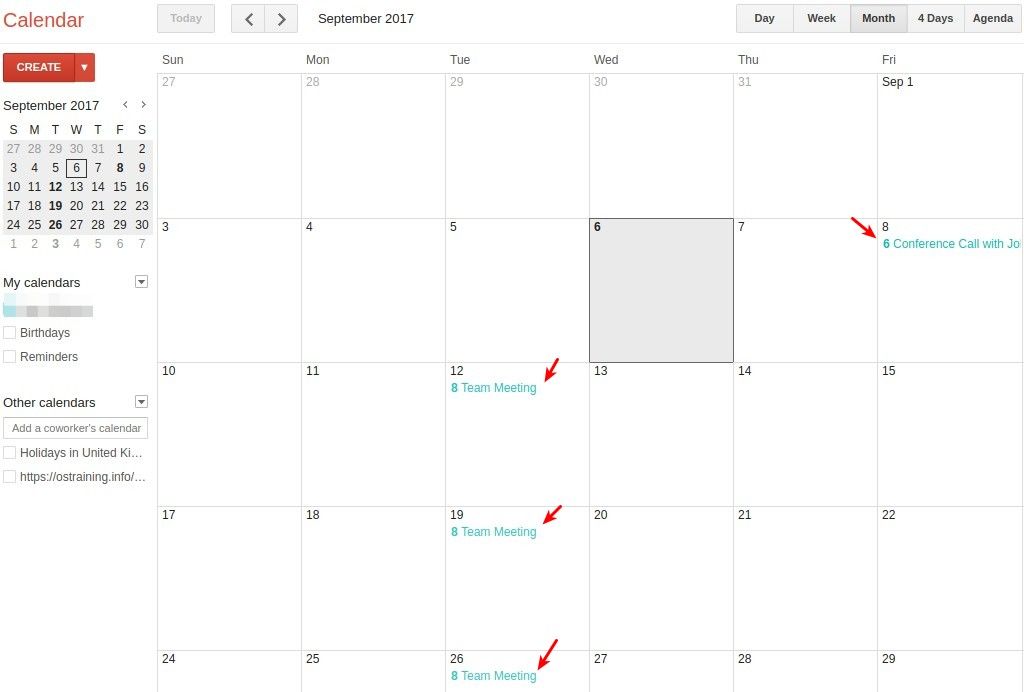 ---
How to Subscribe to a JCal Pro Calendar by URL
You can subscribe to a JCal Pro calendar in an external calendar service. Enter the following URL into your program/service of interest:
https://domain.com/index.php?option=com_jcalpro&extmode=cal&format=ical