Once registrations are enabled for your events, you can manually create registrations.
Click the green "Add a Registration" button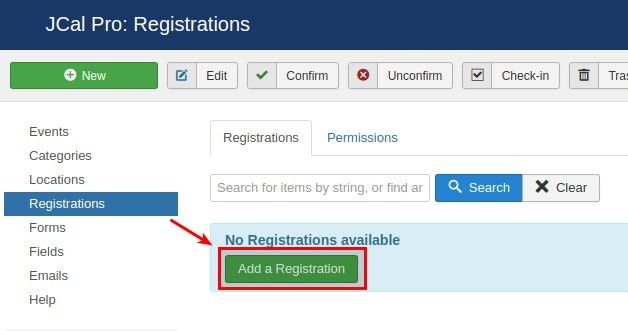 You will see the JCal Pro: New Registration screen: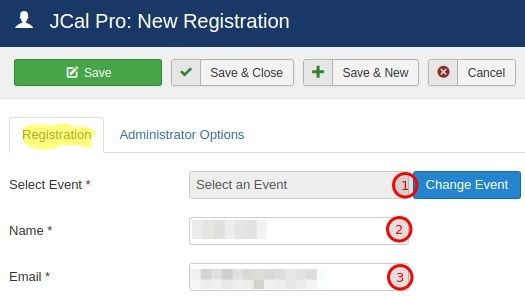 Click the blue Change Event button and select an event from the popup modal box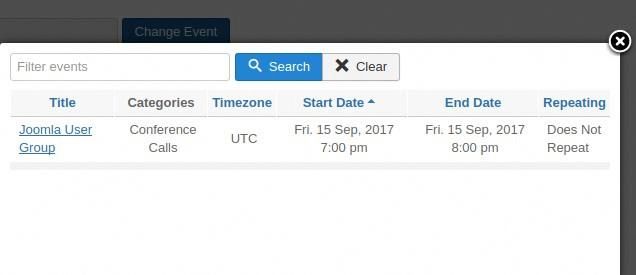 Enter the registering user name into the Name field
Enter the registering user email into the Email field.
Click Save & Close.