For community web sites or sites with many active users, you may receive numerous events submitted via JCal Pro®. Unfortunately, any form on the internet such as the Add Event form in JCal Pro® is a target for spambots.
Best anti-spam protecting solution is to enable JCal Pro's integration with Joomla's Google ReCAPTCHA plugin.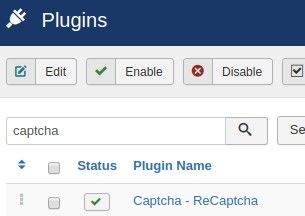 Before you begin, you will need to create and configure a reCAPTCHA account at Google ReCAPTCHA site.
Create a new reCAPTCHA account or log in to your existing account.
Navigate to the My Sites area and select Add a New Site.
Complete the Register a New Site form using the domain name of your web site and click Register.
You will see the page with your keys: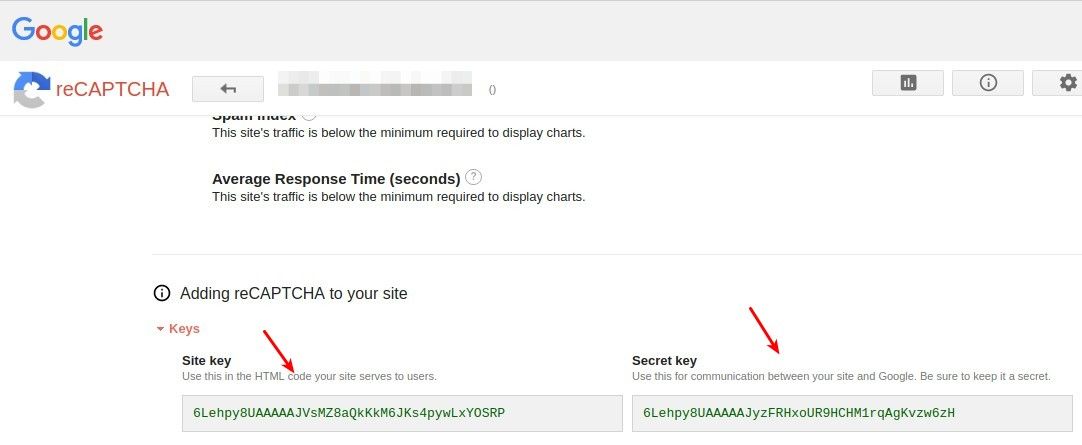 Open up Joomla's Captcha - ReCaptcha plugin
Enter the Site Key (1) and Secret Keys (2) into their respective fields: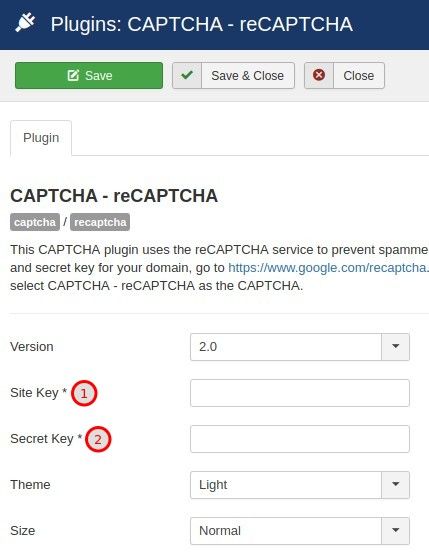 Click Save & Close
Go to Users > Manage > Options:

Set the Captcha (1) parameter to Captcha - ReCaptcha (2)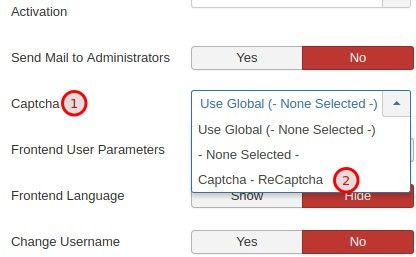 Click Save & Close
Go to Components > JCal Pro > Options:

Under the Environment tab, locate the Captcha (1) setting and set it to Captcha - ReCaptcha (2)

You will now see that your Add Event event submission form is protected from spam by Google's ReCaptcha: