JCal Pro uses RSS technology to provide event notifications. By default, the RSS feed will display the most recent upcoming events on your calendar.
Any new events added will show up in the feed also.
You may also switch RSS modes to display the events that have been created most recently independent of when the event is actually scheduled.
To enable and configure RSS in the JCal Pro®, go to Extensions > JCal Pro.
In the right-hand-side corner of the page, click Options.

You will be taken to the JCal Pro Configuration screen. Locate the Enable RSS Feed setting and make sure it is set to Yes (default).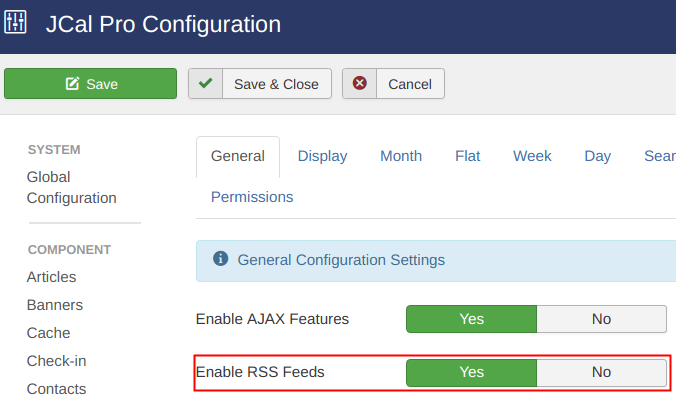 To set the number of events displayed in the JCal Pro® RSS feed, in Joomla Global Configuration go to Site > Global Configuration > Site Settings > Default Feed Limit.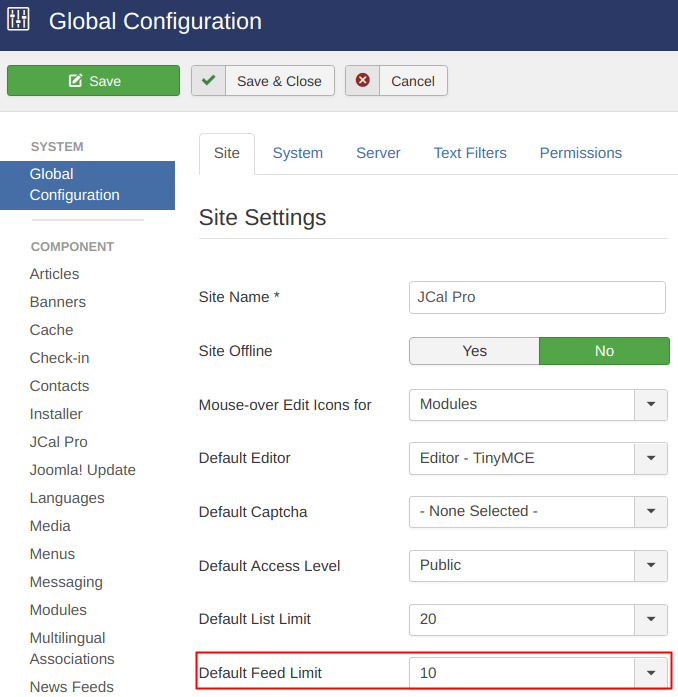 Once you have enabled and configured the JCal Pro RSS feed, you may subscribe to the RSS feed URL using your favorite RSS reader or your browser.
Open your JCal Pro calendar in your web browser and select the RSS icon in the URL bar. You can also use the following URL directly:
index.php?option=com_jcalpro&view=feeds&format=feed.