Manage the teachers for the classes you will provide through OSCampus.
Go to Components
Teachers
New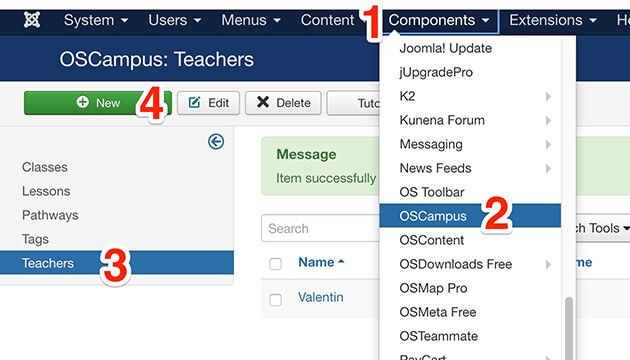 Fill in the details:
User. Link to an existing user account from your Joomla site.
Image. Choose an image for the teacher.
Description. Type a small biography for the teacher.
On the right, optionally type the teacher's website URL, social networks and blog.

Click Save and close when you're done.
Repeat the process for each new teacher.