You face the 'Class not found or unavailable' error when you click a menu item of the OSCampus Pro > Single Class: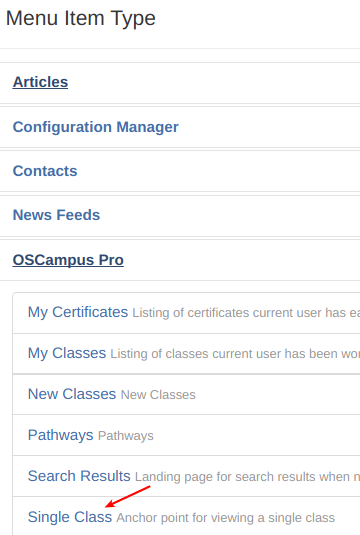 You created and published this menu, as you would do any other Joomla menu. You then go to test this menu at your site front end and see this error: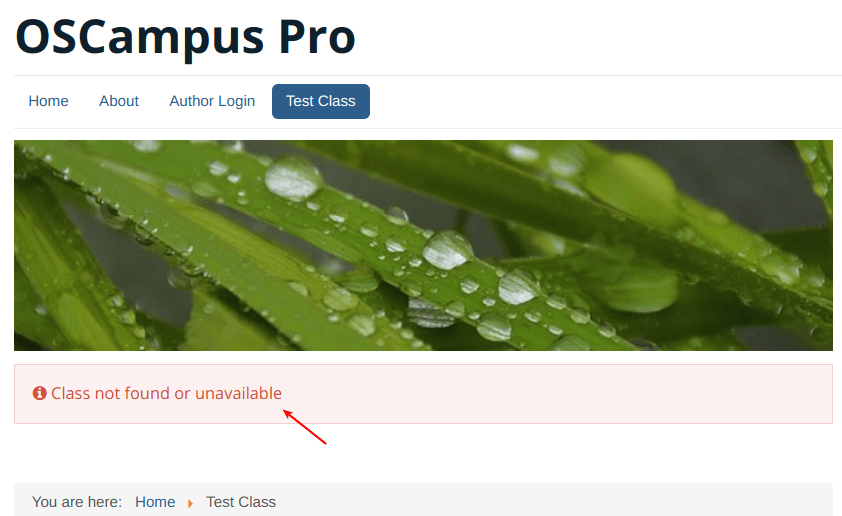 What the Single Class Menu Item Is
The Single Class menu type is not meant to be displayed at your Joomla site front end. It is not a conventional front end content menu type. It is purely internal. Your OSCampus Pro will need this menu item as a placeholder URL for classes you might create in future.
Read the "OSCampus Menu Items" documentation on how to use the Singe Class menu item type.
How to Fix This Error
To fix this error, you need to hide your Single Class menu item.
Open this menu item for editing
Click the Link Type tab
Find the Display in Menu setting and set it to No
Click Save or Save & Close