Starting from OSCampus Pro version 1.2.4, you can display a list of all the classes of a single pathway.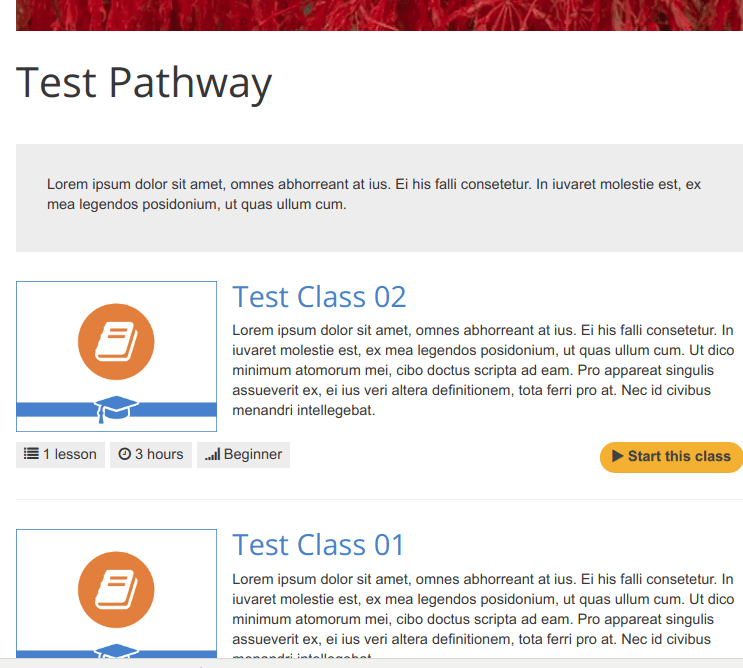 You can do this using the new feature: menu item type OSCampus Pro - Pathway: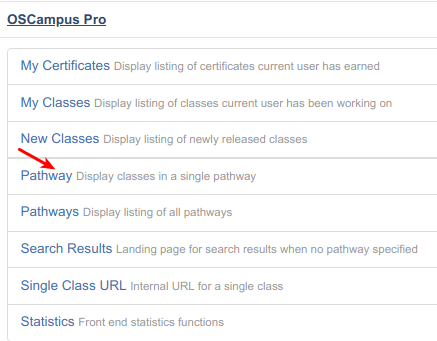 In your Joomla control panel, go to Menus > [Your menu name] > Add New Menu Item: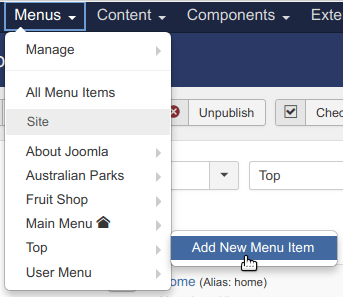 You will see Menus: New Item screen.
Enter your menu item title into the Menu Title field.
Click Select: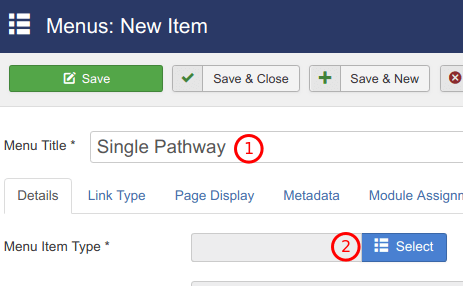 You will see the Menu Item Type modal box.
Click OSCampus Pro.
Click Pathway: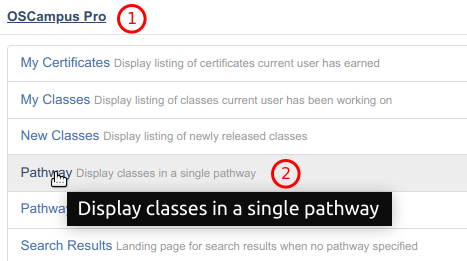 Inside the Pathway field, select which pathway classes you wish to display to your site visitors via this menu item: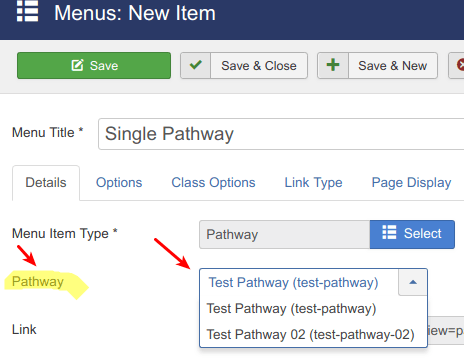 Click Save or Save & Close.
When you now refresh your website frontend and click on this new menu item, you will see a list of classes of your OSCampus pathway you set for this new menu item.