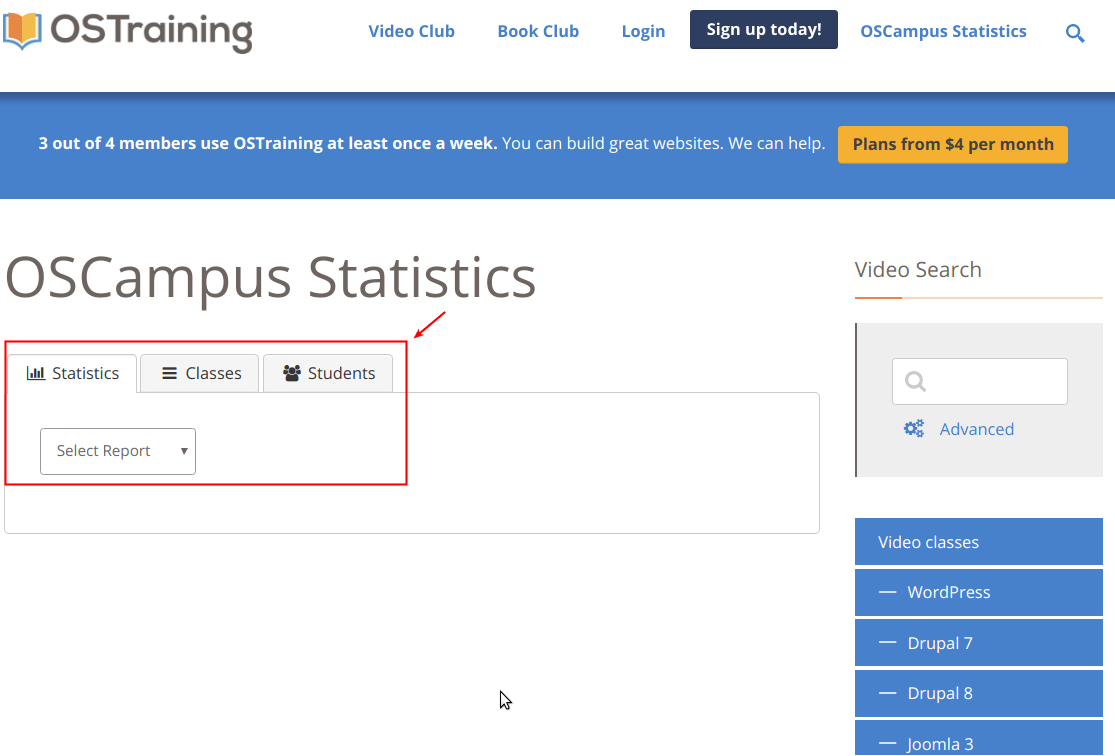 Starting from OSCampus Pro 1.1.8, you can display useful statistics about lessons, classes, and students at the frontend of your site.
You just have to assign proper permissions in the component's Options screen and create a frontend menu item to enable this feature.
Go to Extensions > OSCampus Pro.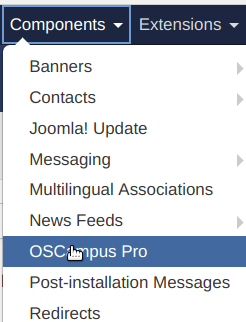 You will be presented with the OSCampus Configuration screen with several tabs. Click Permissions.

Under the Permissions tab:
Select a usergroup which you would like to allow viewing OSCampus Pro statistics. In the image below, the Public group has been selected.
Locate the Administrator Tools action.
Click on the Inherited. From the dropdown list of options click Allowed.
Click Save or Save & Close.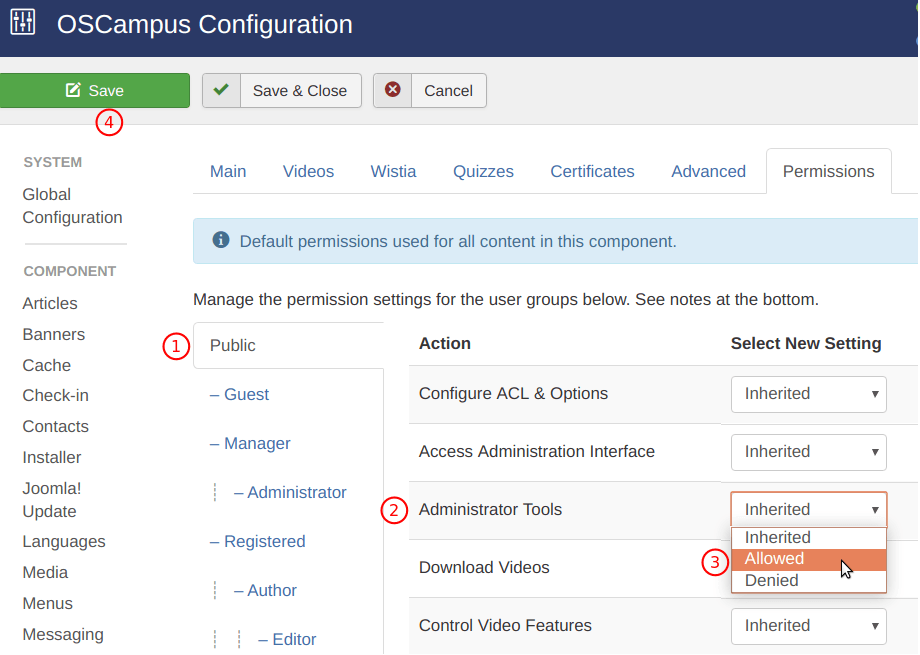 In your Joomla control panel, go to Menus > Menu of your choice > Add New Menu Item.
Click on the Select blue button.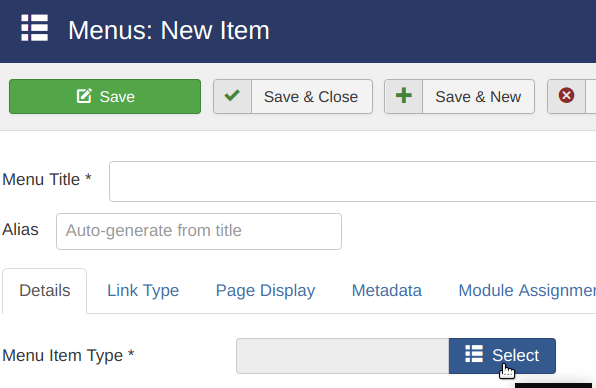 You will be presented with the white Menu Item Type screen. Click OSCampus Pro > Statistics.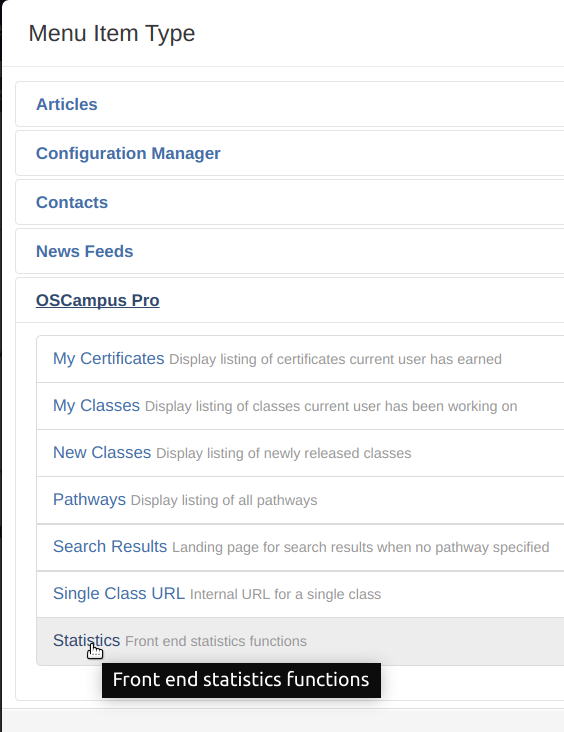 Enter the menu item title under the Details tab.
Optionally, under the Options tab, select your own option for the List Size setting and create a Welcome message. Click Save or Save & Close.
Now, test your newly created frontend menu item for OSCampus Pro statistics view.