Once you populated your OSCampus with a few classes, you may want to rearrange in what order the classes get displayed at your site front-end.
For example, you may wish to change your OSCampus classes from this order: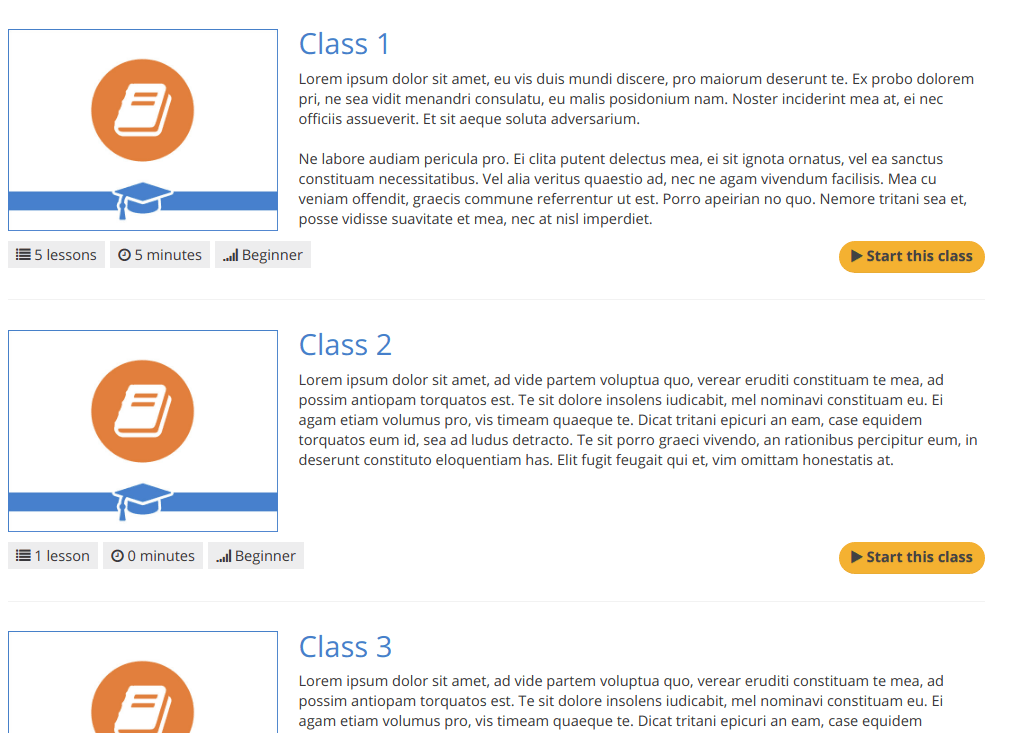 to this: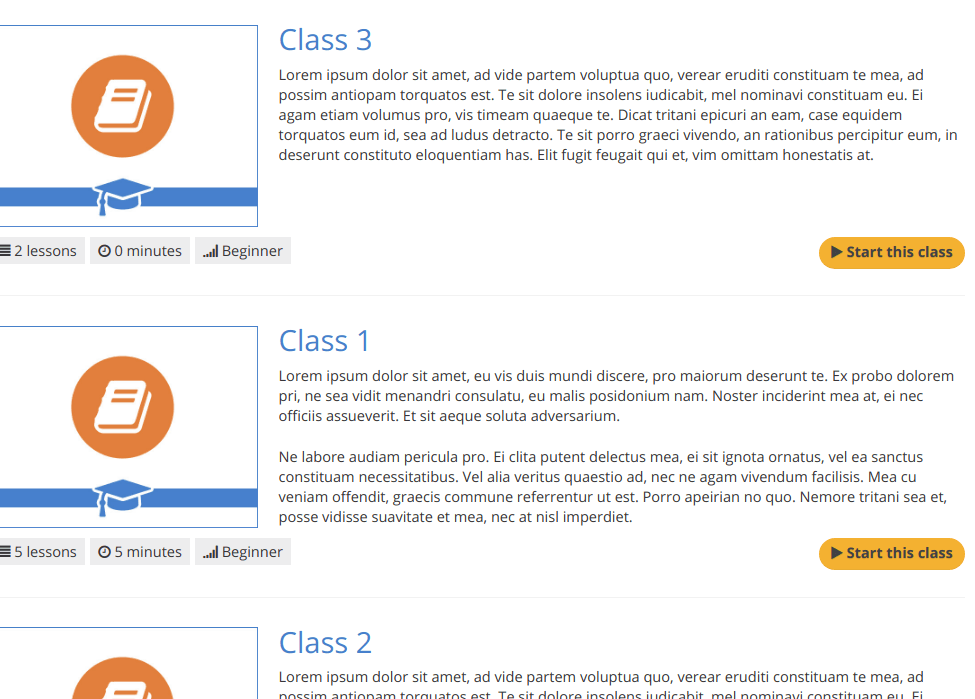 If you are familiar with how to drag-and-drop Joomla's listed articles or categories to change their order, you will try to use the same tool for your listed OSCampus classes: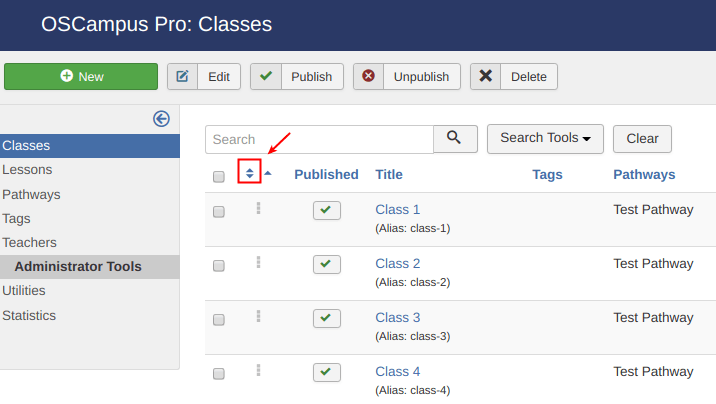 It, however, won't work until you filter the list of your classes down to a specific pathway.
Click Search Tools.
Select your pathway, even if you have only one.

Click on the two little triangles to turn on ordering: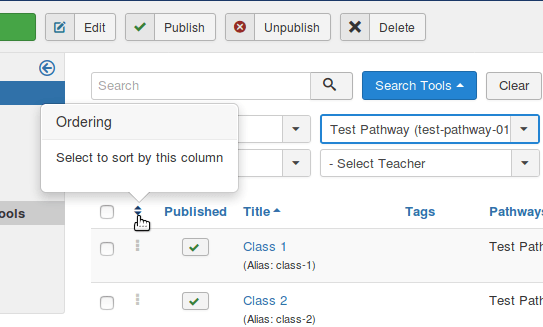 You will see that the icon with little three quadrats next to each class is not gray anymore.
Point your mouse cursor to the class which order you would like to change. Then drag-and-drop it where you would like it to be: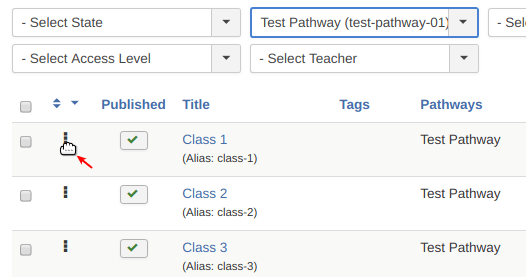 At the end of the task, you should have your classes reordered as you planned: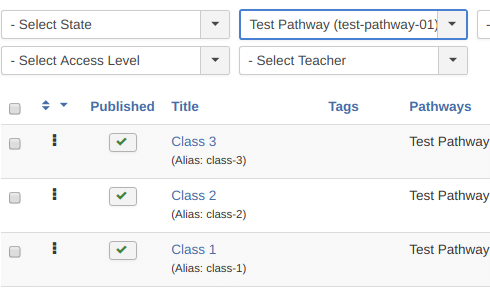 If you check your site front-end, you will see the order change in effect: