Sometimes you may wish to change in what order your OSCampus Pro modules or/and lessons get displayed to your online class visitors.
You can easily run this task.
In your OSCampus Pro go to the class to which the concerned modules and lessons belong.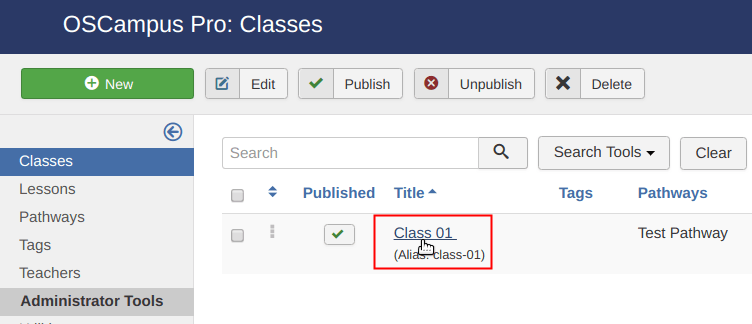 You will see the OSCampus Pro: Create Class administrative page. Click the Lessons tab.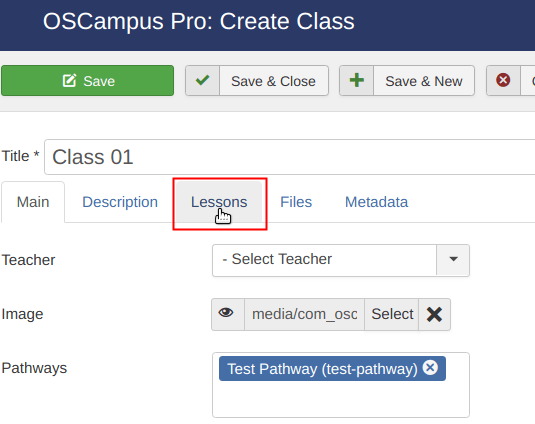 To reorder your modules, point your mouse cursor to the required module and drag-and-drop it with your mouse as you see fit. For the purpose of this tutorial, I will move the Introduction module at the very bottom.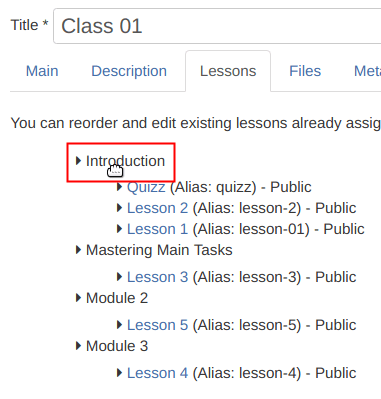 My Introduction dummy module has successfully moved at the bottom of the list.
If you changed your mind and would like to return the module to its initial position, simply click the Reset Order button.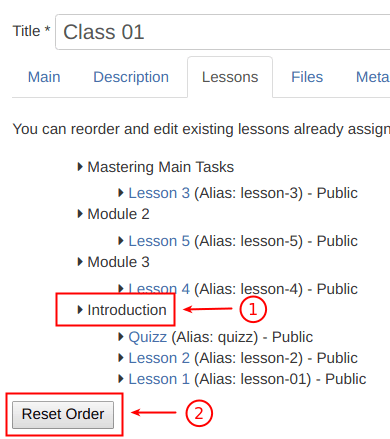 Apply the same drag-and-drop technique when you need to reorder your lessons.
Click Save & Close.