The OSDonate Pro version include 3 new theme styles to change the design of the module.
To access, go to Extensions > Modules.
Create a new OSDonate module, or edit an existing one.
Theme Style

In addition, you can choose a custom color to apply to the below theme styles.
Minimal Pro theme style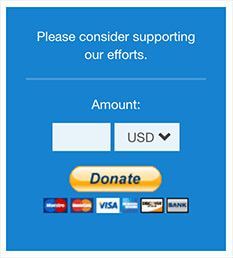 Source Pro theme style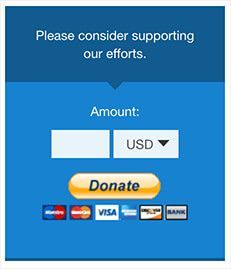 Setoff Pro theme style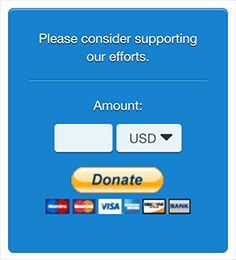 There are two additional features in the Pro version of the Joomla 4 PayPal donation module OSDonate Pro:
Three additional layout styles
Custom colour picker for each layout.
In this tutorial, you will take a look at them.
The Three Additional Layout Designs
Both the OSDonate Free and OSDonate Pro module versions have a core "Default" front-end layout design out of the box. Here is its design:

Besides the "Default" layout, the OSDonate Pro version includes the following three additional ones: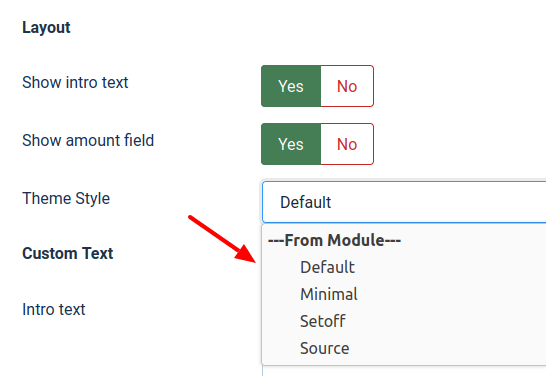 To access these Pro additional layout themes, in your Joomla 4 administrator dashboard, go to System > Manage > Site Modules: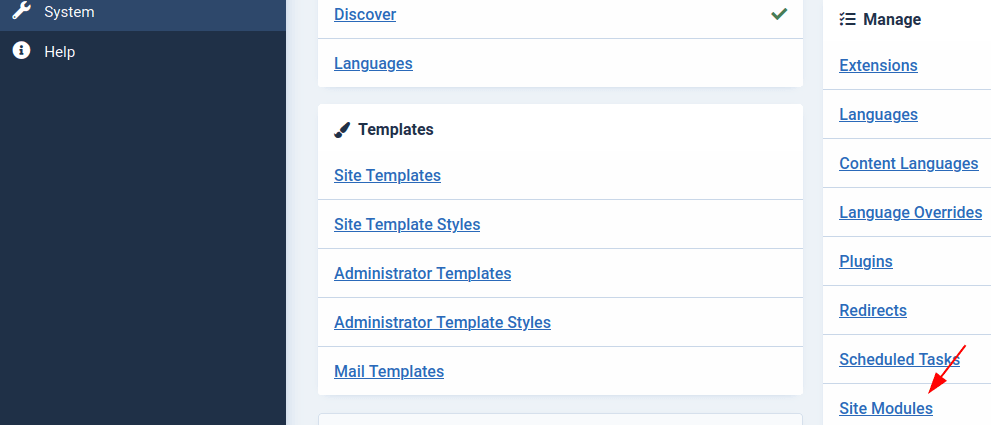 You will see the "Modules: Site" screen, as shown in the next image. Either click the "New" button to create an OSDonate Pro module from scratch or open up an existing one for editing. For this tutorial, I will open up the existing module created by my OSDonate Pro installation, preceding it by clicking on the little cross icon to enable it: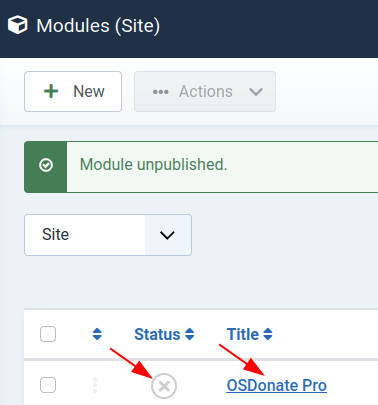 On the Module tab, in the Layout group of settings, find the Theme Style parameter and click Default: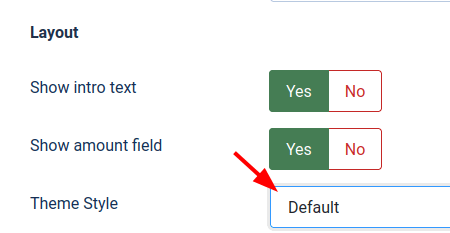 You will see the same drop-down list of all the additional Pro layout theme styles you have seen in the image at the top of this tutorial. Select the one to your liking.
Let's take a look at what your OSDonate Pro Joomla 4 PayPal donation module will look like with each of them.
---
Minimal Layout Style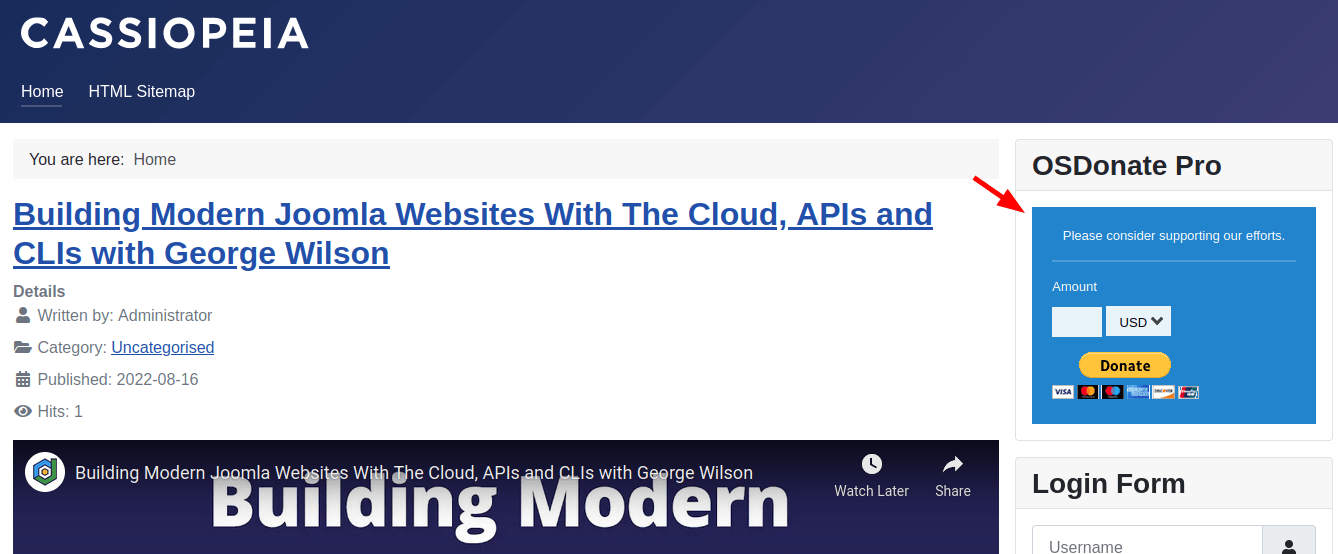 ---
Setoff Layout Style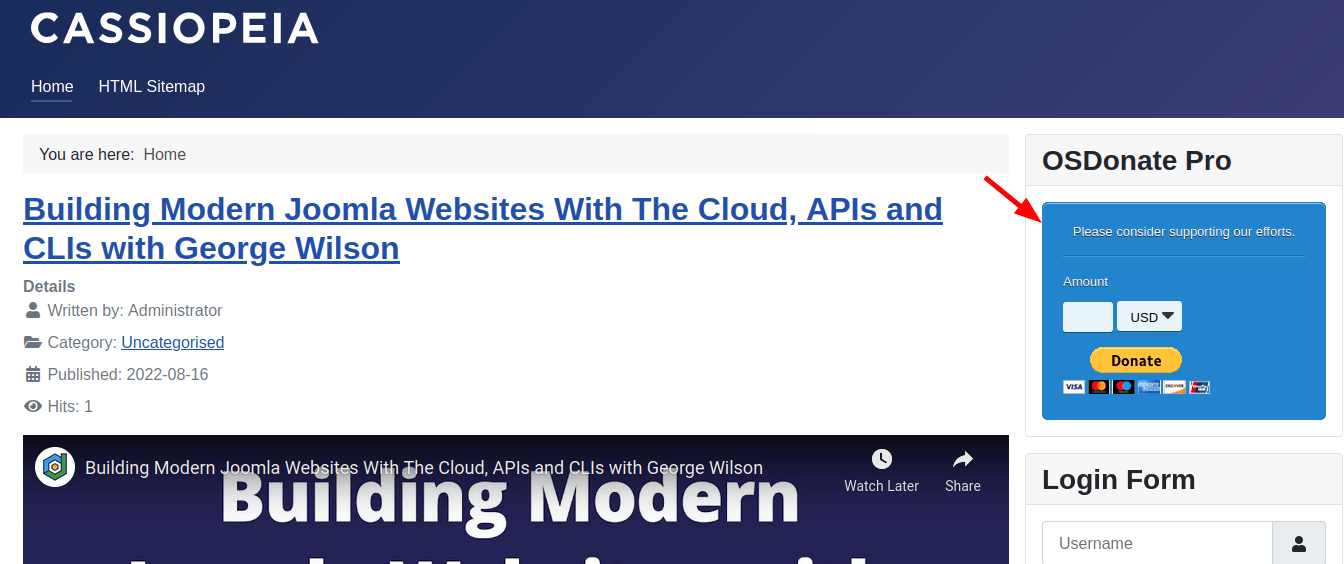 ---
Source Layout Style

---
The Custom Colour Picker for Layouts
To make use of this Pro feature, select any of the three additional styles. You will see the "Custom color" parameter underneath, as shown in the next image.
Set your own custom layout colour for your PayPal donation collecting module by either clicking on the colour to pick the colour using the colour picker or, if you already have the hexadecimal value of the required colour, entering it in the "Custom color" field directly: