You may be running an OSDownloads Free version older than version 1.7.2 and would like to upgrade it to the latest version.
Please, don't upgrade a pre-1.7.2 version of OSDownloads Free to the latest version directly! If you do, you will receive the following warning: "Sorry, updating OSDownloads requires at least version 1.7.2 to be installed first. Extension Update: Custom install routine failure.", as displayed in the image below: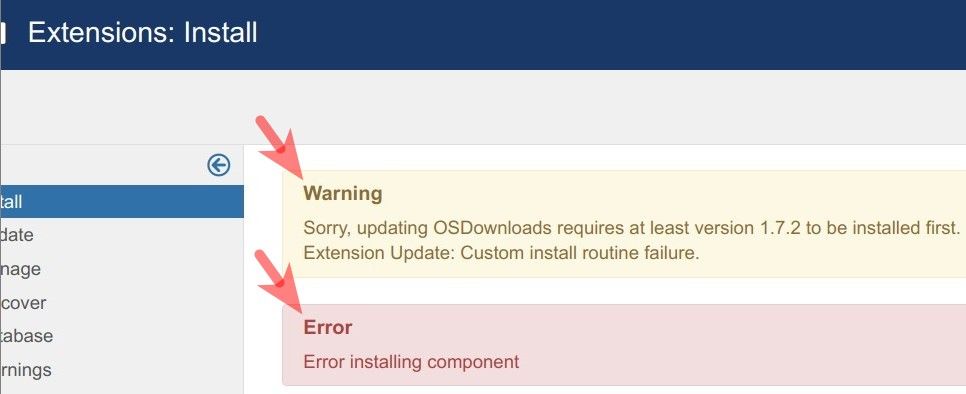 Here is what you should do instead.
Create a backup of your Joomla site.
Visit this page at Joomlashack.com.
Download OSDownloads Free 1.7.2.
Install OSDownloads Free 1.7.2 on your Joomla site without uninstalling your current OSDownloads Free extension.
Test your Joomla site.
Everything being well, upgrade your OSDownloads Free 1.7.2 extension to the latest version.