In some use cases, you may wish to force OSEmbed Pro to display some of your embedded videos as videos and others - simply as hyperlinks.
To display a video as a hyperlink in a Joomla article, you add the video URL into your Joomla editor link creation tool. To display a video as a video, you paste the video directly into your Joomla article text.
Let's take a look at this in more detail.
---
Embedding a video to display as a hyperlink
In your required Joomla article, click the Insert/edit link icon:
Enter the video URL into the "Insert Url" field and click OK: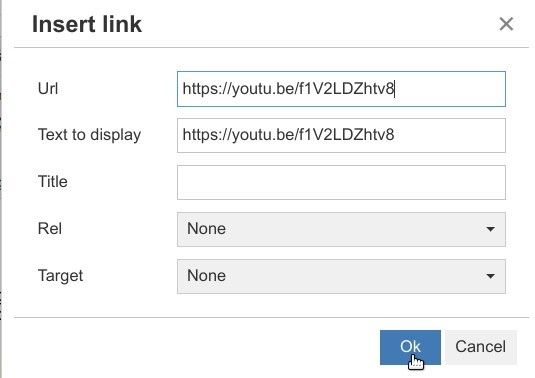 You will see the video URL displayed in the editor as text: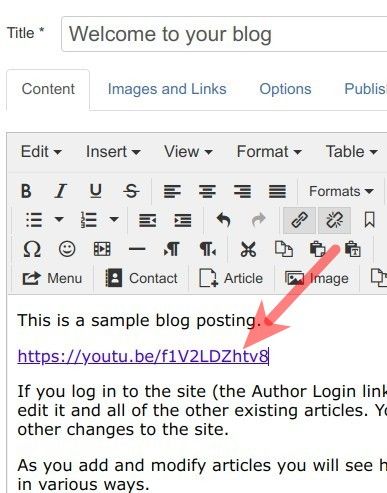 Visit this article from the frontend of your site. You will see that the URL displays as text to your visitors as well: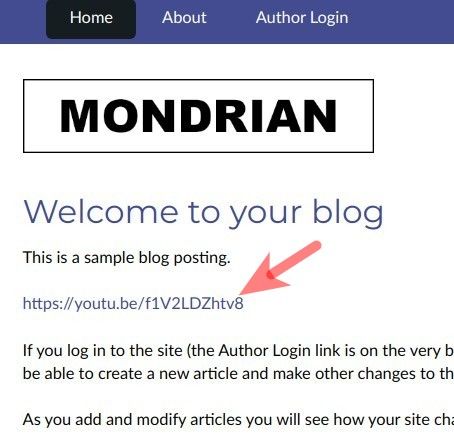 ---
Embedding a video to display as video
Paste the required video URL directly into the required Joomla article text. You will see that your OSEmbed Pro embedded this video to display as a video: